Ocampos: "Even if there are three games left, they will be wars"
The Sevilla striker warns: "Wolves come hungry for glory." Look to the future: "My dream is to be in the final, and if it's winning it better."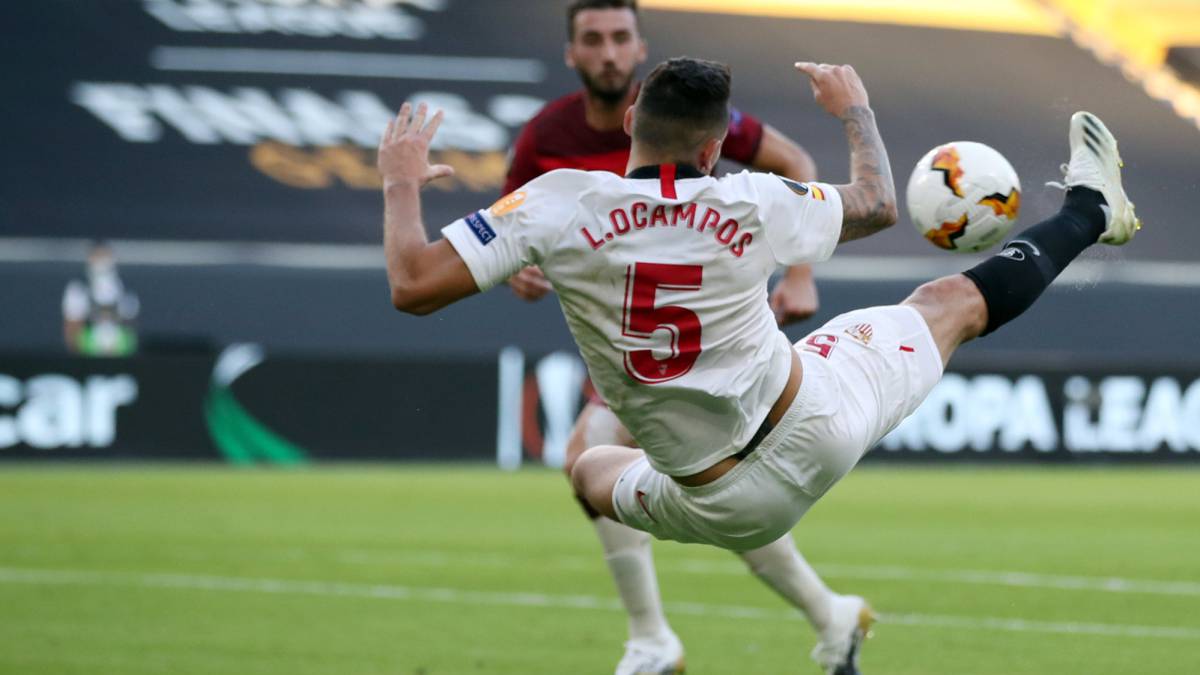 Lucas Ocampos looks to tomorrow's clash against Wolverhampton with the hope that Sevilla will continue the great game played against Roma days ago, although he warns of the dangers. "Anyone who watches a bit of football has already seen them play. I feel that they are very competitive and physical. They have great players and they come hungry for glory to beat us. I think it will be even because we will have the same desire and it will be difficult ", said the Argentine in an interview with the club's official media.
Asked about the future of the competition, he was clear: "My dream is to be in the final on the 21st and if it's winning it, the better. But this is a long tournament and even if there are three games left, it will be wars. You have to be strong, go with humility and try to do the best possible. If a player does not have ambition it would be a mistake. Of course I would like to be champion, but I know that we will face very strong teams starting with Wolves. "
Remembering the victory against Roma, Ocampos tried to draw new perspectives: "We players love reaching these instances against the best rivals. You can measure yourself against great players and know what level you are at. Against Roma we knew they were coming after Many games without losing and we played the same game as always. It was perfect for us and I think the result was just because we were very correct on all lines ".
It also affected the balance of his first year at Nervión after becoming an indisputable piece in Julen Lopetegui's plans: "It was a bit complicated for me because football was going a thousand an hour. They finished the plays very quickly and I had to get used to it. at the speed of LaLiga. You had to adapt to that physically and mentally. It's mental because you have to solve faster, but it also gives you day by day, with people who mark it for you and help you progress ".
Photos from as.com