Ocampos, the bullet that adores Cristiano: "Why not continue?
The Sevilla winger, for whom they sigh in Europe, has already added his best numbers ever. Its market value reaches 50 million euros in CIES.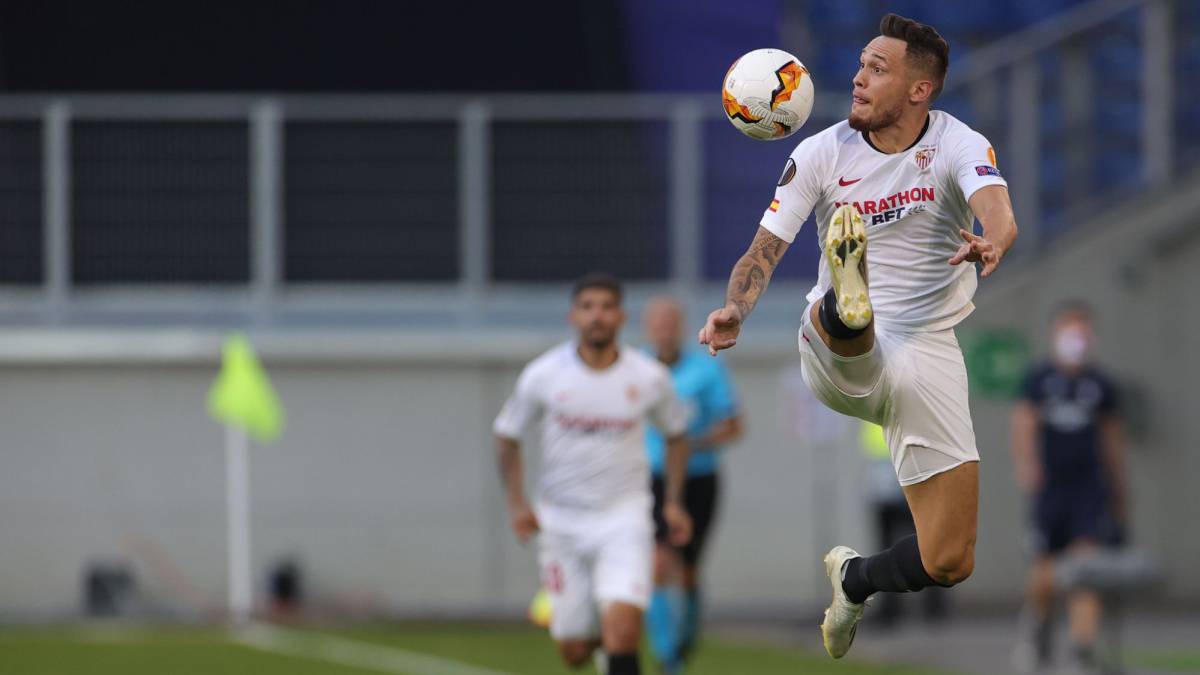 Lucas Ocampos has just started his fearsome gallop and the Roman Ibanez hopes to cut his progression as both run towards the ball, a few meters from the area. But Ibanez only arrives in time to touch a ball that Ocampos, playing the type, has already dominated. The Argentine winger of Sevilla reaches the bottom line and spots En-Nesyri in the center of the area. He hands the ball to the Moroccan, who scores at will.
The carrerón de Ocampos in Duisburg becomes a metaphor for his explosion at the Sánchez Pizjuán. The one from Quilmes accumulates 16 goals and 5 assists and therefore reaches the best figures of his career. At Olympique de Marseille, two years ago, he also scored 16 goals but this time he gave 4 passes on goal. He did so in 53 official matches, as he reached the final of the Europa League, which he lost against Atlético. This time he only needed to play 41 games, so far.
Pure explosiveness and power, with a privileged physique that he cares for and cultivates like Cristiano Ronaldo, Lucas confessed a few weeks ago to AS that his usual idol is the Portuguese star: "As a child I got up early in Argentina, Cristiano still played for United. They played Manchester matches with the time difference and I wanted to see him. He is a reference, "confirms the Sevilla footballer, for whom several leading teams in Europe already sigh. It cost 15 million last summer and according to the CIES Observatory of Switzerland, specialized in market values, it already goes for around 50.
Ocampos knows that the market is strange. And he is comfortable in Nervión. Many take it for granted that he has enough ballots to leave before 2020-21 begins but he, for now, only thinks about continuing as a Sevilla player. And this is how he expressed it on Radio Sevilla this week, before the match against Roma: "I'll be back from the holidays, I don't see why not. I'm happy, we do things well and we have great goals for next season, the Europe's most important competition (the Champions League). You see it on TV, the music ... that little thing comes in. It's always a good thing to play it and I'm very happy to have met the goal of qualifying and to be able to enjoy it next year ". Yes, Lucas wants to play the Champions League at Sevilla ... and continue to make history in this Europa League.
Photos from as.com