Oblak: either clause or nothing
Atlético refers to its 120 million when it comes to Oblak. The club has already asserted itself with Lucas, Griezmann or Rodrigo. The doorman went on vacation frustrated.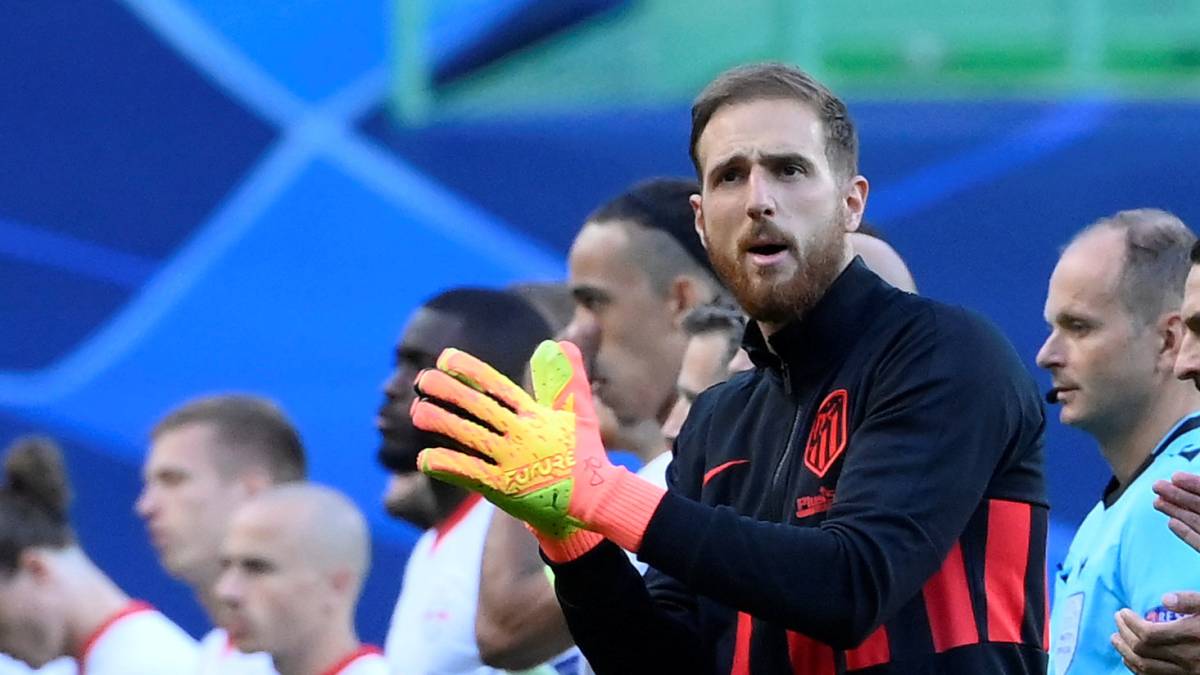 Atlético is on vacation and summer seems to be quiet at the Madrid club. The rojiblanca squad will not vary much from this season, although one footballer is the object of desire of the main European clubs: Oblak. The Atlético goalkeeper has a great poster in the Premier, Chelsea is very attentive to the Slovenian's situation, and in France PSG has also sounded like a future option for the Atlético goalkeeper. In the Wanda Metropolitano entity the message is very clear: whoever wants Oblak will have to pay his clause. The price of the goalkeeper is 120 million euros, a figure that seems difficult to pay and more in these times of economic difficulties for most clubs.
Atlético becomes strong. To reach that clause he had to negotiate and upload the player's file on occasion. For Atlético Oblak it is not on the market. The same happens with some of the main figures of the team: Giménez, Saúl, Thomas ... Atlético knows that when they ask for a footballer, the price they ask is exorbitant and they do not intend to facilitate the departure of any of their stars. The Spanish club already has experience when it comes to asserting their rights and keeping their players. On this occasion, and once a hypothetical real interest in Oblak has arrived, he is not going to give up either. The last most notable and significant cases were those of Lucas, Griezmann and Rodrigo. For Lucas Atlético took out 80 million; Griezmann's departure to Barcelona left 120 and Rodrigo went to City, who had to pay 70 million. Oblak has a contract with Atlético until June 2023 and his market value right now is 80 million.
Oblak went on vacation sending an enigmatic message to his fans. It is not the first time he has done it. The goalkeeper is already resting and is frustrated that he did not win a title this season. For the goalkeeper, the campaign has been disappointing and he has some doubts regarding Atlético's sports project. Oblak left a message of reflection for this vacation time. He is not the only one who understands that the team should have taken a step forward this season. After the holidays, on the 3rd, we will have to see if he continues to send those messages or understands that he can still earn a lot from rojiblanco.
For the club there is Oblak for a while. Although Berta's transfer policy for goalkeeping has changed. As second goalkeeper he has signed Ivo Grbic, a young goalkeeper, 24 years old, well, with qualities ... and many years ahead. The Croatian signed for four seasons and the intention is that he will be filming this season under Simeone. Gone was the policy of signing goalkeepers already veterans like Moyá or Adán. Although the bet of the entity is simple: Oblak is the best and plays for Atleti.
Photos from as.com