Nurse: "Some of my players are considering going home"
Raptors and Celtics players met on Tuesday to discuss a possible boycott of the opening game of the series after the police incident that took place last Monday in Wisconsin.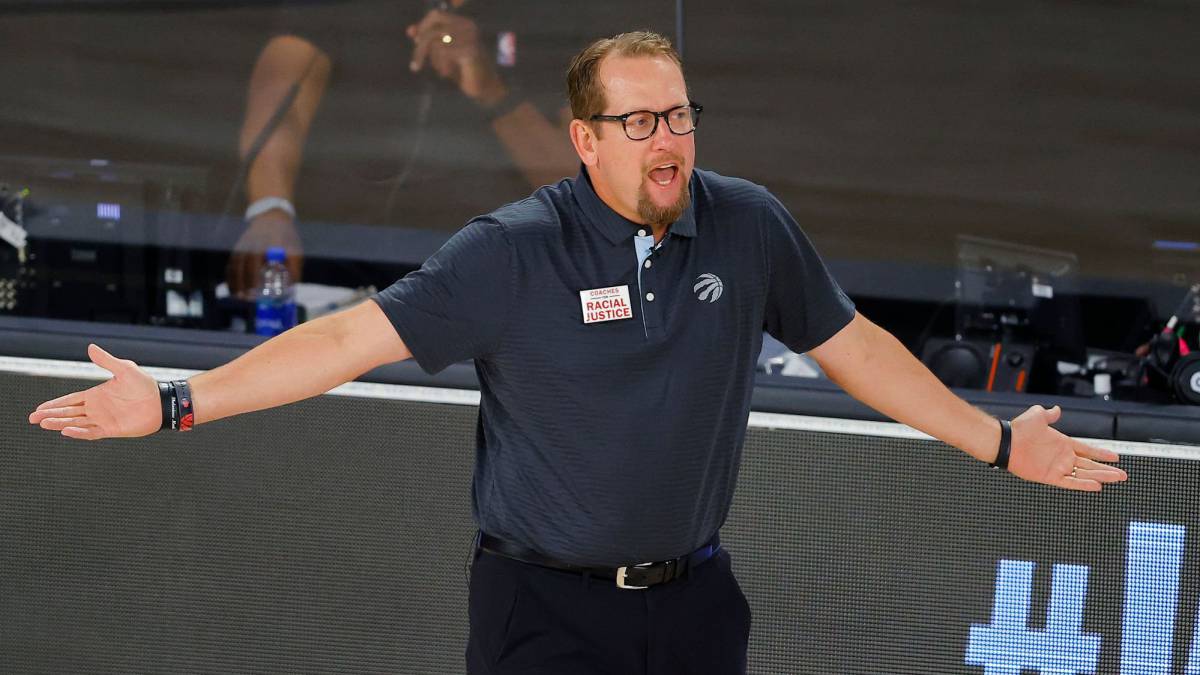 The police scandal that developed last Monday in Wisconsin continues to affect the environment of the NBA. The malaise that is experienced in the last hours in Orlando could have a direct impact on the future of the competition. This has been recognized by Nick Nurse, coach of the Raptors, who in the press conference prior to the first stake of the Eastern semifinal against the Celtics, has assured that some of his players do not want to continue competing: "Several of my players are planning to go home and not continue competing, "he acknowledged.
Carroll's coach, named best coach of the season, added that the players are considering boycotting the first game of the series: "The idea of boycotting the game is on the players' table. Doing so would be a way to claim more involvement in this issue, that is what they want. It is a highly discussed issue but on which not enough is acted upon, there is the point of disagreement ", he analyzed.
In information provided by ESPN, the players of both teams met on Tuesday with the aim of discussing the potential boycott of the game, as well as other measures to be taken in view of the Eastern Conference semifinal dispute. This Wednesday they will meet again with the aim of reaching an agreement on the action plan in the match that will be played at dawn from Thursday to Friday (00:30 Spanish time). Props from both teams such as VanVleet or Brown have made public the discomfort that exists within both teams and the possibility of a boycott is becoming more and more real.
The Raptors reach the Eastern semifinals after finishing second in the regular season and overwhelming the depleted Brooklyn Nets (4-0) in the first round. For their part, Brad Stevens' men finished the regular season in third position with 48 wins and 24 losses, 5 games behind the Raptors. In their debut in the playoffs, the Celtics also sentenced their elimination against the Sixers in 4 games. Thursday would be the second meeting between the two teams in the bubble. The first resulted in a victory for the Celtics, who beat the reigning champions by 22 points.
Photos from as.com