Nuno: "Sevilla will be a great challenge for us"
The Wolverhampton coach: "This journey started in Second Division. We have managed to create a team identity and we are very committed."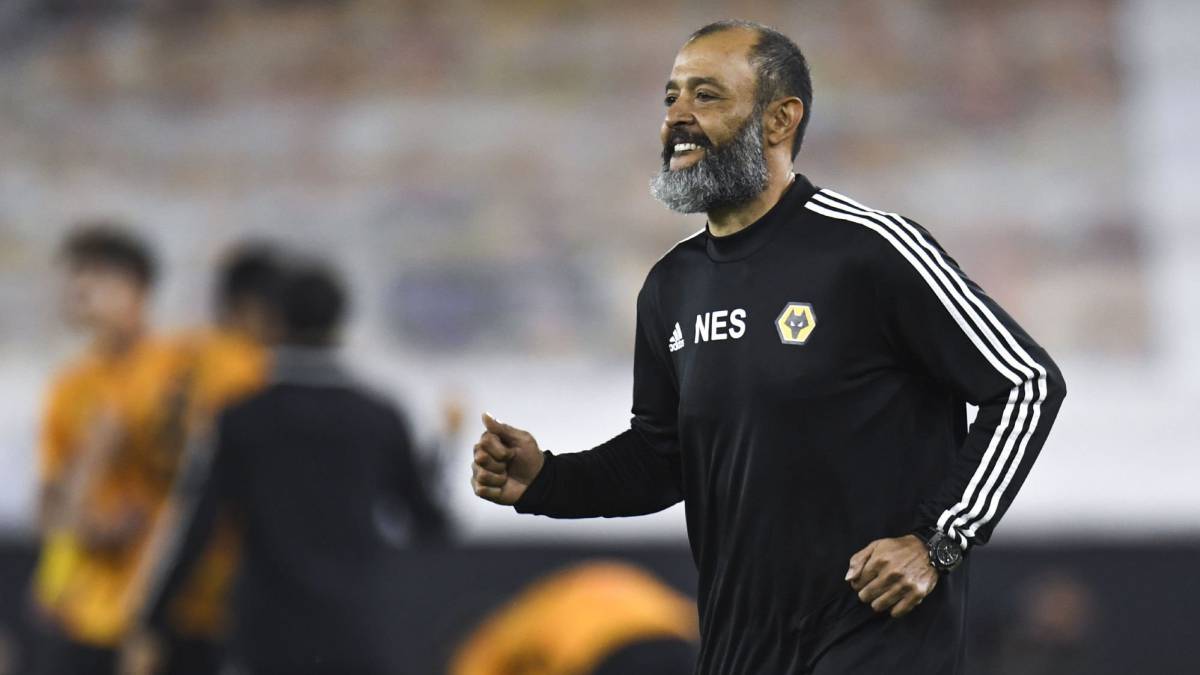 How are you going into the game?
We are well. It is important for players to recognize the stadium, the field of play, the small details for the match. We have competed in the Premier, the most difficult league in the world and we are in the quarterfinals of the Europa League. We'll go for it all.
To what extent do you feel the absence of the fans?
It is terrible for us, it is very sad to come to a stadium where there are no fans. But we have to live with that reality, but we know that one day they will support us again and we must enjoy the game. I imagine how people will be living, they sure suffered against Olympiacos. Hopefully we made him feel like it was worth it.
How did Jonny's injury feel?
It's a difficult time for everyone, Jonny is very important and takes a long time. He's a great kid and a very important member of the team. He will be with us in spirit.
Does Sevilla have a pedigree?
He is a very difficult opponent, with a great coach. This match will be a great challenge. Sevilla are a fantastic team with fantastic players. We will try to play a good game.
What worries you about Sevilla?
All teams participating in this competition are doing very well. Sevilla is a great team, we know their talent and their quality and that of Julen as coach, it will be a difficult match tomorrow.
Do you think you can move forward in the Europa League?
It is a journey that began three years ago in Segunda. We had to create a team identity, we want to compete well and play a great game. We should not be surprised but know what to do here. I am very proud of how we have done things and we can say that we have our own identity. And that is based on hard work, we want to show that we are committed. This is a special group of players.
If you don't win, you won't be able to be in Europe ...
Our foundations are strong because we are very close coaching staff and players. I think we have handled that situation moderately well with the pandemic and the first team is a reflection of everything that happens at the club. Our fans enjoy watching the team play and we will continue to build on that identity. If I am those foundations? Not at all. There are very important people in the rebuilding process, it is not just one person.
Photos from as.com