Nobody helps Harden and the Rockets get in a tight spot
At half gas, injured in one shoulder, he endured his team in the game. The Thunder came with options at the end, forced overtime and won.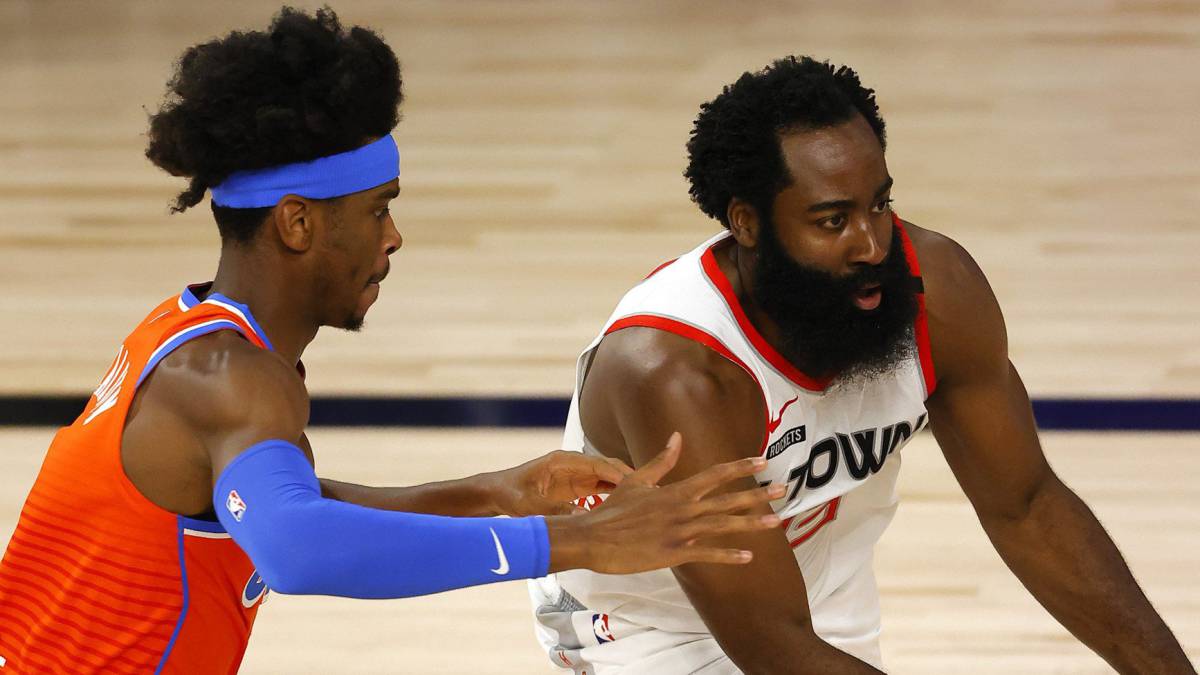 The Rockets promised them happily watching the tie unfold. Two resounding victories, with a Thunder that had gone from revelation to wreck, and a lot of confidence in Mike D'Antoni's side. But they warned of the equality of this series, of the volatility of Houston's style in certain situations, of Chris Paul's revenge and that they do not have Russell Westbrook. There were factors to think that this series could not be 4-0 and it has been. In the third, the Texans have already stumbled on the first stone of the road.
More even than the others but controlled. This is how the game seemed until a chain of errors at the end of it led to extra time, in which the Thunder swept. 15-3, with the three points for the Rockets arriving in an inconsequential last minute, set off the alarms of a team called to great heights but that adds its first defeat of the first round with this 119-107.
A Harden, author of 38 points, had to sail with swell in this encounter. Physically it is not 100% and it showed. His right shoulder was bandaged, he complained about it and in one of the last actions he fell with Chris Paul supporting on that same side. It does not look good and the failures in the shots of three are, in part, due to this problem. At halftime he was in horrendous percentages and improved, let's put it that way, to finish 3/13 from long range. And he ended up eliminated for fouls in extra time, one of the reasons why his team made a fool of himself in it.
Paul (26 + 6 + 5) did lead the Thunder with integrity. And he leaned on a great Dennis Schröder to hurt his former team on the outside. In Houston, which started with an advantage after the break, there was a disbandment: neither Tucker nor Covington saw hoops, nor Rivers stopped the German guard or Shai Gilgeous-Alexander, nor Gordon put sanity or control. In that Paul was clever, in keeping the times better than some Rockets who live, among other things, of that. Adams won the rebound battle and in the final fifteen minutes Oklahoma tightened the nuts. Jeff Green (22 points) was the only ally Harden found to contain the rival, but not enough.
A couple of controversial actions and two errors by Danuel House, consistent on other days but also failed today, led the Thunder to get within range to win. He did not enter. Donovan's men, however, were coming back and swelled with confidence against an opponent who was not having their best day. In overtime there was no fight by the Rockets and what there is from now on is eliminatory.
Photos from as.com