Nizzolo, after the photo finish, achieves another European title for Italy
For the third consecutive edition, an Italian rider achieved gold in the Europeans. Nizzolo beat Demare and Ackermann, with Van der Poel fourth. Cortina, 8º.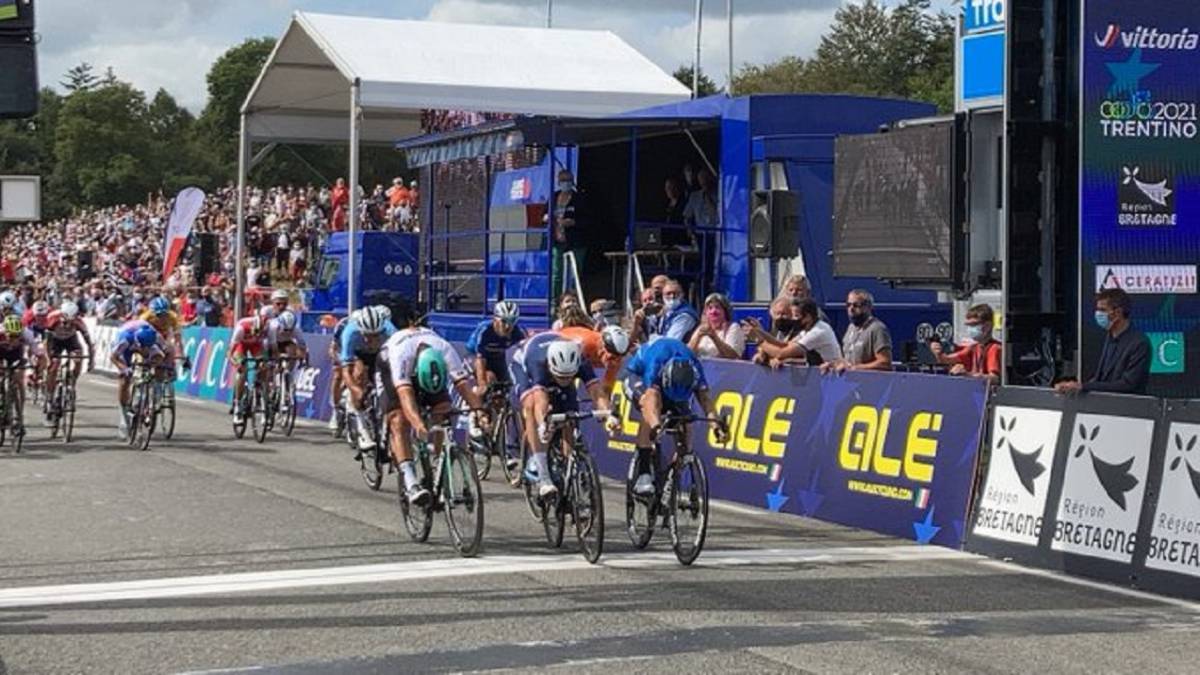 This Wednesday in Plouay was the sixth official edition of the Europeans, in which one country stands out above the rest in the list of honors: Italy. Sagan won in 2016, Kristoff in 2017 and, since then, transalpine dominance: Trentin in 2018, Viviani in 2019 and Nizzolo in 2020. The Italian finished a great job of his compatriots throughout the day, with a very collaborative Trentin, and was fastest in a very tight sprint (with photo finish) ahead of Démare and Ackermann. Fourth was Van der Poel, the most active rider of the day who tested it hard on two occasions from far from the finish line and who stroked the podium. In full comeback to the sprint, he found himself without a gap after leaving the dangerous area of the fences. He could not advance any further.The route, 13 laps of a 13.6 km circuit for a total of 177 km, was complex and to be attentive at all times, but it seemed difficult to break the race with just over four hours on the bike. It was not for lack of trying, especially the aforementioned Van der Poel (even his brother David also tried it). There were several leaks, and in one of them with a Spanish presence, since Diego Rubio was ahead, but with the peloton close by. In another of his movements, Van der Poel, dominator of cyclocross, jumped down the sidewalk before attacking ... with a tireless Trentin at his wheel, in a situation similar to that which occurred in the past Yorkshire World Cup between the two.
On the final stage, another national rider, Samitier, showed up shortly before starting the last lap. With all of them together, the countries began to think about the sprint once it was proven that the race could not be broken. Italy and France led the race and Spain, led by Gonzalo Serrano, prepared the arrival for Cortina, who also had to open up to finally finish eighth. In this way, Nizzolo gets his second consecutive victory, since last Sunday he was champion of Italy. Of course, you will not be able to wear your country's jersey during the year, since it will do so with the continental one as it is of greater value from this Saturday in the Tour de France. "The team worked great throughout the day and the finish was very close. I have lost many races like this, but today I won," said the 31-year-old NTT at the Plouay finish line. Spain will have to wait to have a European champion. After Cortina (8th) came Aranburu (18th), Samitier (43rd) and Aberasturi (46th) .
Photos from as.com