Negredo: "Age is a number, the body asks me to compete"
Álvaro Negredo has already been introduced as a Cádiz player. The forward ensures that he arrives ready to compete and conform to what the coach asks for.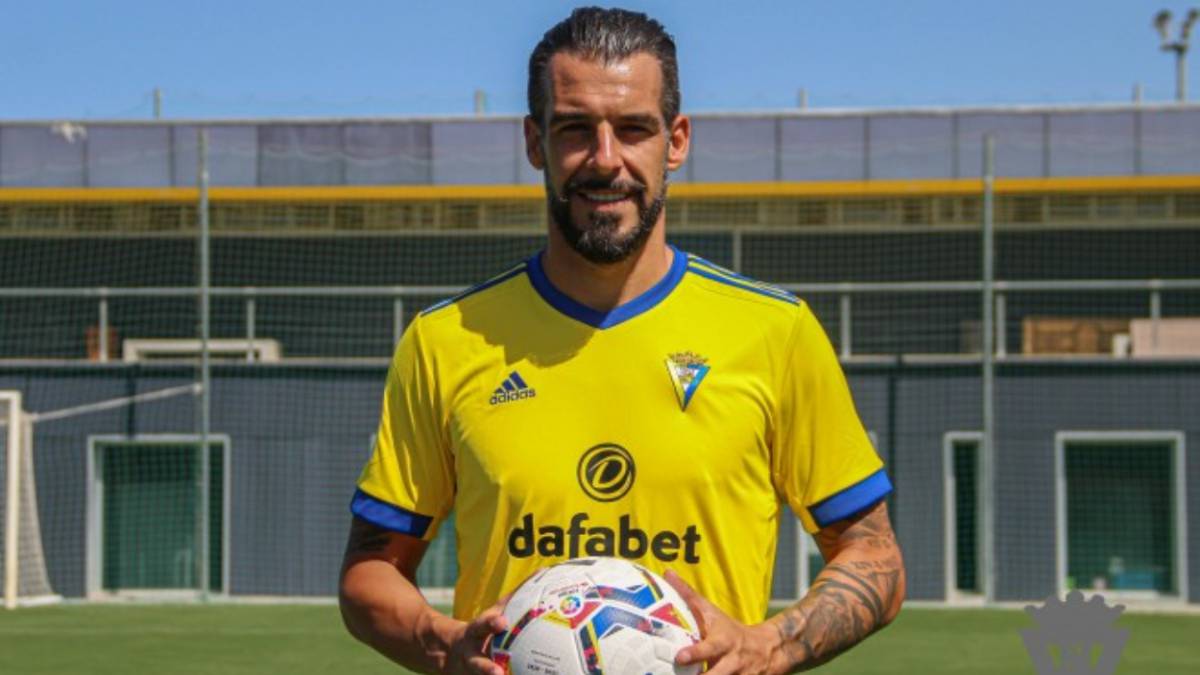 Cadiz ends, for now, the round of presentations with Álvaro Negredo. Óscar Arias praised his professional career by passing through teams such as Rayo, Valencia, Almería, Sevilla, Manchester City or Al Nasr de Dubai last season. The forward signs with Cádiz for one season with the option of another.
He did not hesitate to sign. "I had been talking to the board of directors and the president for a long time. My idea was to compete again because my body asked me to, I wanted to return to a very competitive league. There was little to think about. They contacted me well before promotion and I lived that last part with nerves . It is an important challenge for me to be here ".
Happy for your arrival in Cádiz. "Cádiz is a nice club, they feel good, they look very familiar from the outside. The fans are spectacular. It was my first choice when they proposed it to me. Talking with my manager and my people they helped me make this decision."
He arrives ready to give everything. "Age is a number, I don't feel at that age. I feel young, wanting to enjoy myself. When I lose that I will say that we have come this far. At the moment I want to continue enjoying this profession. There are other examples such as Soldier, but no I come to compare myself with anyone, I come to do whatever the coach and the club ask of me. We all have to go in the same direction because it is going to be hard, but beautiful ".
The Cervera system. "We have said little because we have had few joint work sessions. I know where he wants to go. From now to the beginning of the season I will form myself to get into the group line" .
Strong at home and united. "The main thing to maintain the category is to be strong in Carranza and get the highest number of points. We are all going to go in the same direction. The sum of the team is greater than the individualities. This is how promotion has been achieved. Cádiz cannot lose that. "
Photos from as.com