Negotiates to stay in Carrasco's property: he will sign four years
Atlético negotiates three-way with the Chinese Dalian, with Carrasco and with LaLiga to be able to stay the Belgian's property. He will sign for four years.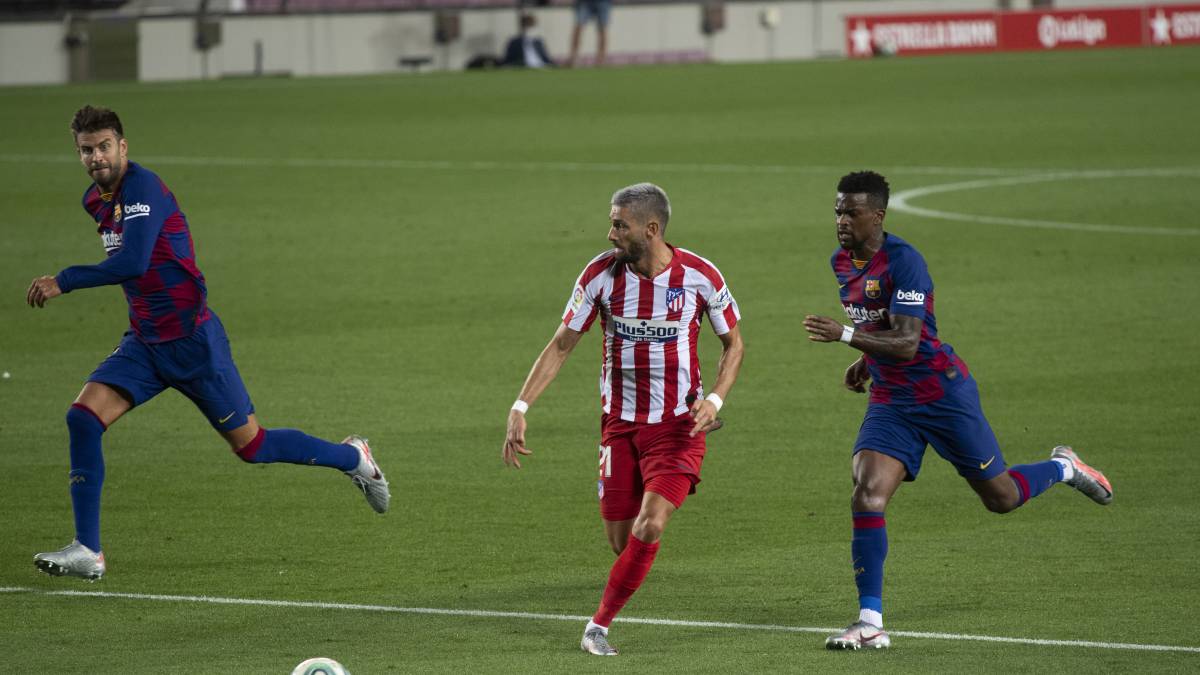 Atlético is in negotiations with the Chinese Dalian, Carrasco and LaLiga so that the Belgian footballer will be an Atlético player for the next four seasons. The rojiblanco club has been negotiating with Dalian for a long time to take ownership of Carrasco, a footballer who has played since January as rojiblanco on loan.
Negotiations are not easy, although Carrasco's idea of continuing at Atlético weighs when it comes to reaching an agreement. Atlético is talking to Dalian to set the economic amount for Carrasco to be rojiblanco for four more seasons. The Wanda Metropolitano entity must inform LaLiga of this operation and accept the transfer. The idea of Atlético's sports management was to maintain practically the entire block and Carrasco is an important part of the future of the Cholo team.
Carrasco, 26, was the reinforcement of Atlético in the winter market and has set a good performance in the games he has played. He has played 15 league games and one in the Champions League. He scored a goal and gave four assists, all in the league championship. And it gave the feeling of bringing verticality to Atlético's game. His contribution has increased over the course of the matches and he started in the Champions League clash against Leipzig. Of the matches played, it was the most outstanding at the Camp Nou, in the clash against Barcelona, in which it was reminiscent of the previous stage at Atlético.
If an agreement is reached and this transfer be successful, Simeone will be able to work with him from the beginning of the season and the Belgian will be able to carry out the preseason with the rest of his teammates. Atlético will throw the rest for Carrasco. On the other side of the scale is Lemar, for whom the rojiblanco club is looking for a team. The Frenchman does not enter into Simeone's plans and it is most likely that he will end up leaving.

Photos from as.com