Navas and Banega, Puerta and Reyes: the hug that sums up Sevilla
On the 16th and 10th they merged after reaching another European final. Two mythical numbers and the symbol of the reconversion of a club that has suffered and enjoyed a lot these 14 years.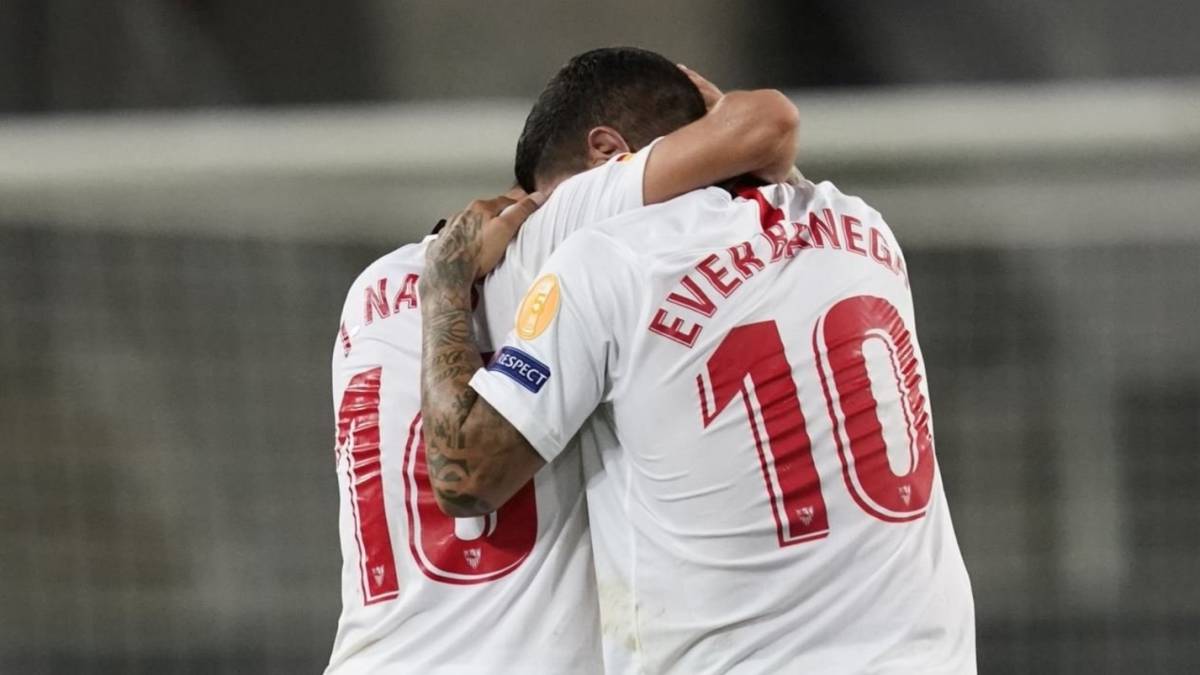 Emotion, emotions unleashed with the end of the semi-final in Cologne. Jesús Navas burst into tears of joy, heartbroken. He was cheered by his teammates in the locker room, he was consoled by the Brazilian Fernando, who in a few months has gained skills and the ascendancy of captain. He felt sorry for him, in joy and perhaps in some more bitter memories, Éver Banega, who is giving sublime moments in these last days as a sevillista, before leaving for Saudi Arabia.
Cost, courage, effort, football of many carats in a single photo. The image of Jesus and Éver fused in an embrace on the grass of the RheinEnergieStadion symbolizes the heart full of passions that has been beating in Seville for a dizzying 14 years. Navas wears 16 for Antonio Puerta and Banega, 10 for José Antonio Reyes. The death of the two talented homegrown players was the sad counterpoint to a footballing epic that has changed the history of Sevilla in that vital sigh during which not even three decades have elapsed.
14 years of titles (going for the tenth, on Friday), of finals (six of the Europa League, six continental Super Cups, four Cups, four national Super Cups ...); of institutional ups and downs, with José María del Nido as the ideologue before falling to hell because of justice, with José Castro afterwards and now as the quiet president of the transition. With Monchi on the way to Rome and now back home to fill the Sánchez Pizjuán with enthusiasm again.
14 years of endless ambition that have transformed a mediocre club into a clearly great one, which they already know and fear in Europe, which will play as many continental finals in this century as any other Spanish team, 12. Puerta y Reyes, Sure, they also gave each other a hug, smiling and crying with happiness, while they proudly walk their sevillismo in that place where they are together.

Photos from as.com