Nairo: "It will be an atypical Tour, we must be smart"
The Arkéa runner assured that all teams arrive with unknowns after the long stop and the short preparation of a month.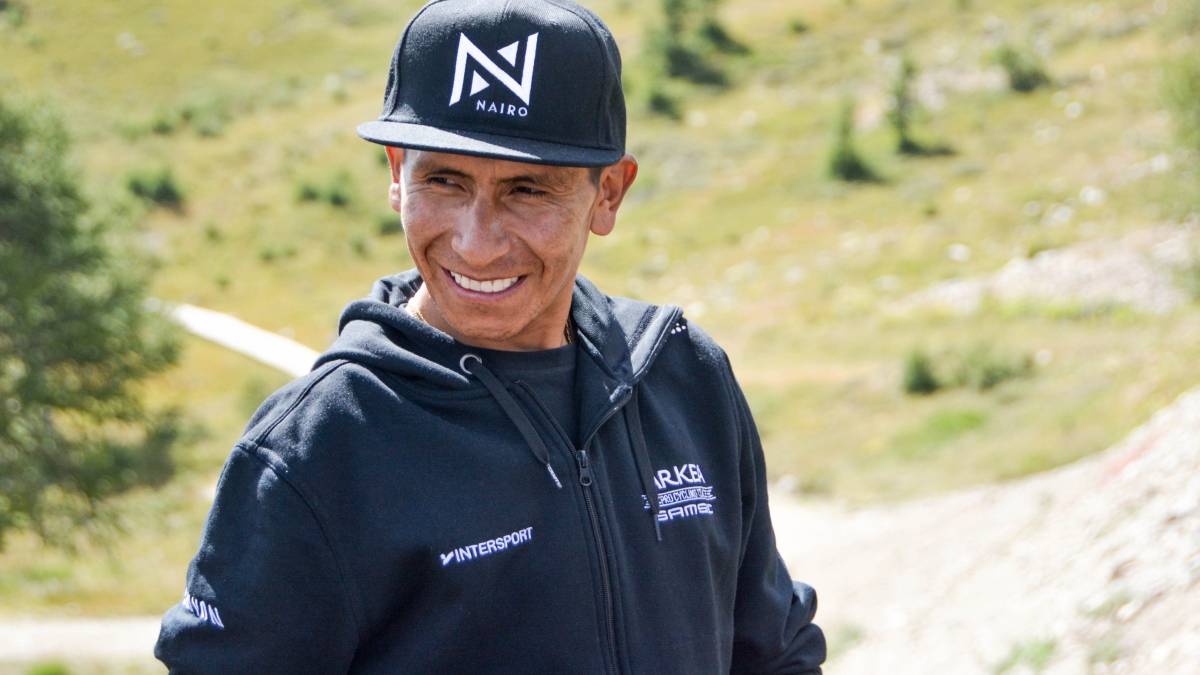 Next Saturday, August 29, a new Tour de France will begin, in which Nairo Quintana hopes that everything "stops being a dream" and becomes a reality. However, the Arkéa-Samsic runner knows that the long stop due to the coronavirus and the short preparation in the last month mean that the first big one of the season has many unknowns for the favorites.
"Egan is still the main favorite and Ineos in general, because they now have the Carapaz file, so it is a very strong team. But then there is a whole range of riders, such as the Jumbo with Roglic and Dumoulin. Then we will be together with Mikel, Miguel Ángel, Bora and us, with riders who can give something more. Everything that may happen is anyone's guess, because we don't know if the training sessions were correct during this time. For our part we are in good condition and we have a motivated team, "Nairo said at a press conference.
Objectives with Arkéa: "We have very good riders, like Barguil who are having a very good time. Winner is improving after adapting after the break. Between the fight we know that we are not the strongest team, we must be fishing all the time and forcing a little more than normal to be ahead. But we know that between Ineos and Jumbo they have a great responsibility to lead the race, for us it will be to take advantage of the work ".
Analysis of the stages: "There are several stages that we have seen, it is a very atypical Tour. So we do not know when it will be the moment, we have to be smart and see the moment when we can be in the best way. We know that there is going to be a lot of war between Ineos and Jumbo, and we must go with a cool head ".
First Tour outside of Movistar: "We arrived with a little less tension and liberation than we had previously. We have a team at our full disposal, with boys who more than their strength will give their hearts. We want to take advantage of that to always be with the best, once there we can manage the forces and see what happens ".
Recovery from the injury: "My knee is much better. After the accident we started to work so that it was not too serious. The Dauphiné was queen stage after queen stage and we decided to lift the foot" .
To have an advantage for the chrono of the penultimate stage: "We know that we have to arrive above the minute and a half to be calm. But we do not know, we will have two strong teams and we will see how it goes and the opportunities to reach the clock with a good lead time ".
Running with his brother Dayer Quintana: "We always fought since we went to school and we had the illusion of being together in the best races in the world, that's why we worked for a while at Movistar. It is very exciting to have him next to me on a Tour de France, because it is great to have the support of your brother in all races. And for my father and mother it is a dream come true ".
Doubts about the level of other teams: "During the start of the season we were doing very well, we don't know what might happen from now on and on the Tour, because we saw changes in teams and we were all speechless because Thomas and Froome. That means that we do not know what might happen, a leader may one day burst or someone may surprise ".
Photos from as.com