Nacho: not against 'his' Madrid
The center-back does not contemplate signing for a Spanish team; if he goes out, he wants it to be abroad. Despite this, Valencia wants him, as Sevilla did a year ago.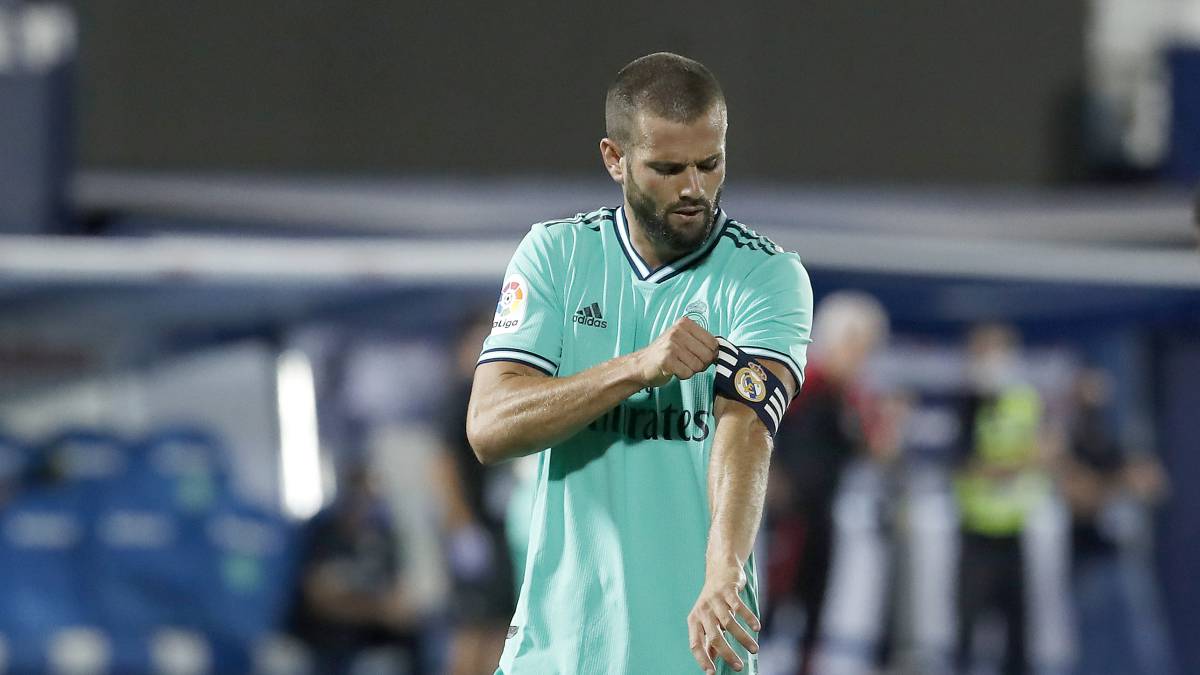 At the end of the Real Madrid season, several players know that it is time to define the future. One of them is Nacho: the central defender was the 22nd of the white squad in minutes last year (685 '), only surpassing four men (Asensio, injured from July 2019 to June 2020; Odriozola, loaned in January to Bayern; Brahim and Mariano). The signing of Militao last summer closed gaps for the Alcalaíno, especially after Zidane qualified the Brazilian as a "third central" at a press conference, relegating Nacho to fourth place automatically.
However, Nacho has fulfilled when he has played and a bad word has not come out of his mouth. He scored two goals, one in the Cup elimination against Real Sociedad at the Bernabéu and another in the League, of fundamental value: his header at Valladolid's home gave three gold points in the middle of the fight for the title. "If I have to bet on someone, it's on the coach," Nacho said that day in Pucela, after merging into a hug with Zidane to celebrate the goal.However, there is the possibility of a movement this summer that satisfies all parties: Madrid needs money to alleviate the economic consequences of the coronavirus crisis, as well as lighten the wage bill (Nacho extended his contract until 2022 and improved his salary from June 2019) and the central, at 30, wants to have more prominence. There is no decision on this yet, but there is a red line: Nacho does not want to face 'his' Real Madrid.
Benfica asks for Nacho
If he has to leave, Nacho wants it to be to a team from abroad, where he also has a great poster. The last team that has knocked on the door has been Jorge Jesús' Benfica, who is making a winning project to reign in Portugal and Europe: they have signed Vertonghen, the promising Waldschmidt and are close to convincing Cavani .. Nacho combines the experience of his career in white (two Leagues, four Champions League, four Club World Cups ...) and his versatility, being able to function in the four positions of defense.
The other team that has shown a strong interest in him has been Valencia, but Nacho does not want to sign for a team that leads him to regularly face Real Madrid, a club where he joined in 2001 to be part of Alevín A. From there he was climbing positions and going through all the stages, getting to ascend with Castilla to Second in 2012, led by Alberto Toril, to have a place in the first team since 2013, with the arrival of Ancelotti (although Mourinho had already made him debut in 2010-11, precisely in Mestalla) .Sevilla, Rome, Naples, Inter ...
Last summer, Sevilla already asked about him, after Lopetegui asked Monchi to sign him. The coach and the center-back have always been in good harmony: Julen led him to the National Team on a very recurring basis and in his brief stint at Real Madrid 2018-19, he lined up frequently. But if Nacho has received interest from a country, that has been Italy: already in 2016, Roma tried to sign him, but Zidane did not let him leave (with good reason, he would end up giving him many minutes that year and the next); and last summer both Naples and Inter also called Madrid to find out their situation. In England they have also asked about him more than once, all possible options in a summer so far uncertain, although Nacho is clear that, if he goes out, it will be to play abroad.

Photos from as.com