Murray wins historic duel to Mitchell and Nuggets force seventh
Jamal Murray again scored 50 points and beat Mitchell (44). The Nuggets have recovered in time and tomorrow the tie will be decided.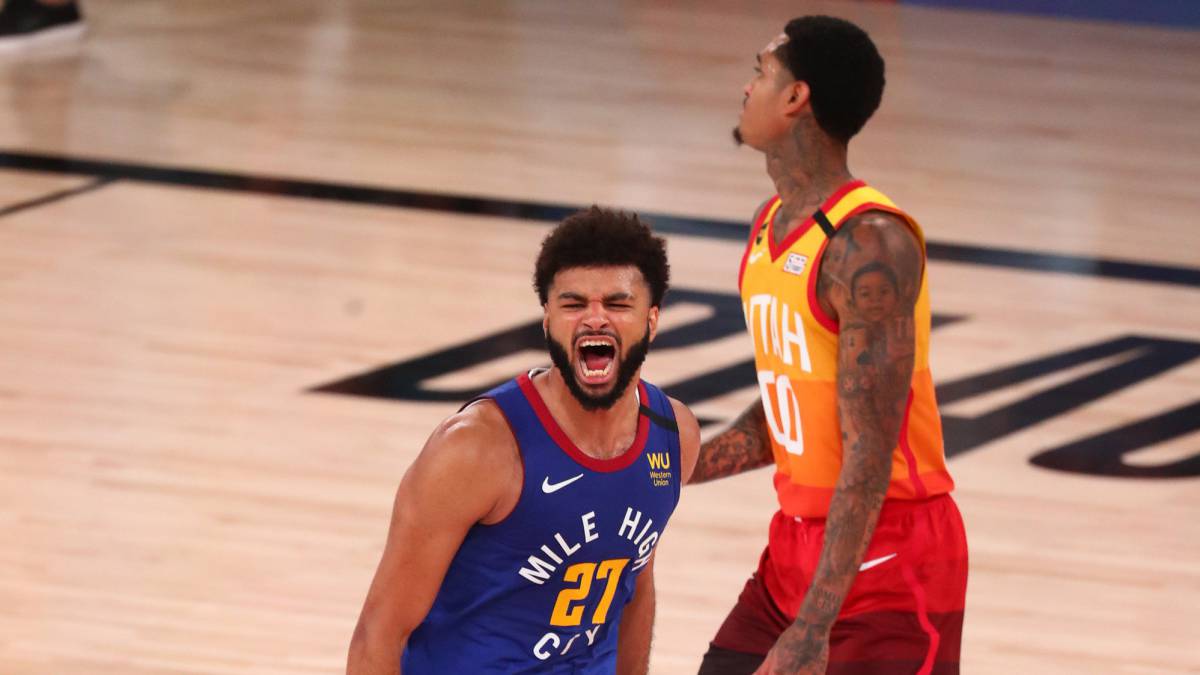 We already have the first seventh game of these playoffs. It will be tomorrow between the Nuggets and the Jazz after the former have equaled three in a tie in which they were 3-1 down. After winning the first miracle in overtime, Utah beat them widely in the following, but Denver's have reacted in time and will play everything for everything in what is their third seventh consecutive game. They already played two in the two qualifiers they played last year: victory with the Spurs and defeat with the Blazers.
The series is marked without a doubt by the duel that scorer that Jamal Murray and Donovan Mitchell are maintaining. The latter was not very happy about having to go to a seventh match, but he understood the interest that this face-to-face was causing: "From the fans' perspective I understand and respect it, but from the player's point of view I don't I can tell you I want to play Game 7 from 3-1 up. " Mitchell this time went to 44 points with a 9/13 triples and is still the top scorer of these playoffs with 37.6 on average. But ahead Murray hit 50 with an even more incredible 9/12 from the line of three. It is the first time that two players have scored 50 or more points in several games in the same series.
The duel lasted until the last minutes. In the fourth quarter, Murray beat Mitchell (21 points by 17) after a meeting with a brutal ciarto plus the two of them. Both teams made half of the triples they tried. The 50 points of the point guard of the Nuggets make him rub shoulders with the history of this sport. For example, he is the first player since Michael Jordan in the 1993 Finals to accumulate three straight games with more than 40 points. And he is also the third player to reach 142 points in three playoff games after Jordan himself (1988) and Jerry West (1965) .
Beyond the two games of both players, the difference was in their companions. Murray had more. Jokic (22) and Grant (18) played at a high level, while in the Jazz only Conley (21) was up to the task. The Nuggets, in which Gary Harris made his debut by the way, have the option of becoming the 12th team in history to have a 3-1 loss. The last ones were the Clevelan Cavaliers in the unforgettable finals of 2016. Tomorrow we will know if the Colorado team can achieve a similar feat.
Photos from as.com