Motorcycles start at DAZN with the Austrian Grand Prix
Check the television guide with the schedules and the sports agenda for the weekend: grid of football matches, motorcycles, F1 and other sports.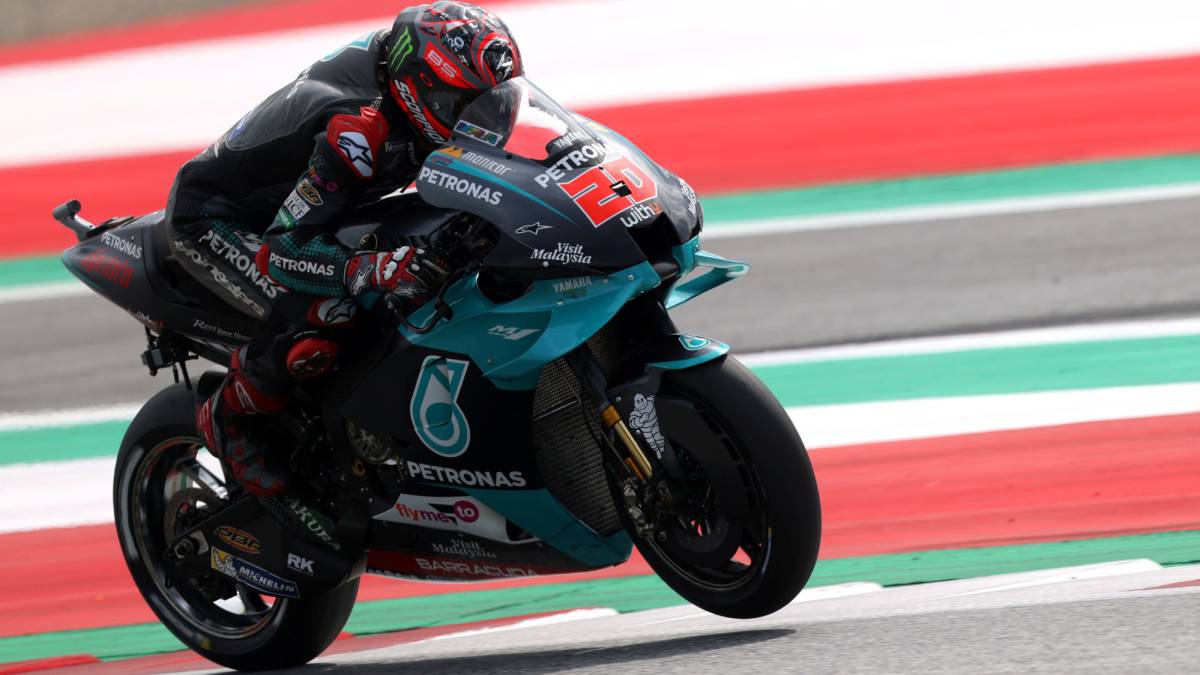 The Red Bull Ring (Austria) will witness the Grand Prix that warms up today with free practice and qualifying. DAZN continues to cover the races by streaming the latest hour and details. On the platform you can also watch the races on demand again for the next seven days after they are broadcast live.
Today, starting at 09:00, the Moto3 free will be broadcast, at 09:55 the MotoGP riders will arrive at the circuit and at 10:55 it will be the Moto2 turn. From 12:00 the preparations for the classifications will start. First it will be Moto3 at 12:35, then MotoGP at 14:10 and finally, Moto2 from 15:10. Ernest Riveras heads the DAZN think tank. Along with the journalist will be Àlex Crivillé and from the circuit, Izaskun Ruiz.
Tomorrow will be race day. The first to be contested will be the Moto3 category at 11:00, then the Moto2 riders will get on the bikes at 12:20, and the premier class will start at 14:00. The subsequent press conference (3:45 pm) and the analysis of the Grand Prize will also be broadcast live on DAZN. At AS.com you can check the results and the ranking.
Football
Today, Guardiola's Manchester City faces Olympique Lyonnais at 9:00 p.m. in Movistar Champions League.
Promotion playoff to LaLiga Santander. The games are played tomorrow. Almería-Girona at 19:00 and Zaragoza-Elche at 22:00 in Movistar LaLiga.
The semi-finals of the Europa League. Tomorrow at 9:00 p.m. it will be the turn of Sevilla-Manchester United in Movistar Champions League.
Engine
Starting gun for the Spanish Grand Prix in Movistar F1. The race will be tomorrow at 15:00.
Cycling
Continue the fight in the fourth stage of Criterium Dauphiné. Today, starting at 3:00 p.m. And the Giro de Lombardia starts. Everything in Eursport and through platforms like DAZN.
Photos from as.com