Morbidelli: "I was too harsh in calling Zarco a half-assassin"
"But I still think the same as Sunday. He made a serious mistake and that mistake could have had much worse consequences," adds the Yamaha.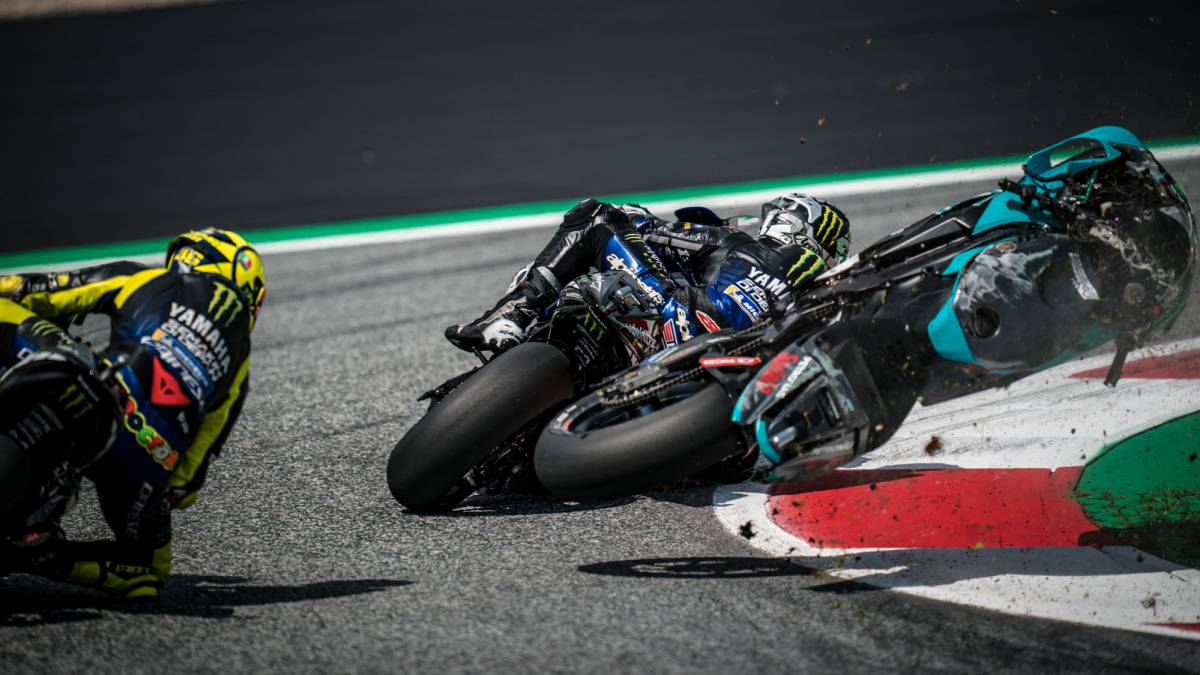 The version of Johann Zarco known because of what happened last Sunday at the Austrian Red Bull Ring, it was also necessary to know that of Franco Morbidelli, who crashed around 300 per hour when the front wheel of his Yamaha touched the rear of the Ducati from French. His physical condition: "Monday was the hardest day, I had a lot of pain everywhere and I even suffered a lot when I got out of bed, but I started to work with my physio and I'm getting better and better, I can't wait to start the weekend. "
His version of the accident: "Zarco followed a trajectory at that point that no one had taken that weekend. He followed a line to shorten the track and overtake me. That was his only goal. The problem is, he couldn't completely overtake me. Then he could no longer go left or right because he had no space and it was impossible to avoid the collision. It made an absolutely abnormal trajectory and did not leave me space. "
Viewing new images: "The curators have shown me the images from different angles and the truth is that the images speak for themselves. In fact, from that point of view the accident is even worse. We were very lucky that no one got hurt. I have not seen the video from my camera. Perhaps the camera was destroyed and they have not been able to recover them ... or perhaps their reproduction is prohibited for minors. "(Laughter) .
Excuse me for calling Zarco a "half murderer": "First of all I want to say that I am very sorry for how I defined Zarco hot after the race (" half murderer "). They were too harsh words. But I still think the same as Sunday. He made a serious mistake and that mistake could have had far worse consequences. I'm not in his head and I don't know what went through his mind, I just judge his actions and he made a mistake. "
The decision of the Commissioners. "If they called me today to testify, it's because they couldn't do it before. But I'm happy because they listened to us and now they will judge what happened. Anyway, I don't think they'll penalize Zarco. His team has presented data indicating that he braked 2 meters later than on the previous lap, but that is not relevant because he was not on the correct trajectory. "
The safety of the Red Bull Ring: "It's a track that I like, but that point between Turns 2 and 3 is becoming increasingly dangerous due to the performance of current MotoGP bikes. The gravel was soft. (Laughs) I fell at 300 km / h and was able to get out on my own. Other riders in Jerez weren't as lucky as me. "
Photos from as.com