Moratti: "I think Inter are trying to sign Leo Messi"
Massimo Moratti (75 years old) owned Inter between 1995 and 2013. The Italian talks with AS about the possible signing of Messi by the 'Nerazzurri' team and the final of the Europa League.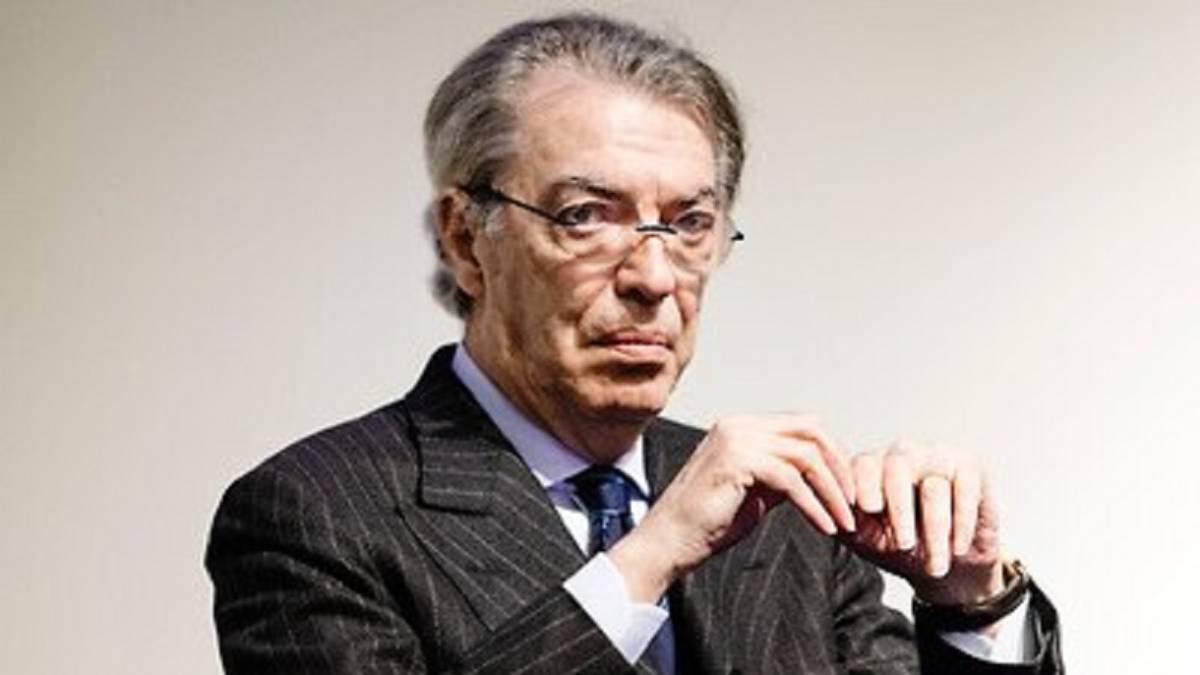 Massimo Moratti owned Inter from 1995 to 2013. He brought to the Nerazzurri 16 titles and claimed the legendary hat-trick of 2010, with Mourinho on the bench. During his presidency he tried to sign Messi and now he believes that the Milanese are looking for him again.
After a great adventure in the Europa League, his Inter fell in the final…
Inter had reached the decisive event very well, playing with more and more confidence and beating very difficult rivals, but Sevilla has a great tradition in European competitions. This, in football, makes a difference. The Lopetegui team is a team that works very well, for me it was a favorite in the final because of everything it had achieved as an entity in these years in the Europa League.
How much is it worth in today's football to win the Europa League?
Very much. Beyond the illusion it generates, it gives the players the feeling that they are members of a club capable of winning. It is also a great boost for the next year.
Conte had a great first season, but left his continuity up in the air.
In these cases, everything depends on your relationship with the president, but your capabilities cannot be discussed. He did very well this season, he achieved very good results.
Lukaku has matched Ronaldo's 34 first-year goals.
I honestly did not expect such a high performance. He has proven to be an intelligent boy, who adapted very well to Italian football, exceeding all expectations. Like.
Why did Eriksen have so little space?
The Dane has a huge class, maybe he will need time to adapt to Serie A. He has improved a lot in recent months, you have to be patient.
And what did you think of Lautaro's season?
The Argentine has incredible potential, he is a talent. Now it is showing very good things, but it is going to explode even more.
Barça is looking for him. Do you have to keep him at all costs, or is it sometimes better to let him out? It was very good for you to sell Ibra to the Catalans ...
I don't know. That barter was favorable from any point of view. We parted ways with an exceptional player as he was and is Ibrahimovic, but the operation had fantastic terms for Inter. It depends on how Lautaro would be replaced, we will exchange it with Etoo…
Would Luis Suárez, for example, like it?
Well, Etoo wasn't 33 years old. Of course, the Uruguayan is great. He is smart and technically very strong.
Speaking of Barça, it is inevitable to think of Messi. You tried to get him to Milan, do you think Inter can get it now?
I imagine that Inter have already tried. I've seen that Suning ad with the Argentine's silhouette in the Duomo and this makes me think that an initiative has already been taken. And if not, I think they are going to do it soon.
Can the tifosi dream of the Argentine, then?
It is not a simple operation economically, of course. But the biggest obstacle is Messi's will. You have to understand if you really want to leave Barça. I am not so clear about it.
Photos from as.com