Morabanc Andorra de Ibon Navarro begins its preseason
Eight first team players underwent the first training session while the four players who arrived from the United States will have to pass a second PCR test today.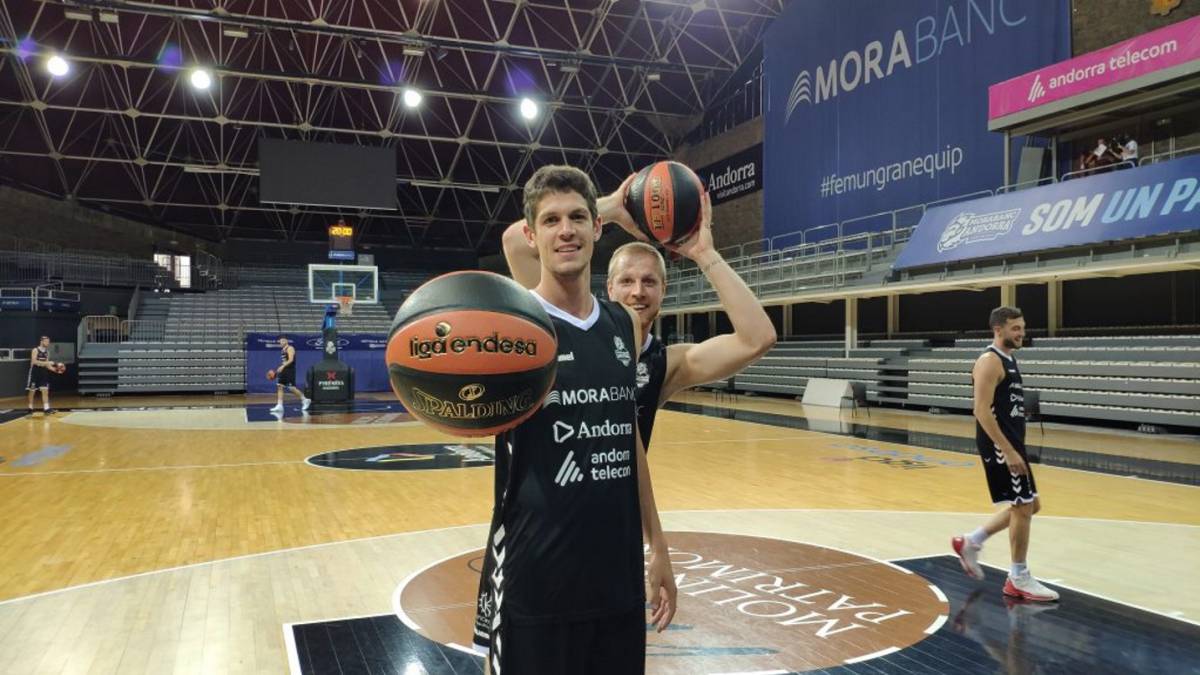 MoraBanc Andorra began the preseason yesterday under the command of Ibon Navarro, in his third season on the bench and with eight first team players, after two days undergoing medical check-ups and PCR tests for COVID-19.
The first day of team training could not be completely normal since the four players who arrived from the United States (Jeremy Senglin, Clevin Hannah, Tunde Olumuyiwa and Malik Dimé) will have to pass a second PCR today before being able to join the group .
Pivot Moussa Diagne continues to recover from his injury and did not train either although he was with the team. Navarro had Guille Colom, David Jelínek, Nacho Llovet, Tyson Pérez, Bandja Sy, Haukur Palsson, Oriol Paulí and Sergi Garcia from the first team, which he completed with homegrown players Alexis Bartolomé, Hugo Bartolomé and Aarón Guzmán.
Ibon Navarro acknowledged before the first training session on the current squad that, "we have made the team we wanted for our style of play" and already added that "perhaps we have not made as high-sounding additions as other clubs but we are satisfied" .
His first objective will be to "improve in the offensive rebound, which is a point in which we evolved a lot two seasons ago and with the additions we have made we hope to have a recognizable style of play" .
Regarding the situation of Moussa Diagne's injury, the coach explained that "he continues with his recovery, we will not accelerate anything and we will follow the steps until he is well. I ask everyone for peace of mind on this matter because now I have twelve healthy players with these will work ".
Regarding the COVID-19 pandemic, Navarro considers that "it is normal that they are testing positive for coronavirus since all citizens are exposed" .
Photos from as.com