9 players from the starting 11 of Sevilla that beat Roma and Wolves are signings this year, just like Lopetegui. Qualified for Champions and two steps away from the Sixth.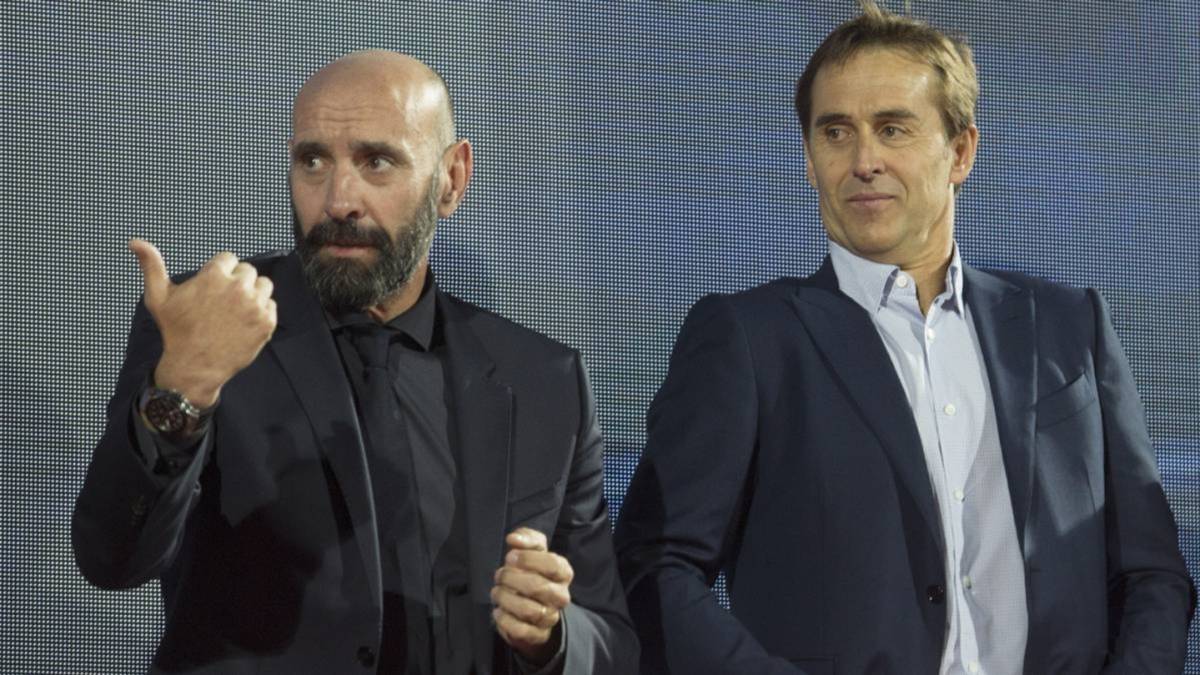 Bono, Koundé, Diego Carlos, Reguilón, Fernando, Jordán, Suso, Ocampos and En Nesyri. Seven summer and two winter signings have formed in the initial eleven that led Sevilla to these semifinals of the Europa League. Only the veterans Navas and Banega accompanied the newcomers in the line-up against Roma and Wolverhampton, the same in both cases. A new team built in a few months by Julen Lopetegui, who was not at the club either until he was hired by Ramón Rodríguez Verdejo, Monchi.
Nothing more to return to Sánchez Pizjuán, gambling part of his credit because the Basque coach caused misgivings in a good part of the fans, Monchi dared with Julen and between them they built three-quarters of a brand new squad. It can already be said that the Cadiz sports director has once again worked a miracle, this one squared: classified for the Champions League and two steps away from winning the Sixth.
Sevilla was forced to undertake a profound renewal in the team after two years of tension and constant changes of coach. Berizzo, Montella, Caparrós, Machín, Caparrós again ... In fits and starts, in Nervión the goal of going to Europe had continued to be met and there was brilliance at times. But the future was uncertain due to a squad that in May 2019 seemed deeply weakened. Neither Óscar Arias nor Caparrós as the top managers of signing had managed to create a single capital gain among the more than 20 incorporations they made. Navas and Banega, whom Arias brought in, are still fundamental but Éver ends his contract and will go to Saudi Arabia in a few days and Jesús, still among the best right-backs in LaLiga, is now 35 years old.
13 additions of his own harvest made by Monchi in the last two windows. Two more, who are no longer in the club, had received the Cadiz from the previous sports management: Dabbur and Wöber. The two left the club between June and January. Monchi has had to deal with the burden and is still placing footballers. A few days ago he managed to get away from Kjaer, whom Milan bought. Curiously, only the most expensive of his last elections, Rony Lopes (23 million) can be considered so far as a mistake. Rony has confirmed these days his loan to Nice and did not even travel to play the Europa League. In contrast, Ocampos (15 million), Diego Carlos (15) and Koundé (20 more variables) have multiplied their value by at least three, in the most pessimistic sales forecast.
Brazilian pivot Fernando Reges also became a key player, but at 33 he has limited transfer value. It cost 4.5 million which, given its great performance, seems like a bargain these days. Jordán (14 million) and Óliver Torres (11) have contributed to Sevilla having one of the most consistent centers in LaLiga. It was reinforced in winter by Suso, which Nervión's men had to acquire from Milan after qualifying for the Champions League.
A Monchi does get hit in the front. This Sevilla has not found a point that delivers a remarkable number of goals, except for Ocampos, who is not a 9 but adds 17 with which he scored Wolves. Chicharito went to the United States but Sevilla recovered the money paid by the Mexican to West Ham and De Jong only scored six goals although "he brings a lot of work", according to his coach. The Dutchman has lost ownership in recent games to En Nesyri, who arrived in winter from Leganés and after a good statistical start before the pandemic (four goals in about 500 minutes) had returned from confinement without gunpowder. But against Roma, the Moroccan finished a great game with 0-2 and did not go badly against Wolverhampton either. Monchi, who turns so many things into gold, hopes that the Moroccan too will soon be worth well over the 20 million it cost.
Photos from as.com