Monchi: "The feeling is that we are in a big mess"
The sports director claims to live the preview with the same enthusiasm as any Sevilla player but warns that a lack of concentration would be fatal.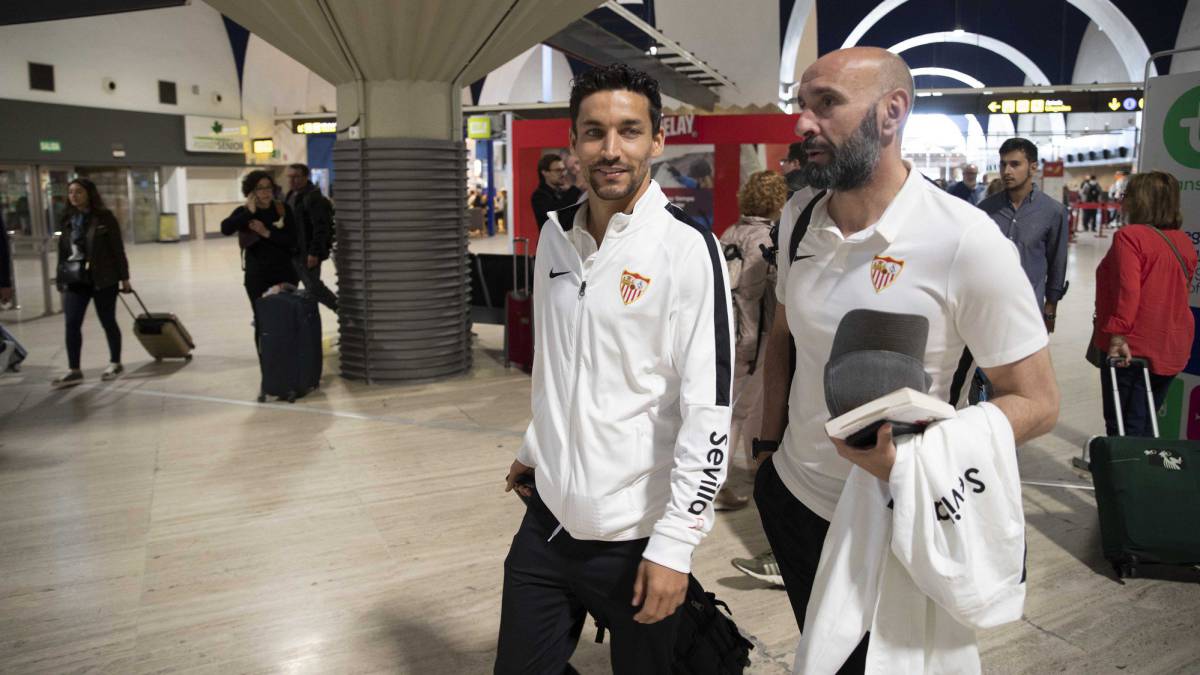 The previous hours pass slowly before the opening whistle of the quarter-final tie of the Europa League between Sevilla and Wolverhampton. Monchi, Nervionense sports director, wanted to share his feelings prior to the crash on the microphones of the club's official radio: "In football, building is very difficult and destroying is destroyed in an instant. We cannot lower the level of demand one iota and confidence in ourselves. I am like any Sevilla player, with the feeling that we are again in a big mess and it will depend on us how long it lasts ".
Despite his exciting message, Monchi does not lower the demand and once again warns Lopetegui's men about the difficulties that Wolverhampton will pose tonight: "Today we have a very difficult team in front of us, different from Roma in terms of their way of understanding football, with other registers, but which are dangerous. If we are not concentrated we will pay for it, they live a lot from the opponent's error. They play with two very close lines, they press very intensely. You have to have a lot of concentration and a lot of patience ".
And although Monchi is not a man to speak ahead of time, he did make an assessment on this occasion regarding the tie between Manchester United and Copenhagen, from which the English were victorious and that they would be Sevilla's rival if he managed to pass this night: "I am left with two things, with what Manchester suffered to eliminate Copenhagen, a magnificent rival, and with what Inter celebrated the move to the semifinals. That shows the greatness of this competition, the growth and enthusiasm that generates in any historical by winning it
Photos from as.com