It started badly, but has finished at an outstanding level. His contract expires in June 2021 and he wants to continue, but he would have to lower his salary. Odegaard opposes as a replacement.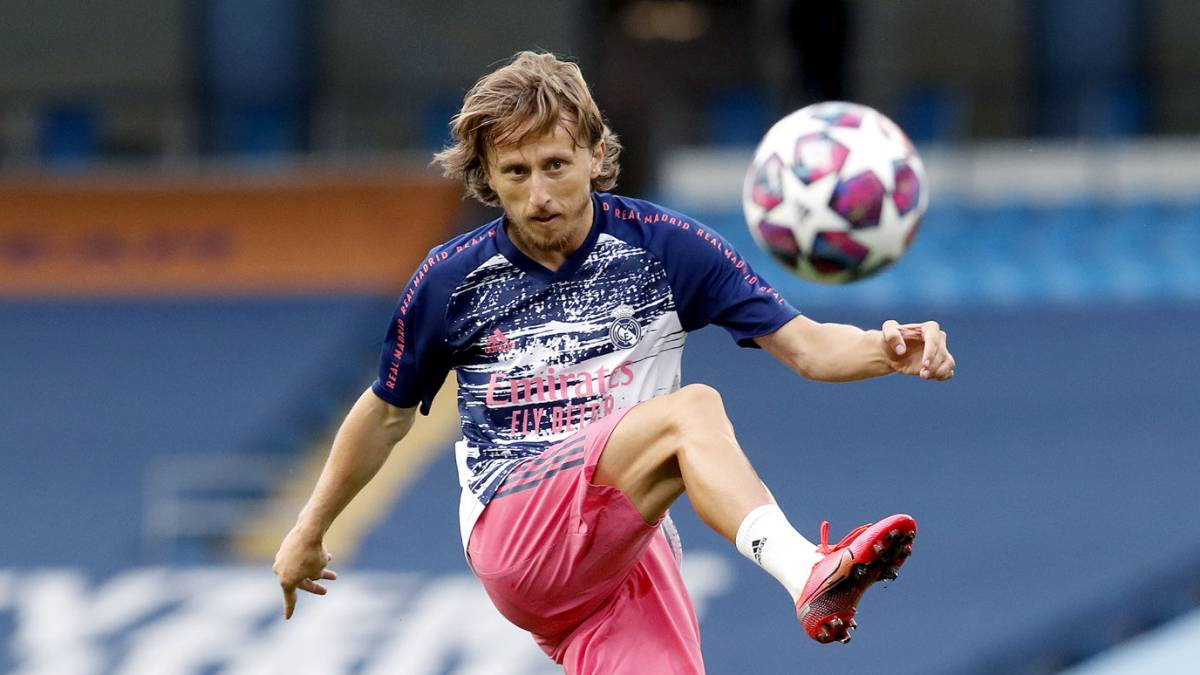 Modric is the example that things are not how they begin, but how they end. Talking about his renewal in September was very different from doing it now: he had turned 34, injuries hit him, he had no regularity and his football did not convince. It was as if having won the Ballon d'Or he had relaxed. But now everything has changed. His post-quarantine level has been outstanding, becoming one of the main explanations for Madrid achieving the historic '11 of 11 'league. He's back.
And at its best, it seems difficult to say no to a renewal (contract ends in June 2021). Inter's interest in Christmas 2018 made Madrid have to raise its bid to keep it: it convinced him by offering him a galactic token and making him one of the highest paid players in the squad, along with Bale and Ramos. But now the context is different and he knows it. His football is exquisite, but he is on his way to 35 and it is logical that Madrid are already considering alternatives. Luka adapts to that situation without question. He wants to be a solution and not a problem, so he would agree to lower his salary to give the club air financially and continue.
He wants to continue and he has earned it. He has only lost two games in the final stretch of the season: against Espanyol due to accumulation of cards and against Leganés (matchday 38) due to rest. In the others he has had minutes and many as a starter. To be more specific, it has started in all of them except at the Reale Arena. He is physically and technically well, but it has cost him. Everything began to go wrong on matchday 1, when he was expelled in Balaídos (direct red for some very rigorous). Between matchdays 2 and 10 he only played 100 ', starting once and missing four games due to discomfort and penalties. He had the same cross in the Champions League: he did not play against PSG (matchday 1) and Galatasaray (matchday 3). In addition, he has not started in either of the two Classics this year, going out in both to play 10 '. Too many weeks in the infirmary.
His absence opened the door to Valverde, who ended up settling in a big way. So much so that Real Madrid came to weigh the end of Modric. But that made him wake up. From matchday 11, he participated in absolutely all league matches until 32, when he had to stop due to the accumulation of yellow cards. Cause of force majeure. He progressively went from less to more until he remembered that captain who led a humble Croatia to dream of winning a World Cup: in the end, he has sealed an average of 49 successful passes per game this season.
As a scorer, five goals: three in the League, one in the Champions League and one in the Spanish Super Cup. In total, 2,631 'among all competitions, being the ninth player in the squad with the most minutes, ahead of men like Marcelo (1,854'), Vinicius (1,817 ') or Hazard (1,545'). The hierarchy and authority that it exudes in the core are its own brand. Zidane, at his best, considers him indisputable and has reflected this in the line-ups. Against City, the key night, he started (he left substituted in 83 '). It was not his best game, but neither was it for Madrid in general.The shadow of Odegaard lurks
The Norwegian is opposing the natural relief and presses hard. Madrid has already communicated to Real Sociedad that it will break the transfer agreement to recover it immediately, so that the transfer will be for one year and not two, as agreed. Zidane wants him now, this season, so he will be contemporary with Luka. The Croatian ends his contract next season and Martin aims to be his replacement, but there is also the option of betting on a smooth transition. Let Modric continue in parallel with Odegaard for a couple more years and little by little youth is making its way. But it must be on his own merits, because Luka does not seem to have much desire to step aside. "A crack always wants to play", it is said in the union.
Valued at 12 million
According to Transfermarkt, the Croatian is valued at only 12 million euros. His age, 34, is key for the portal to consider that the investment in his signing, at this point, should not be high. But age is just a number. Luka seems to have football for a while and want to continue wearing the white shirt. It is in the hands of the club to extend their relationship, at least, a couple of more seasons. He, by football, has won follow.
Photos from as.com