Mir: "I'm surprised by Dovi; Ducati has a good sarao"
On the favor he did to Maverick in Q2: "I'll tell him he owes me dinner or that next week there is another qualification here and see if he can help me."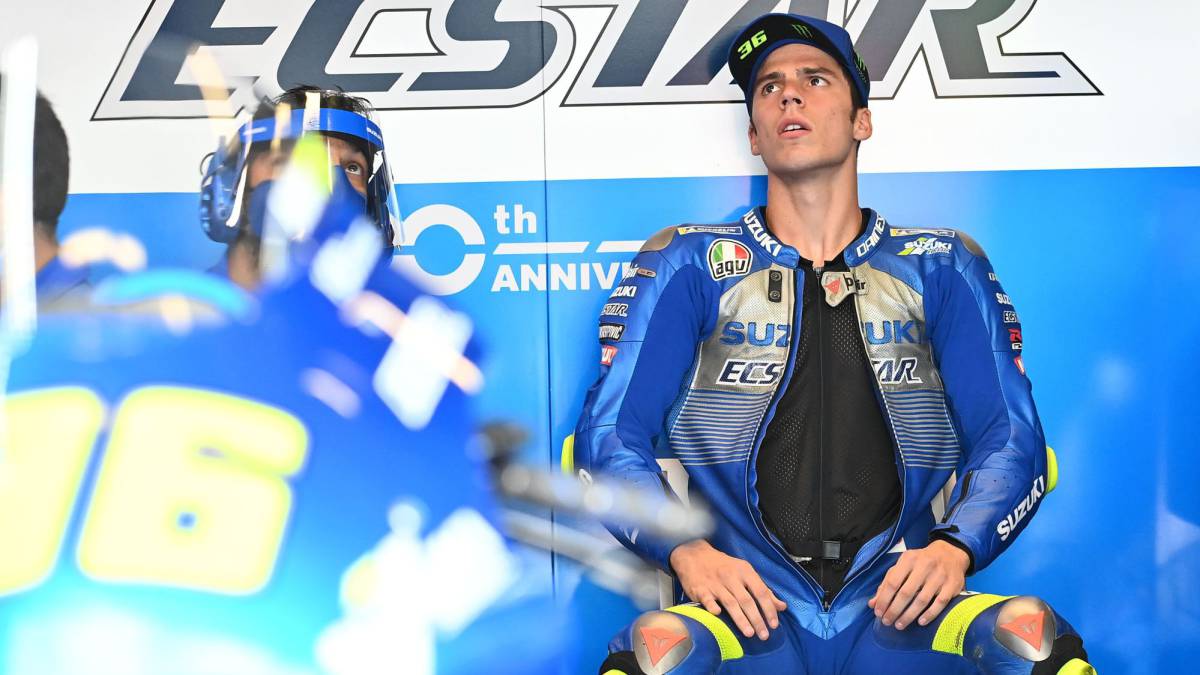 Joan Mir came out of Q2 of the Austrian GP satisfied ("finally a decent position"), because he managed the time alone and because he has pace. In addition, he appreciated the breakdown of Dovizioso and Ducati.
-Your assessment?
-I am very happy to start in the second row. It was time to come out in a decent position. It's more important than ever here in Austria, because we don't have the fastest bike and that means that it will be more difficult for us to pass than other riders. If we went back it would be very complicated. We have pace, we have a pretty good fastest lap. We have done the time alone and we have seen that there have been people who have been hooked, but I am happy. I am only two tenths behind pole, which is not bad. It will be important to make a good start, to show the pace we have and to see how far we can go.
-He did his dirty work for Maverick in Q2. Did you comment on something?
-I have not seen it. I'll tell you that you owe me dinner or that next week there is another rating here and see if you can help me. I also gave Miller a wheel on the first outing and he was hooked. I wanted to do my thing. I had the pace to fight for the first two rows and if I had gotten hooked I would have saved the difference in speed we have and the time would have been better, but I prefer to do it going alone. In the race I will have to go alone at some point.
-What do you think of the break between Dovizioso and Ducati and who do you see as your replacement?
-I'm surprised. He hoped they would find a solution for Dovi. We riders value him a lot, because he is the one who has been runner-up in recent years and Dovi is a guarantee to be there, to fight for the podiums. I'm quite surprised that Ducati didn't know ... I don't know what happened. If it was Ducati's fault, for not wanting to accept his conditions, I feel bad for Dovi because I think he's a good kid and he deserves to be given what he asks for. If not, that's it. On the replacement, Bagnaia did well in Jerez, but I don't know what Ducati may be thinking at the moment and he has a good sarao. We will have to see what they do.
-He is on the circuit where he achieved his first World Cup victory four years ago. Could it also be on his first podium in MotoGP?
-That is dreaming. We are trying to do it, because I don't want anything more than that. It can come, but it is dreaming. It would be the bomb and I would sign it right now.
Photos from as.com