Mikel Rico: "I set the goal of enjoying myself a lot"
The Basque player has defended the elastic of Huesca in Second B and Second and this year he will do so in First. The midfielder sees the end of his football career nearing.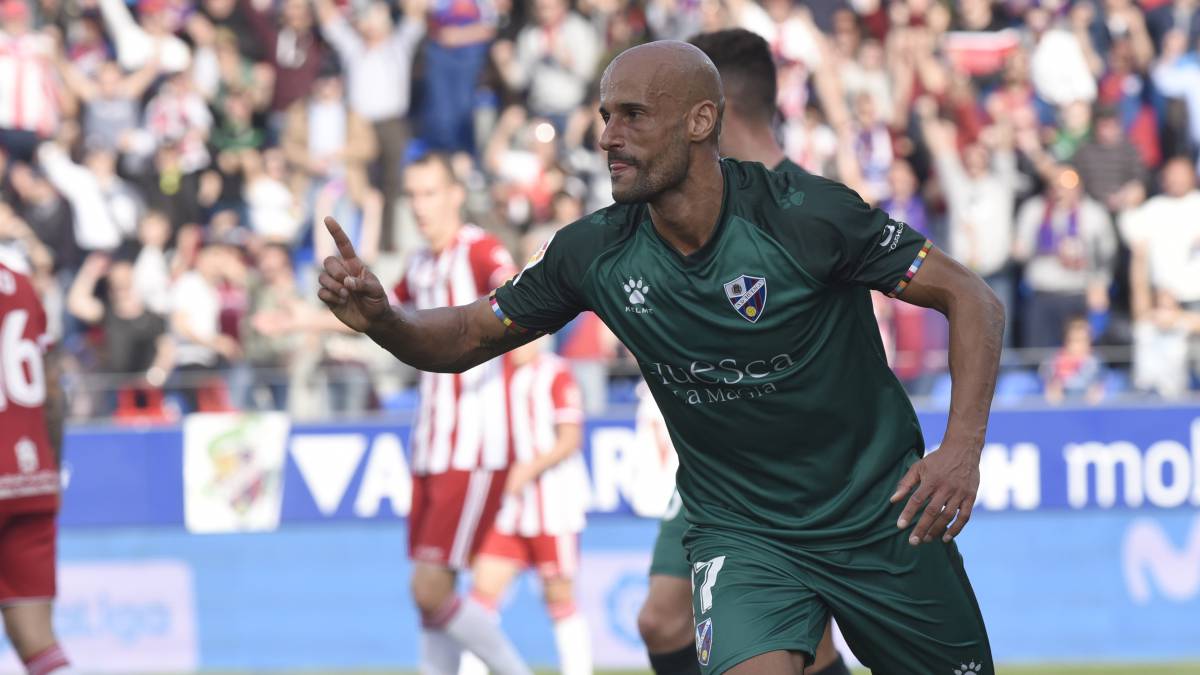 Mikel Rico is the history of Huesca. The Basque player has only lived three seasons as a Barça player, but his adventures with the Alto Aragonese have been intense, with the promotion to Second in 2008, the long-suffering permanence achieved in Vigo in 2010 and the promotion last year to First: "It is to return to the First Division with almost 36 years after a year in the Second Division and play with Huesca in the First Division, my third category after Second B and Second. I set the goal of enjoying a lot, we all know that we are in the last and we have to enjoy every year, and this more. " The midfielder explained that he could hang up his boots at the end of this course.
Rico has played 125 games at Huesca and eagerly awaits the opportunity to return to stadiums where he will feel at home, returning to his beloved San Mamés or to the field where the elite played for the first time, in Los Cármenes de Granada. A season that for the Biscayan aims to be special: "I think we are ahead of last year due to the fact that you have a coaching staff that already knows the squad, you have a good base from last year that already knows the coaching staff. and it is an advantage, last year we were very few at the beginning, the coaching staff was also new, all that had to be filled and now we have that advantage ". Sentenced the veteran player of 35 years.
Photos from as.com