Miguel is increasingly away from Real Valladolid
The forward works under Sergio's orders, but seems to be waiting for his departure imminently. It will be key to know if it enters the list of summoned to go to Marbella on Wednesday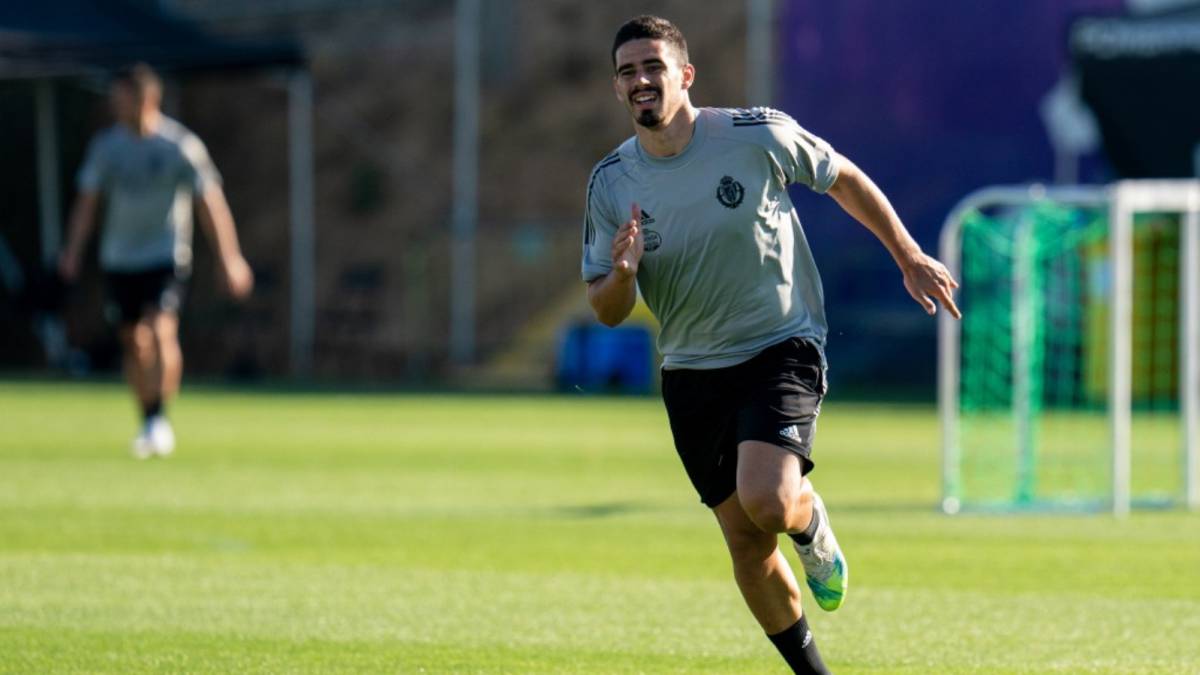 The return to work for Real Valladolid had several points of interest, as always fixed on the new faces that have been joining, such as Orellana or Luis Pérez; In the case of Bruno, we will have to continue waiting, since the player still does not join the group, keeping the relevant quarantine after testing positive for coronavirus last week, just after his signing was confirmed, although the forecast is that soon join training.
Another point of interest that has become the typical 'soap opera' of the summer is that of Miguel de la Fuente. The renewal of the one in Tudela de Duero already seems a dead end, since the player has joined the training sessions in time, but not in shape, since his physical condition is far from what he is supposed to have, something that is surprising already that the vacations of the Promesas players have been shorter since they finished competing a week later than the rest when they played the playoff for promotion to Second on July 19 against Barcelona B.
But it is not only the physical issue but also the predisposition and attitude, since Miguel does not seem to have his head in Real Valladolid and everything indicates that he is waiting for the moment when his departure to another destination is confirmed imminently.
Real Valladolid as a club thinks that they have already moved enough chips for Miguel to feel valued and stay in the house that has seen him grow as a footballer, so they practically consider the case closed. The squad list that Sergio will give in the next few hours with the players who will make the preseason away from Valladolid, in Marbella from Wednesday, will be key. If Miguel is not on that list, it would be a clear sign of the discontent he is planning in the Blanquivioleta house right now.
From the sports department, the search for a forward continues, but with the peace of mind of having Guardiola on the current roster and with two of the best attackers of last season in the Second Division, such as Marcos André and Sekou Gassama ... and moment also with Miguel himself.
Photos from as.com