Miguel Ángel Gil Marín: "The idea is to make 3 or 4 changes"
Miguel Ángel Gil Marín, CEO of Atlético de Madrid, spoke to Efe on various current rojiblanca issues: "The pandemic is not affecting everyone equally."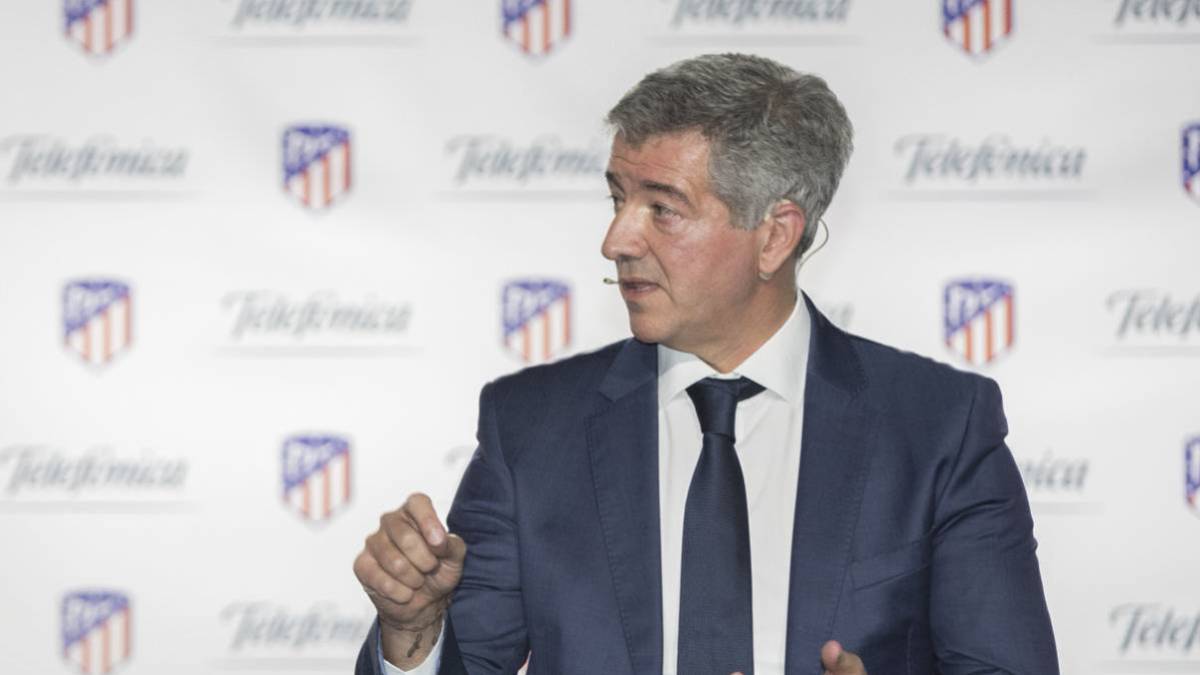 Miguel Ángel Gil Marín, CEO of Atlético de Madrid, addressed Efe on various current rojiblanca issues.
Seasons of the season: "When we plan and budget, as in every season, we set social, sporting and economic objectives, as well as investment in infrastructure. No one could then foresee the current pandemic. We made the largest investment in players in the history of the club, we inaugurated the headquarters of Alcalá de Henares, we reached 130,000 members, we have qualified for the eighth consecutive season to play the next edition of the Champions League, we have played the quarterfinals of the Champions League ... In short, We managed to achieve our objectives and remain stable enough to continue growing, all of this despite the effects caused by the COVID-19 crisis, which has been the biggest challenge the club has faced. "
Elimination of the Champions: "It is obvious that after eliminating the champion of the Champions League and the Premier League -Liverpool-, the fans were excited about the title. Also we, the president, players, technicians and employees. I do not intend to look for excuses to a bad game on an important day, but the pandemic is not affecting everyone equally. In our case, the players had to spend nine weeks isolated without leaving their homes, after two weeks of preparation for an intense seven-week mini-league in which they played eleven games with the objectives of the season at stake. All this has caused the players a roller coaster of emotions and physical saturation. After finishing LaLiga, we gave just six days to disconnect and rest, and in my opinion, the body needs more time to recover. Atlético who played against Leipzig was a team in which no player was at their level, I think as a consequence of not having had time po to regain his physical and mental state.
Is it a failure ?: "We must correct mistakes and continue to improve some aspects, but the most important thing is to have the opportunity to try every season and to be able to fight against teams, without a doubt, more economically powerful than us. There are only six teams in all of Europe who have qualified directly to play the group stage of the Champions League consecutively in the last 8 seasons as well as Atlético de Madrid: Manchester City, Juventus, Barcelona, Real Madrid, PSG and Bayern. This gives us a idea of how difficult it is to maintain a regularity and of the enormous value of what we have achieved in recent years. Never before in our history have we managed to consolidate ourselves in this way in Europe ".
Critics of Simeone: "I come to understand the criticisms in moments of disappointment, of disappointment, after losing a game like Leipzig. But my job and my obligation is to permanently put everything in the balance. And with Diego, every time I do it, what has contributed and what continues to contribute every day weighs much more than what a sector of our social mass and journalism can criticize. For me Diego is synonymous with commitment and results and both are necessary to achieve sufficient stability which is allowing the club to grow and consolidate at a social, economic and sporting level, as well as in facilities, as one of the greats in Europe ".
Tickets: "Atlético de Madrid, like other 34 clubs of the 42 that make up LaLiga, as a result of the economic impact of Covid, will be above the staff cost limit authorized by LaLiga through its Economic Control. It is true that it will not There will be a sports and economic sanction for being exceeded due to being motivated by a force majeure cause, but LaLiga will not register new players. Only players whose investment does not exceed 25% of the amount we enter from player sales or savings from outings may arrive. of current players. The idea is to make 3 or 4 changes at most, except if a player exercises his termination clause, which should be replaced. We are convinced that we have a good squad, with a good average age, which can give us a great performance over the next three or four seasons.
Economic situation: "As in many other sectors of society, the pandemic has led to a partial halt in our activity and, consequently, a considerable reduction in the club's income. In some cases, such as the sale of tickets and season tickets or the holding of events in the stadium, revenues have completely disappeared. Other revenues such as television rights, UEFA participation rights, as well as those from sponsorships, will inevitably suffer a reduction ".
Photos from as.com