The press of Barcelona, in suspense before the doubts of Messi to continue in the Blaugrana club. Most speak of "doubts" and expect a rectification.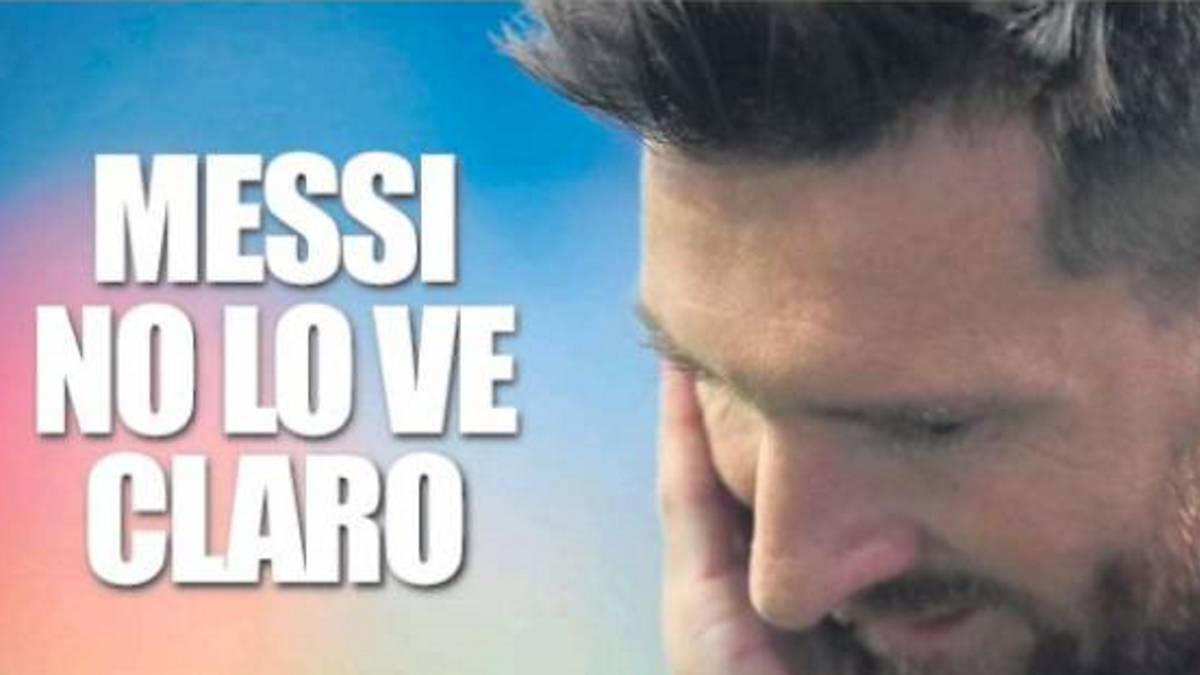 Messi's words to Koeman after their first meeting, with which the Argentine star made clear his doubts about continuing one more season at Barcelona have the Catalan press in suspense.
Messi told his new coach that he was not clear about his future in the Blaugrana team, of which he looked more outside than inside although he was aware of the difficulty of leaving now due to his contractual situation. And the effect of those words has defined them better than anyone else in L'Esportiu on its cover in which you can only read "Alarm" with a photo of Messi putting his hand to his forehead in a gesture of concern.
Most newspapers choose to explain the information on their front pages as revealed by RAC 1. Both La Vanguardia and El Periódico limit themselves to explaining that Messi looks more outside than inside, but Sport softens the situation and gives hope to the Catalans. They are entitled "First Summit" and speak of "doubts" about the Argentine, leaving open the possibility for the coach to convince him in future meetings.
In the same vein, it titled Mundo Deportivo, which highlights "Messi doesn't see it clearly" and recalls on its cover that the Argentine has a clause of 700 million.
Photos from as.com