Mercedes does not need gasoline to shine either
Vandoorne gave the star his first electric victory and De Vries won a disputed duel against Buemi to complete a formidable double.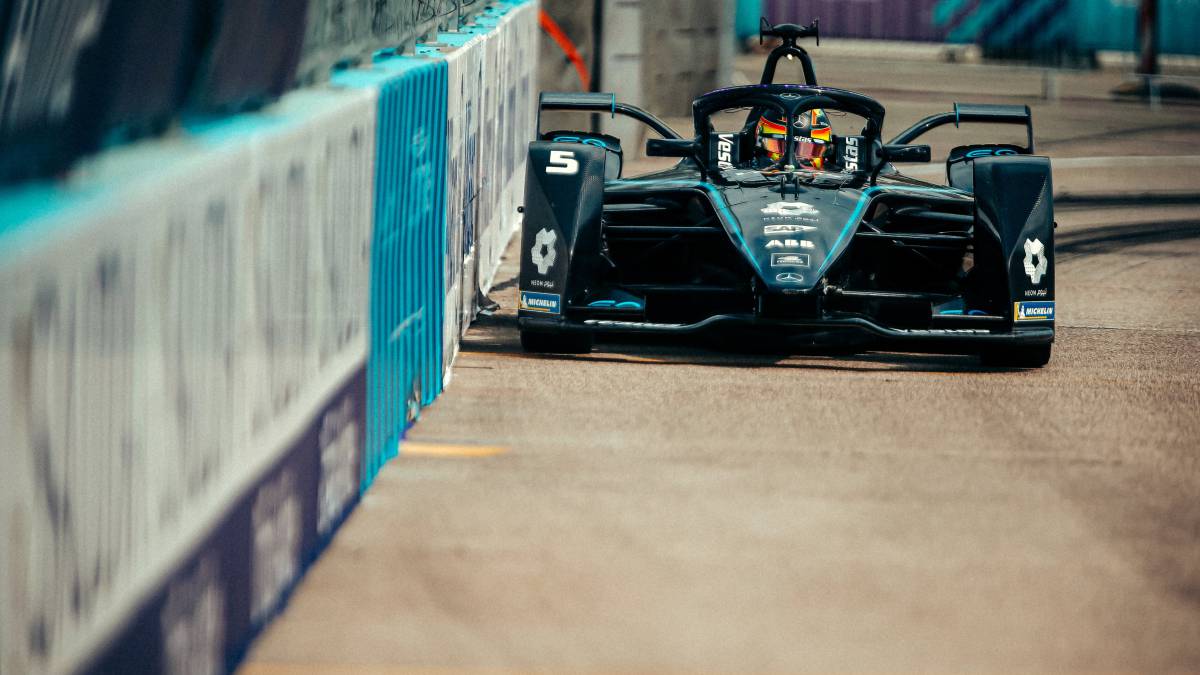 It was chosen as the ideal place to have the most intense finish, with more races in less time, that is remembered in motorsport. In the fourth, Da Costa was crowned champion and in the fifth the protagonists changed, but there was still one last dance in Berlin. And something happened that had to happen sooner or later, that Mercedes had to shine. They have the formula for success in their veins and they showed that they don't need gas to win either. Vandoorne gave the star the first victory and De Vries edged Buemi to complete the double.
After grabbing the spotlight in the previous four races in Berlin, DS Techeetah definitely decided to step aside and leave the fun to others, because once again both Da Costa, current champion, and Vergne, the only two-time champion, came out too far behind to aspire to something important. That is why the two silver arrows fought, here also dressed in black, from qualifying and especially with a rival, Buemi and his Nissan, who came second after Vandoorne and did not stop fighting.
The first thing that the Mercedes had to do was to get rid of another opponent in the middle, and that was Rast, who started third and who De Vries soon surpassed with some friction in the group, but without losses to regret. Unlike other times, it didn't take long for the first 'attack modes' to arrive and that made the head of the race move a bit with some position changes, but everything remained the same when the power returned to normal. There was a second round left.
And it didn't take long for it to arrive because the three riding podium positions were the first to use up the two extra power wildcards. That helped Vandoorne to catch a few feet of respite and not lead under constant pressure like the one De Vries put Buemi under. He was his shadow during the last third of the race, he fought for that place that gave Mercedes a double and the second position of the classification to his partner and achieved it. This is how this season ends, with a huge warning for the one to come.
Photos from as.com