The Barcelona forward goes from being represented by Rodrigo Messi, brother of Barça player '10', and his father, Bori Fati, to the Portuguese agent.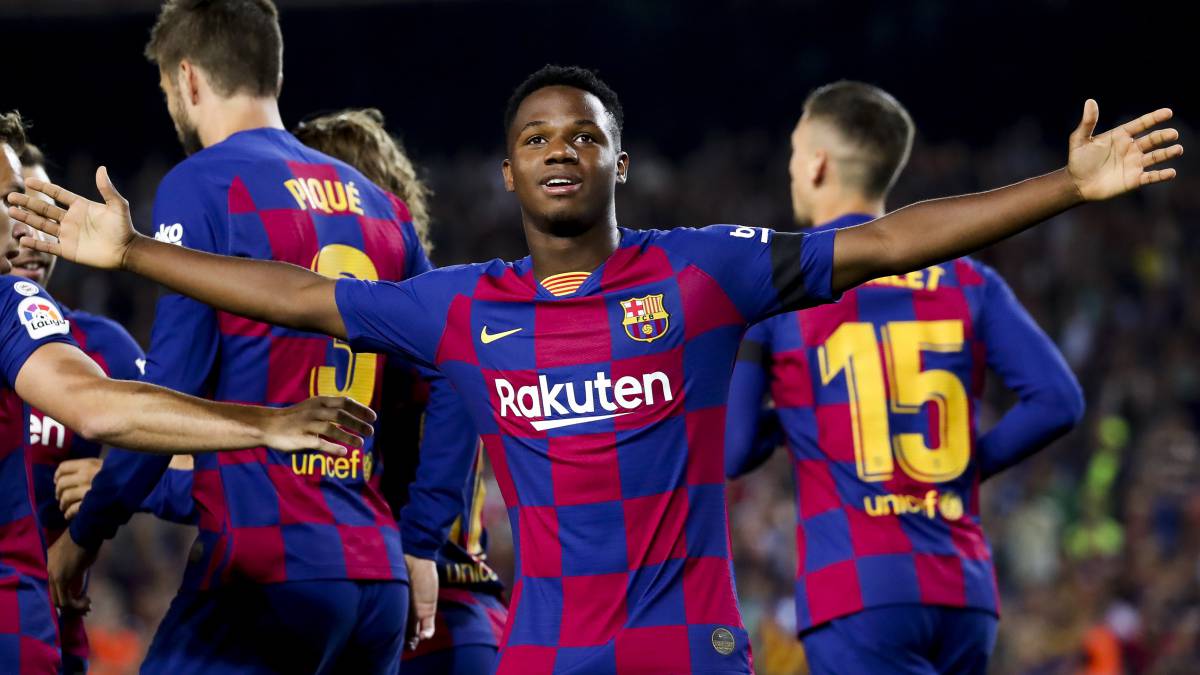 Ansu Fati has become Jorge Mendes's player in the last hours. The Barcelona striker has put an end to the working relationship he had with Rodrigo Messi, the Argentine star's brother, who to date served as his representative along with Bori Fati, the footballer's father, to pass to the Portuguese representative's agency. Mendes will also manage the player's image through Polaris Sports. Thus, Fati will share an image and representation agency with players such as Cristiano, João Félix, Bernardo Silva and Trincao and with coaches such as José Mourinho.
The intention of the Barça club is for Ansu Fati to become a first-team player in the next few days, since until now he had a subsidiary file. This change of contract would lead to a substantial improvement in his record, an increase in his termination clause, which will go from 170 to 400 million, and the extension of the contract end date, which now bound him to Barça until 2022.
Ansu Fati has been one of the proper names of the season in LaLiga. The 17-year-old's emergence has caught the attention of many clubs, including Manchester United. According to English media, Solskjaer's men were prepared to put 400 million euros on the table. However, Bori Fati denied that the Red Devils asked the Blaugrana about their son. In Can Barça they do not seem willing to part with him and less after the words of Josep María Bartomeu considering him as one of the eight non-transferable: "He is a player for whom we have received many offers, but we have already explained that he is non-transferable and that nor will he march ".
Photos from as.com