McLaren to stop sponsoring Bahrain to focus on F1
The team announced on Wednesday that the collaboration agreement with the Formula 1 team will end at the end of 2020 to focus on motor racing.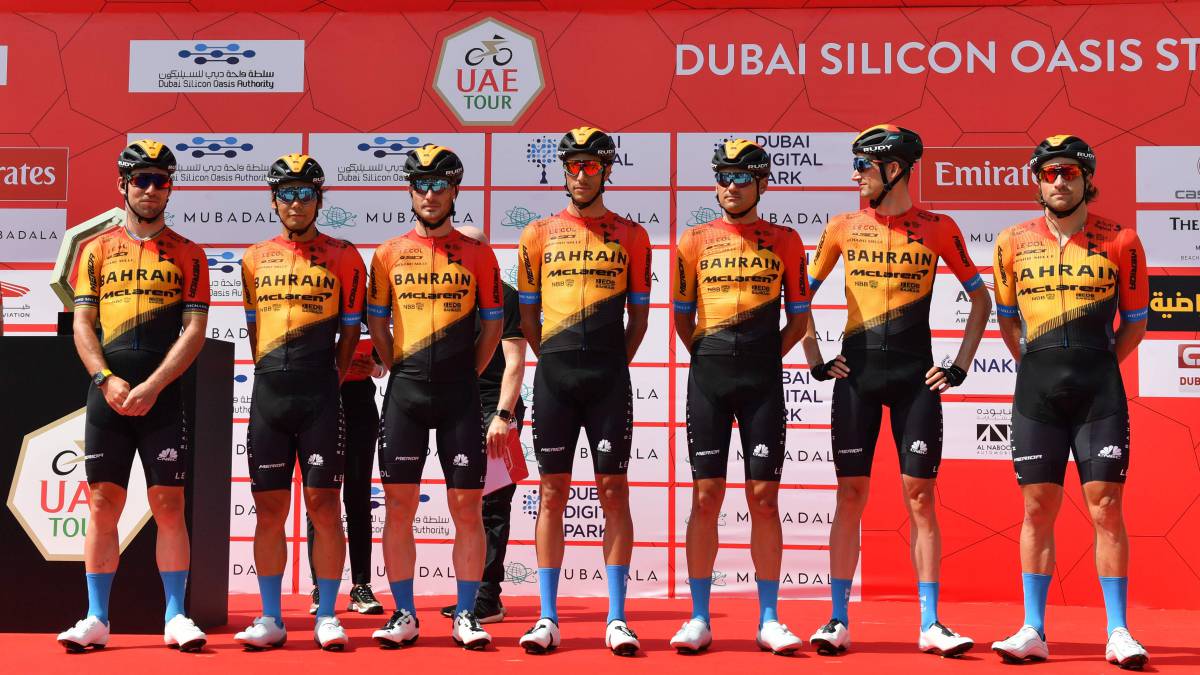 The Bahrain team and the McLaren Formula 1 team will terminate their sponsorship agreement at the end of this season after the British car brand has made a decision to focus on motor racing.
Through a statement, the Bahraini squad made official the end of this contractual relationship. "Bahrain World Tour Cycling Team and McLaren, the great British car manufacturer and Formula 1 team, have confirmed on Wednesday that McLaren will end their relationship as the team's title sponsor at the end of the 2020 season."
In the letter, the structure also appreciates the support of the team in a work that has been successful in some of the great races on the calendar despite the stoppage due to the coronavirus. "The Bahrain-McLaren team has worked together with team members to keep the squad at the top of professional cycling, both in and out of racing. The distinctive Bahrain-McLaren colors have delivered memorable victories this interrupted season due to the coronavirus, including those achieved in the Tour of Saudi Arabia, Paris-Nice, Circuit of Getxo and the Route d'Occitanie. The team thanks McLaren for their contribution as a sponsor and wishes him a safe return to his goal to focus on four-wheel racing ".
The Bahraini structure is already working on the search for a new sponsor that will allow it to continue reaping success during the next season in the peloton in the great events of the cycling calendar.
Photos from as.com