"We didn't expect to be faster than a Red Bull in Barcelona," says Seidl of Sainz's sixth, ahead of Albon. The Thai, in the spotlight.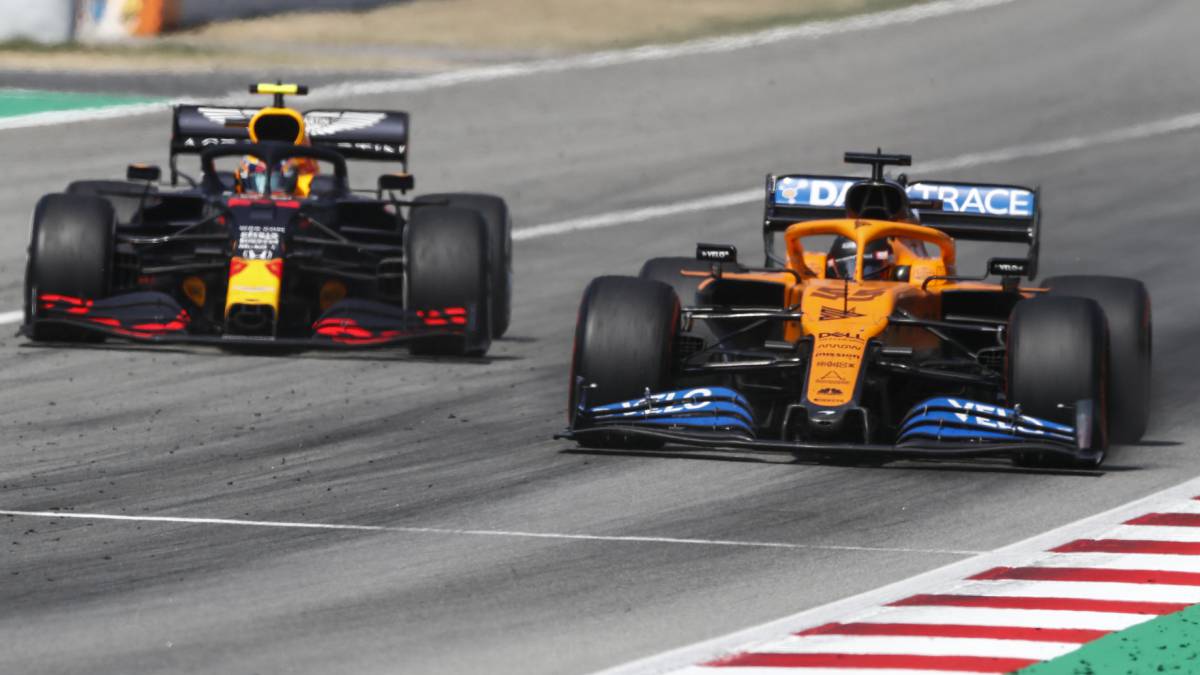 McLaren beat a Red Bull and that speaks well for Carlos Sainz and badly for Álex Albon. The Madrilenian was convinced that he should have qualified ahead of the Thai on Saturday, in Barcelona, and came out ready to regain that position at the start. It wasn't like that, but with a good strategy, several overtaking and a solid defense at the end, he grabbed sixth place ahead of a car that has won races in 2020.
He was surprised, even in his garage, according to Andreas Seidl, team boss: "With Carlos we maximized everything we had, we did not expect to win against a Red Bull in Barcelona after Friday's rounds, nor before arriving. We are the fourth fastest team and this time we were the fourth fastest car, not that far from Racing Point. But at this circuit we had a clear deficit, especially in the slow corner compared to our rivals. " The expectations before going to the Spanish GP at McLaren were clear: they had to be worse than at Silverstone. Nothing is further from reality.
Among the keys to the strategy and the good result are finally perfect tire changes: "In the execution of races, last year we added many, many points and that included the pit stops, although we have not been so consistent in that sense this year. I am happy with Montmeló's four clean and fast pit stops ", says the German leader, also satisfied with the lack of breakdowns in his two cars:" I must emphasize the good reliability, in six races we have not had problems. It speaks highly of how we design and produce our components ".
In the paddock, however, rumors begin to point to Albon as a weak part of the project, always a Verstappen world. In the race he improves (he adds 40 points), but after one lap the difference is worrying, and it is not less than what Max had with Pierre Gasly. The Frenchman was dropped from the first team a year ago, just before the Belgian GP at Spa-Francorchamps. So far, Gasly excels with the Alpha Tauri and has starred in good Saturdays and Sundays at the wheel of a much smaller car. The question is whether Helmut Marko will think of the Frenchman to reinforce the Milton Keynes block or will he look for a pilot from outside. Nico Hulkenberg and Sebastian Vettel are the two most interesting options on the market.
Photos from as.com