Mayoral: "I did not hesitate at any time to come to Cádiz"
The footballer has been presented as a Cádiz player and affirms that he will fit into the team thanks to his versatility and the speed that characterizes the yellows.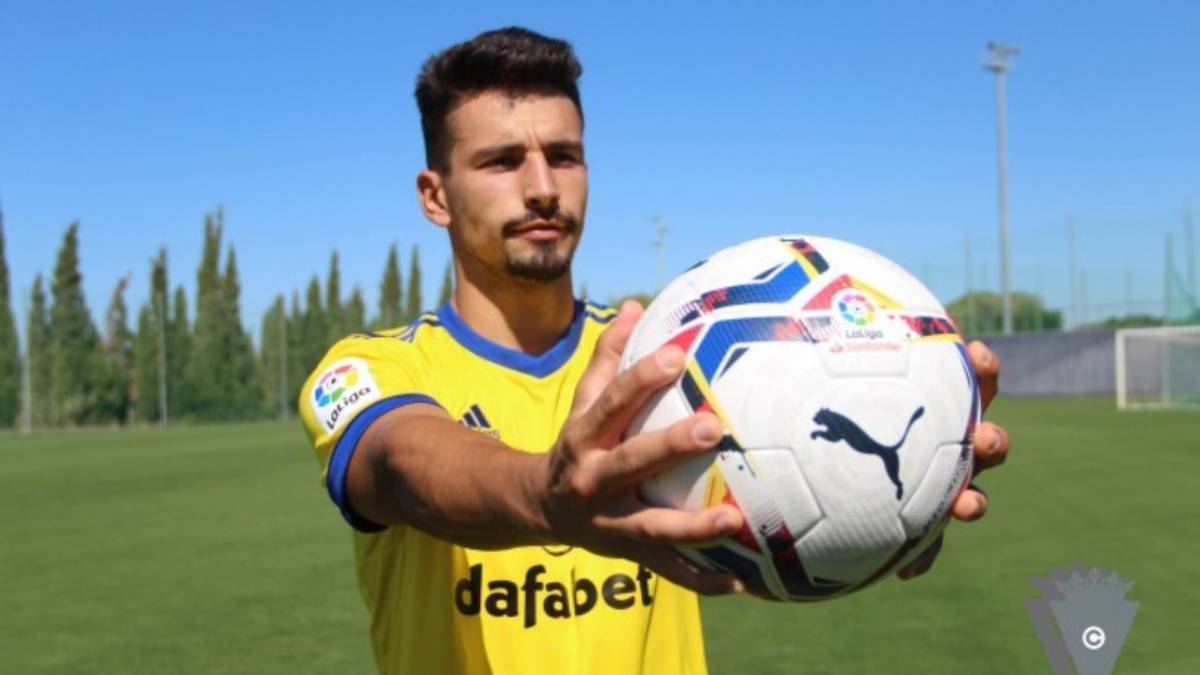 El Cádiz has presented another of the signings for this new campaign, David Mayoral. The right winger was accompanied by Óscar Arias, the club's sporting director, who explained that his characteristics are to Álvaro Cervera's taste and that he has signed for the next three seasons. The footballer arrived free after ending his contract with UCAM Murcia.
Mayoral is happy for his incorporation to a Primera team. "I am very excited to come to this great club. I was at Valladolid for a long time that ended with two transfers. Very excited, very happy and eager to work to contribute everything I can to this great club."
The Avilés also spoke about his soccer skills. "I am a player who has a lot of versatility. I feel good in all positions. It depends on what the coach wants and what the game requires. I can play in all positions, I hope I can play and I don't care where. I am a player who can fit into this club because I'm fast, which is what the coach is looking for. I like to go into space, I like to face, I am daring and hard-working, which is what characterizes this team. I could fit into the team because of my conditions, because my way of playing. It's a club with a lot of history, I was close to being promoted when I signed and I didn't hesitate to come here ".
After playing in Segunda B, he has the opportunity to make the jump to LaLiga Santander. "It is the most difficult category, there are the best teams, the best players and more things are going to be needed. The team is very good, they had a good season in Second Division and I think they are ready to stay in first place."
Photos from as.com