Maverick ran out of brakes and jumped off the bike at 220 km / h
The Yamaha rider had the incident twelve laps from the end at Turn 1 of the Red Bull Ring. The M1 ended up against the wall and engulfed in flames. The pilot was unhurt from the mishap.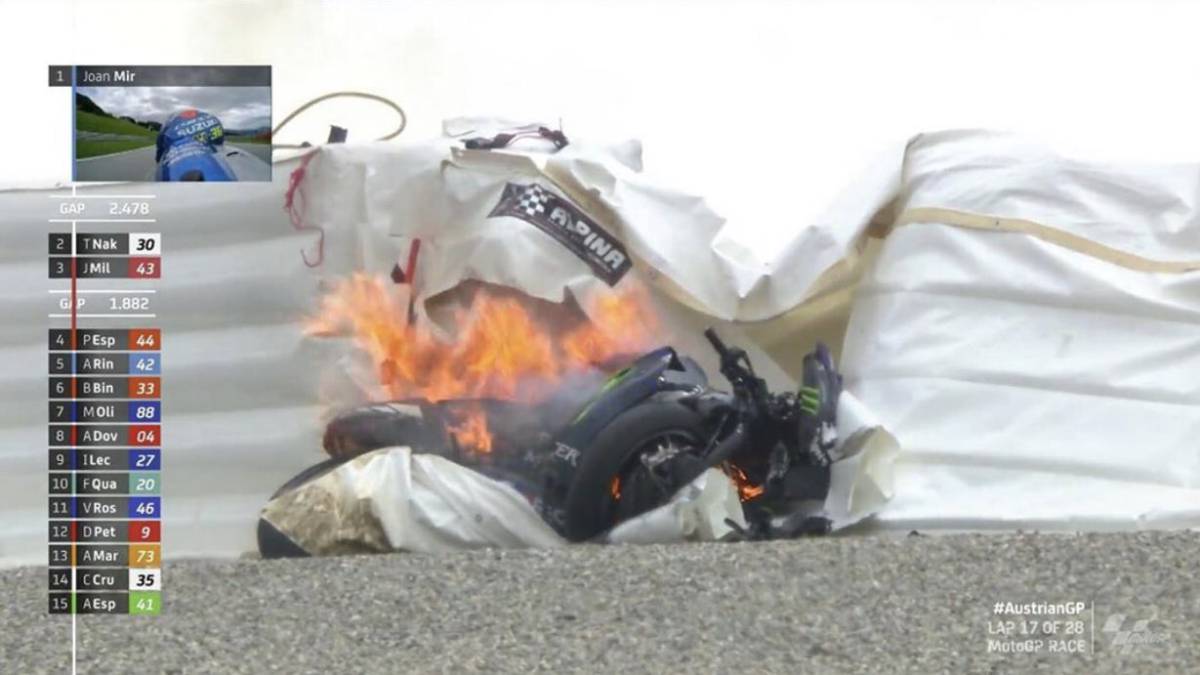 Second consecutive race with a red flag in MotoGP, and again with Maverick Viñales, happily, miraculously unharmed. The Yamaha has had to throw his M1 while running out of brakes at the end of the straight of the Red Bull Ring in Spielberg, hovering around 220 kilometers per hour. His motorcycle has crashed directly against the air protection, which has burst, and has caught fire while the Catalan was still circling on the asphalt. It has been clearly seen that Mack has not fallen but has thrown himself and the revealing detail that he has run out of brakes is that he has indicated with his right hand to a track commissioner who has been interested in his condition that he does not he braked the motorcycle. In previous laps he has already had warnings, because he had gone long and has even been seen raising his hand to warn his rivals that he had problems. The end of his career came on lap 17, 12 from the end, when he was thirteenth. The most affected by the break was Mir, who was leading 2.4 ahead of Nakagami and Miller on the way to their first victory, but the red flag is more than justified by having to replace the destroyed air protection at the end of the straight.
Photos from as.com