Maverick: "The problem with the engines is now solved"
"The bike is at full power, like in Brno, and there were no problems there. For me, it was the heat of Jerez," says the poleman about the Yamaha.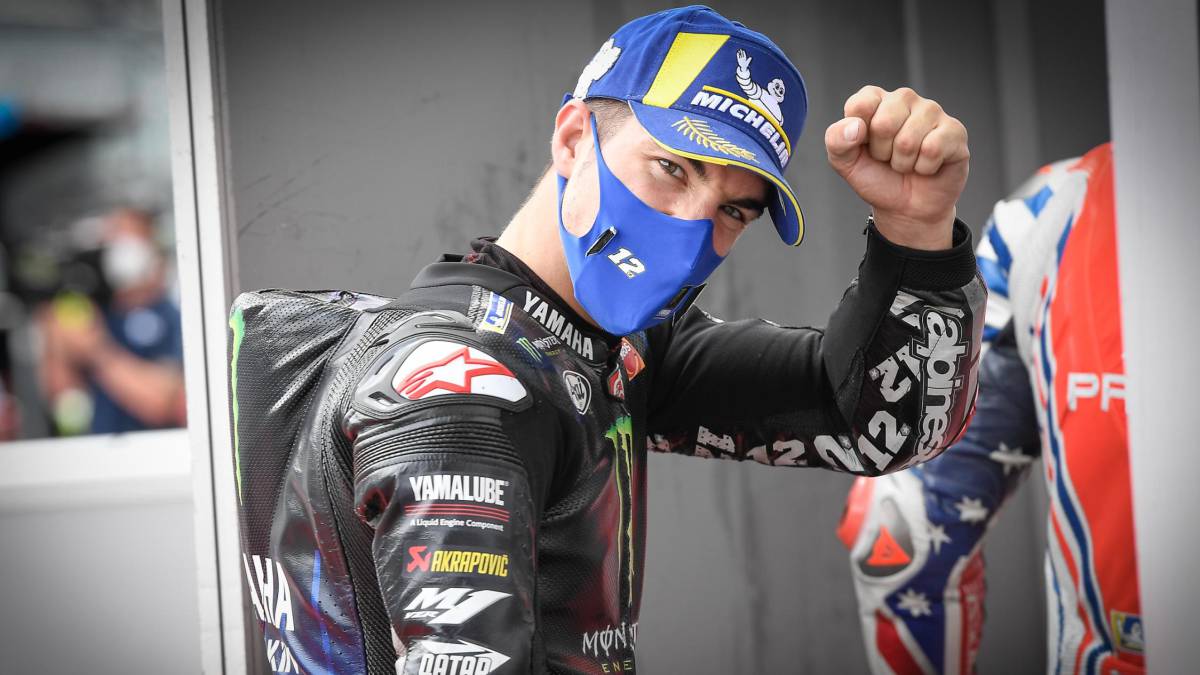 First pole of the season for Maverick Viñales, who will be looking for the first victory of the year tomorrow at the Austrian GP.
-Assessment of this pole?
-Very happy and satisfied because from yesterday to today we have improved a lot. Yesterday we could not do a lap that we have done today. This morning in the water I was spectacular, and from the first lap I was first, and then I stayed on the track to understand the tires, and it has helped me a lot when I put the dry ones.
-What career are you waiting for?
-Pol has a spectacular rhythm, Dovi and Miller are also strong. I will go out to give my best and the race will tell. It all depends on the start so I'll try to get out well and put myself first. It's hard. I will try to push from the beginning. It is very uncertain because after Moto2 there is a lot of grip change. Our goal is to be on the podium and that is why we are going to fight.
-What changes have you made?
-Yesterday I did not feel too good, I made too many mistakes and I did not get a lap. Today I stayed in the wet for many laps trying to find the best lines, and when the change came to the slicks I felt very good. In the morning I was going very fast even on a wet track and in the afternoon we did the best we could.
-Can the Yamaha holeshot be used beyond the outlet?
-I'm not using it here because I think it's not ready yet. But in Jerez I tried it and the problem is in the braking because when it comes out it is still very aggressive. We wait for the Misano test to get it ready. But as an output device it does work well and Yamaha has done very well in this regard.
-Did the Yamaha engine have more revolutions today than yesterday?
-No, the same as in Jerez. At the moment we are not doing anything in this regard. The bike is at full power at the moment, just like in Brno, and we had no problems there. For me, it was the hot conditions in Jerez that put the engines into difficulties, but not just ours. The problem with the motors is now solved, we have not had any problems with the motor again.
Photos from as.com