Maverick on his Yamaha: "Now we are very sold"
"It's difficult to understand. In Q2 I felt great and in the warm up I was strong, but from the first lap the rear tire had no grip," he says.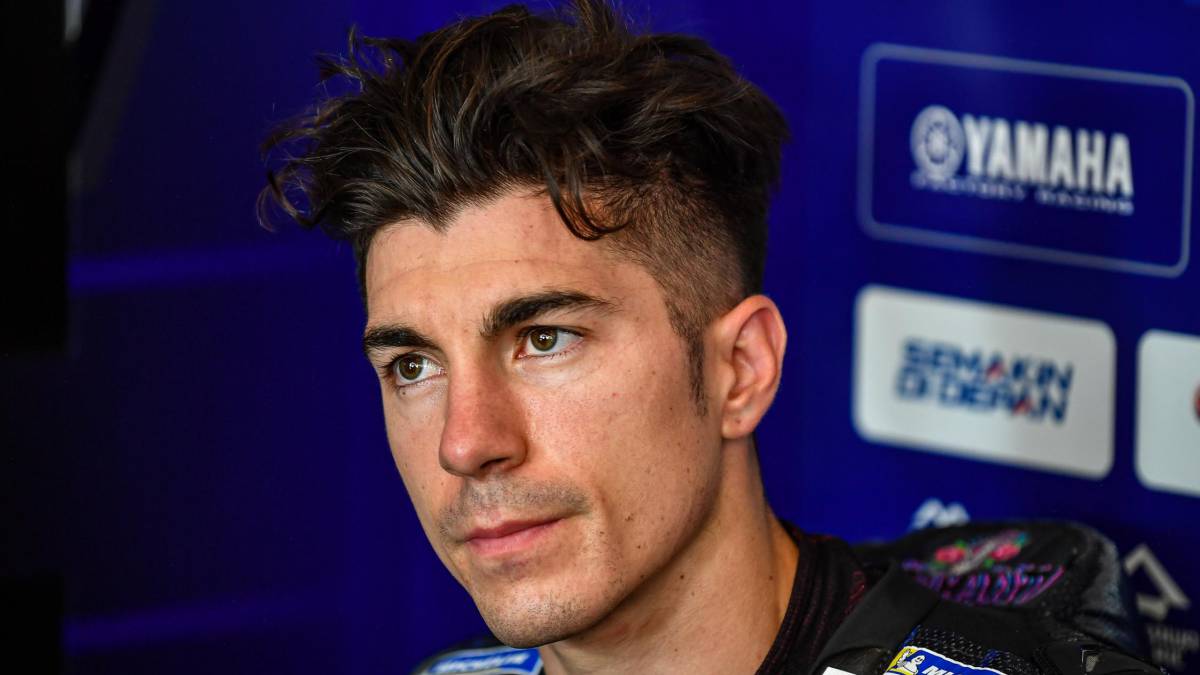 Disappointing fourteenth place for Maverick Viñales in the MotoGP Czech Republic GP which he explained as follows:
-How do you summarize what has happened? It is hard to understand why it ends so far behind ...
-It is difficult to understand. Really, I think it was a very strange race. I didn't feel really good all weekend long, but yesterday in qualifying I felt great and today in the warm up I was strong. But from the first lap the tire had no grip and then I had a lot of spinning problems (the rear wheel skidding when accelerating), even all the way down the straight. We couldn't do anything, it went like this and we have to try to understand it, accept it and come out of this race stronger.
-Do you think the favorites have given wings to Marc Márquez while he is at home?
-The truth is that I don't even think about it. We have too many other problems right now to think about that.
-You talk about having to sit down and analyze the matter. What you are looking for is within the team or within Yamaha? Is today's a mistake in the team's strategy or is the bike not working?
-I'm also not looking where the error is. I don't want to attack anyone, far from it. I just try to find a solution and understand things. I like to understand why the bike didn't ride today and why we often suffer so much from the warm-up to the race. In the warm up I have one of the best rhythms and then in the race I have a hard time riding the bike. It's okay to sit down, try to understand things, what is important, and come up with an assessment. We're not getting the potential I can get anywhere near, because I can't really push. It has been a race in which I have not pressed anything from the first lap, because it was not possible. So, I think it's very important and interesting to find another way to make the bike work and for me to do better. I think we can do it. Austria is important to test well, try to find in low grip conditions what we need and that in Japan they work to give us that extra grip that for a lap is great, but later in the race it costs a lot.
-Are you worried that it is not a problem only in this race and that there is some instability on the bike?
-Worrying doesn't really bother me. I always try to do my best and give my best. When the bike goes I am there and when not, I try to do my best. We have to work together with Yamaha, find another solution. In case we go to another circuit and the bike does not go, have an ace up our sleeve. Right now we are very sold. The bike goes with one setting and does not go with another. I think it's very important to sit down with the whole team and assess what options we have to be better in the race. In practice, when you put new rubber on, the bike flies, but in the race it costs a lot.
-Can these results generate a little anxiety?
-No. I know very well what happens, so you have to try to solve it. If you get anxious, you get nervous, you start to be negative ... You don't get anything out of it. If I have learned something these years, it is to be positive, look where there is none and take it forward. The positive thing about this weekend is that Fabio and Dovizioso have also failed, and they have not left us in the championship. We must try to understand for the next race what we must do to be strong. In Jerez it was the same, in the race I suffered when I was flying in practice. Here too. This bike goes very well on a lap, but in the race it costs a lot. We will have to understand if it is only our part or if it is the other Yamaha. Today we were not the only ones who suffered, but I went back and I had no rhythm at all. We will have to try to find the what. Once the what is found, we will work hard.
Photos from as.com