Maverick: "I'm not too worried about finishing fifth"
"When the traffic light goes out, head out to try to overtake fast. Be aggressive and then we'll see how we take care of the tires," he says.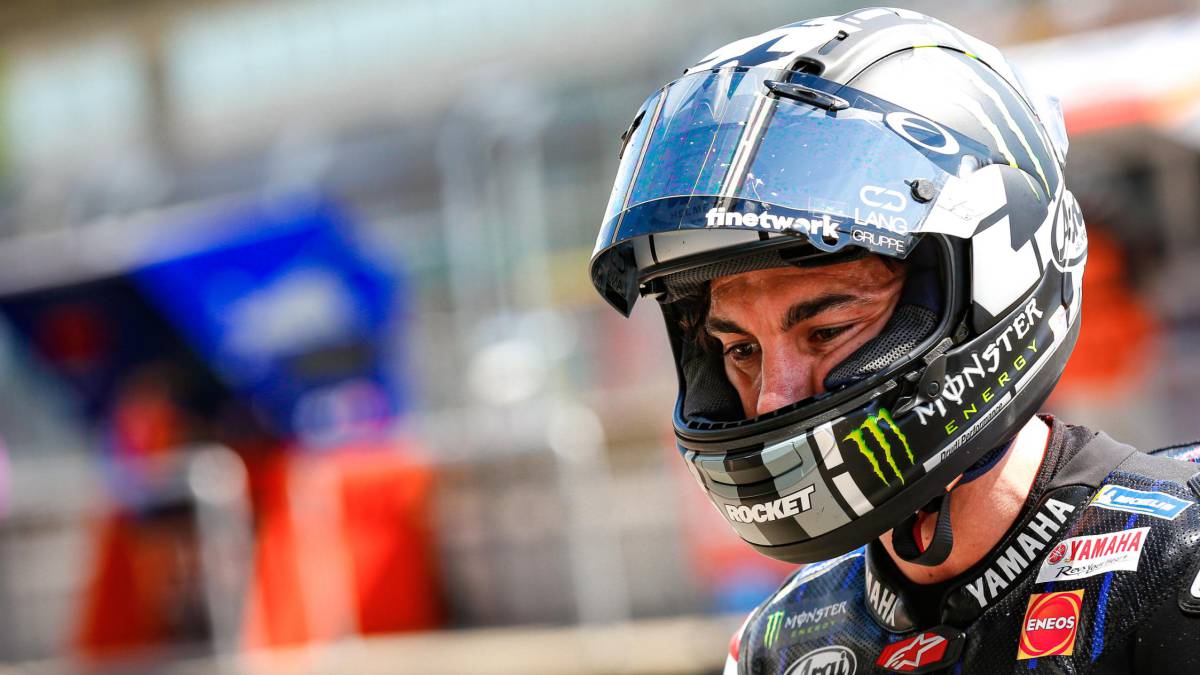 Maverick Viñales qualified fifth in Q2 of the Czech Republic GP.
-Have you been only fifth due to a strategy failure and run out of another lap?
-I missed a second ... (smiles). I think I had a lot of potential, maybe not to get pole, but to finish second. In any case, we will have a good start and I am not very concerned about finishing fifth, we still have to understand many things because there is a lot of difference between one tire and another and we do not quite understand why. In FP4 I suffered a lot, but when I put on the qualifying rubber the bike was on the spot, perfect, and that's what you have to understand. You have to understand tomorrow how we started and especially the tire because it is not clear at all.
-Talk about the soft butt, but what is the other option, the medium or the hard?
-The truth is that I do not know, it is very complicated. We still have to understand more things because I felt very good with the soft side, especially in qualifying. With the last tire I felt great, with which I could not turn around, and then that is the tire we have for the race tomorrow, but it will be difficult. The truth is that it has been a very strange weekend, in which we have no feeling at all, especially with the rear rubber and we will have to see what we do.
-Do you blame it on the track or lack of grip?
-I don't know. I've had the same problem all weekend, but it seems that in qualifying we have taken a big leap forward and you have to believe in that and have hope for tomorrow.
-Could it be good news that other Yamaha, especially Morbidelli, have found their way?
-Yes, of course, in the end we can see and analyze it, which is the important thing, but when the traffic light goes out tomorrow we have to go out full and with the same mentality as in Jerez to try to overtake the drivers quickly. Be aggressive and then we'll see how we take care of the tires, but in any case we have to learn a lot from this afternoon to decide for tomorrow.
-Do you feel that it is a race to risk?
-No, in the end it is a single race, you have to get the maximum points and do your best.
can be good news
Photos from as.com