Mariano and James are Madrid's other hot potatoes
The club is looking for a way out this summer market to lighten the squad and make cash. Both the Premier and Serie A are on the prowl.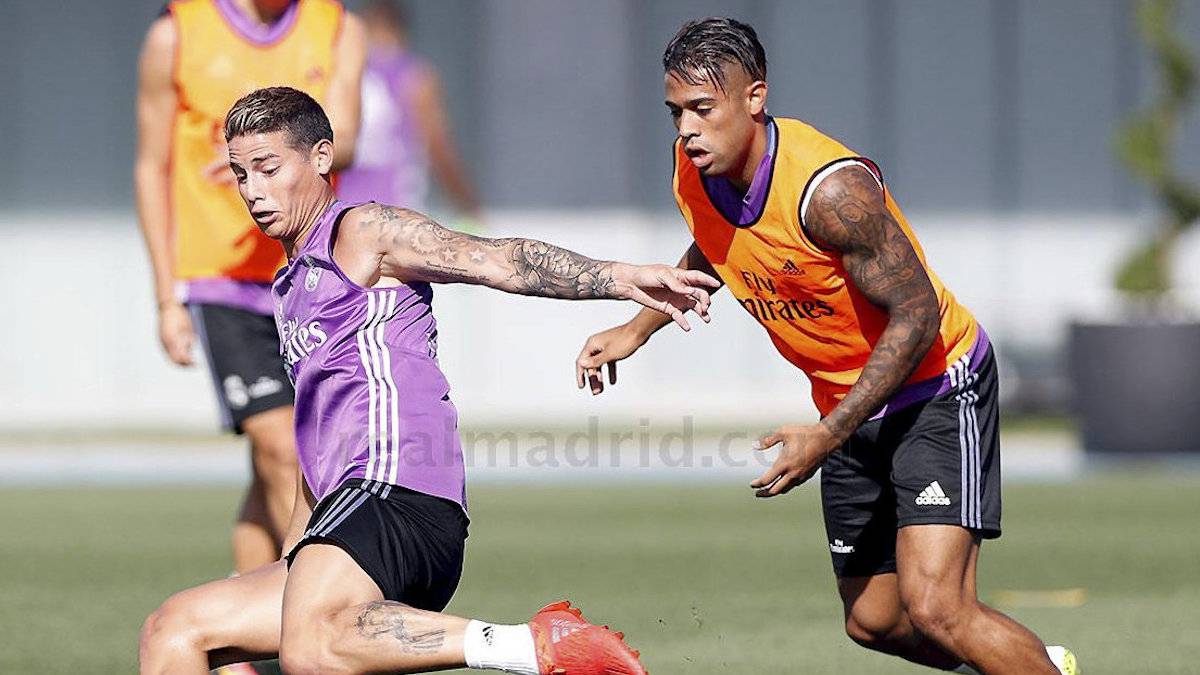 Two names stand out in Real Madrid's exit operation: James Rodríguez and Mariano. But paradoxically, their wills are opposite. The Colombian is very clear that on his way he has to leave Real Madrid. "I want to go where I can play, where I am happy and where I feel loved by everyone. It is frustrating not having minutes. I know that I have the conditions to always play, but for other people I cannot do it. If I were a bad player I would. I would accept, but I am a person who wants to win and always play, "he said on Daniel Habif's podcast.
Your next destination, for now, is unknown. He winks at the Premier, where he has not yet played and in which by style of play he would fit in. He has a great shot, the ability to make the last pass and verticality. Pure Premier DNA. But neither does he rule out landing in Italy. Between those two letters will be your next destination, or at least they are your favorites. "I have already been in several good leagues and I only need Serie A and the Premier. You have to see where they want me to go. Going to England would be a good thing, it is a top league," he said in the same conversation with Habif.
What is clear to him is that, despite the fact that he has one year left on his contract, his time at Madrid is over. This season he has played 728 'between all competitions, playing only one post-confinement match, at the Reale Arena against Real Sociedad. But everything went wrong on matchday 34, when he asked not to be summoned to San Mamés. From there he disappeared from the team, limiting himself to training but without returning to a list. Officially stopped counting.
On the other side is Mariano. If James is clear that he should go, he is not. Despite the fact that the club does not have his services, that he is the third striker behind Benzema and Jovic, and that he has only played 91 'this season, he refuses to leave the club. He has a contract until 2023, but Madrid will listen to offers in this same market. You need to cash, but the player's will is still contrary. He wants to stay and fight to show that he can still offer a lot of football and goals.
High chips
Your salaries are an obstacle for suitors. Mariano has a record close to 4.5 million euros net and James, close to 10 million per season. Assuming these figures is difficult for many. Negotiations continue.
Photos from as.com