Mari Boya takes the podium in the triumph of the Romanian Ugran
The 16-year-old Aranese was only beaten by the Romanian and the leader Haverkort in Paul Ricard's first race. Fluxá finished 7th.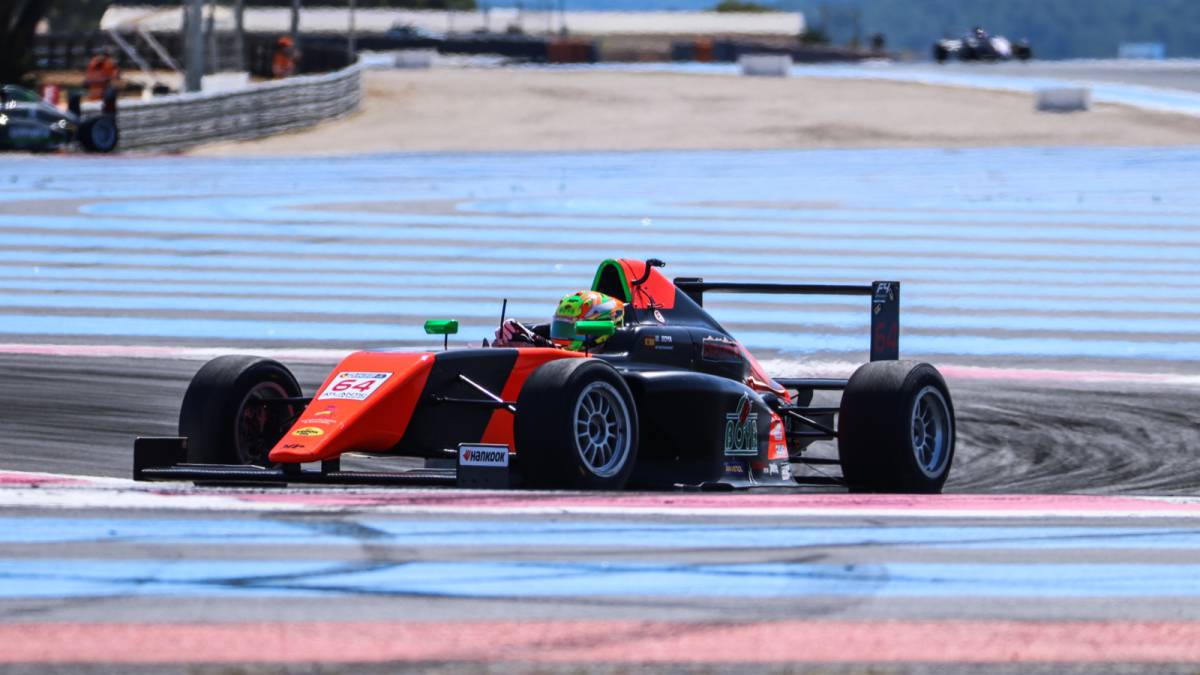 Paul Ricard celebrated the first of the three scheduled rounds of the second meeting of the F4 Spain 2020. Accident race due to the initial touch at the start between Dufek and Joulié that made the Safety Car lead the first laps and later left a great scare when Swiss driver Buhler did a round of the bell after being touched by another car.
Incidents aside, a great victory for the Romanian Ugran followed by the solid leader, the Dutchman Haverkort, and third was Mari Boya, who continues to show that her adaptation to single-seaters is on the right track and gave a lot of war to the first overall although she finally couldn't overtake him. The Mallorcan Lorenzo Fluxá finished seventh, Sagrera ninth and Bordás eleventh. Tomorrow two more races.
Photos from as.com