Marc's bet on the champion: "Dovi or Quartararo
The Repsol Honda rider spoke on the MotoGP website about how the championship is going without him and who will succeed him. Nor does he rule out Maverick Viñales.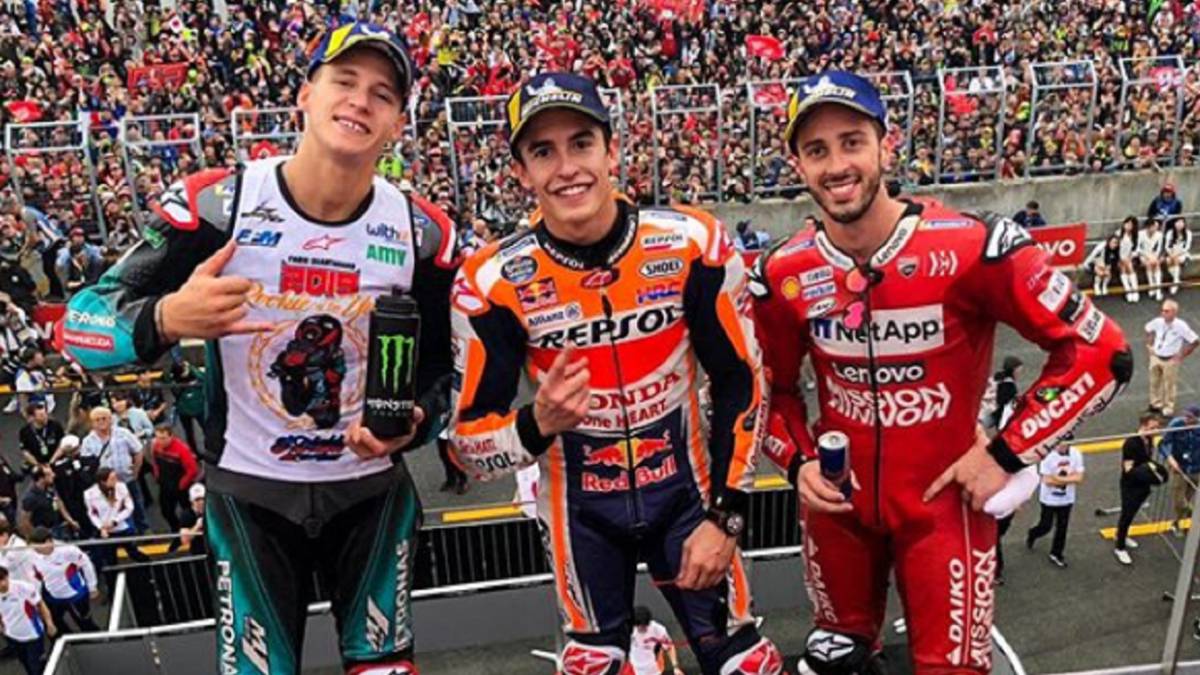 Marc Márquez commented in an interview with DAZN last Sunday, in a humorous tone, that it seemed that this season, with his absence due to injury, it seemed that nobody wanted to win the championship because of the number of different winners that have occurred so far: four in five races. "It seems that nobody wants to win, it seems that nobody wants to take that advantage in the championship," commented the one from Cerverá.
In a more serious tone in a chat with the MotoGP website, the eight-time champion bet on who will be the next champion of the category, and the one who will succeed him in the record that he has dominated since 2013, except for 2015 when he yielded to Lorenzo: " At first it seemed that Fabio Quartararo was very strong. But sometimes, when you have pressure, it becomes increasingly difficult to win. This year it is fun to watch the World Cup because you never know who will win the race. "
And despite the existing equality and uncertainty, Márquez is clear who he would bet on to win the 2020 World Cup: "After Jerez I would have said that Fabio was the favorite, but in Brno he suffered too much. If you want to be champion, you do have to finish races , but it is not enough. You need to be in the lead and show that you are there. If you want to be champion you cannot fail so much, it is good to finish races, but you have to demonstrate being on the podium, fighting to win, getting a little more in the bad guys moments. Nobody is doing it. If I had to bet on someone, it would be between Dovizioso and Fabio. Fabio has the speed and Dovi, the experience. If Dovi wins the World Cup everyone will be happy. Because he deserves it. He finished second the last three seasons and He deserves it. But Fabio is a young talent, he already showed in 2019 that he is very fast. I would bet on these two, but you cannot forget Viñales. He is there, but he cannot lose many races if he wants to be champion. It is difficult to bet on someone because I am watching a very open championship ".
And a championship played until the last race is exactly what Márquez wants: "let's see if they keep us entertained until the end, I have no nails left, and look, I still have time to be home" .
Photos from as.com