Maguire, an express captain
The most expensive defender in history already leads United despite arriving last summer. He is the footballer in Europe with the most minutes this season.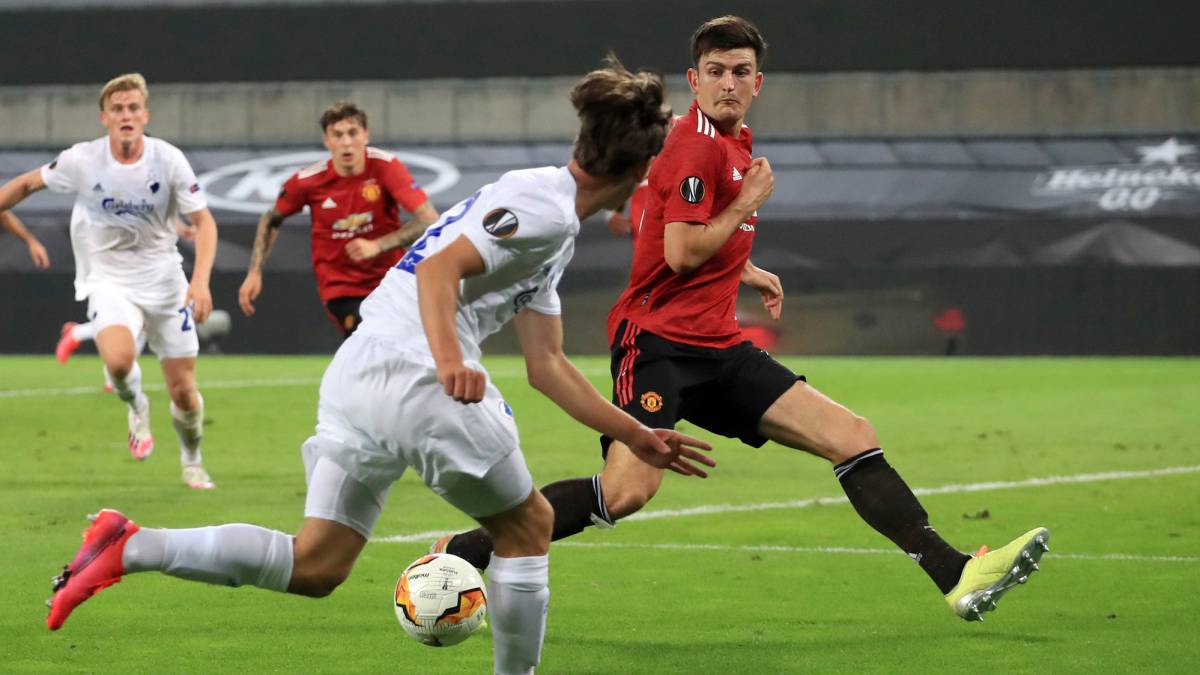 With football increasingly becoming a world of divos, Harry Maguire imposes his simple, folksy figure, despite the fact that Manchester United paid 88 million euros to Leicester to make him the most expensive defender in history. The English center-back hasn't changed, he's still that dark-haired kid from Sheffield with ungainly gait and perennial smile. How else can you live with so much money (17 million per season) and the health of a 27-year-old who plays football. His image arriving at the concentration in England with his clothes put in garbage bags went viral in August 2019, hours after he signed a super contract as Red Devil.
That naturalness, perhaps, has allowed him to become United captain in an express way, during his first campaign. He had worn the bracelet in several games before, but Ashley Young's transfer to Inter Milan in January precipitated his leadership. "He has become the leader of the group. He did not surprise me, but he did impress me," says Norwegian coach Ole Gunnar Solskjaer, who had been looking for a reference like Harry, committed to the group for months. Not in vain, he is the player who accumulates the most minutes this season in the different European leagues, 5,412, including all those who have played in the 38 days of the Premier League, 3,420. It had been 15 years since a United footballer had completed the championship, also central Gary Pallister had achieved it in 1995.
"Maguire is just what we needed", declared a few days ago Pallister himself, United defense legend during the 90s and whose physical complexion (1.93), air power and good ball control remind something of the now head of the Mancunian defense. "Harry is not the kind of leader that Bryan Robson, Steve Bruce or Roy Keane were, but I think he knows that the rest of the players are going to be there with him when they are needed."
"Reaching the semifinals is not enough for us," Maguire himself told the PA news agency before facing Sevilla. "I came to Manchester United to win titles. We were third in the Premier and we needed more, but it is not bad seeing where we came from. Now we have the chance to play a final and raise a glass and we have to go for it. And do it. as captain of such a team it is a pride for me, "he concludes.
Photos from as.com