As AS learned, the club's plan is for coronavirus tests to be done on Sunday. If all goes according to plan, Monday would be the first session.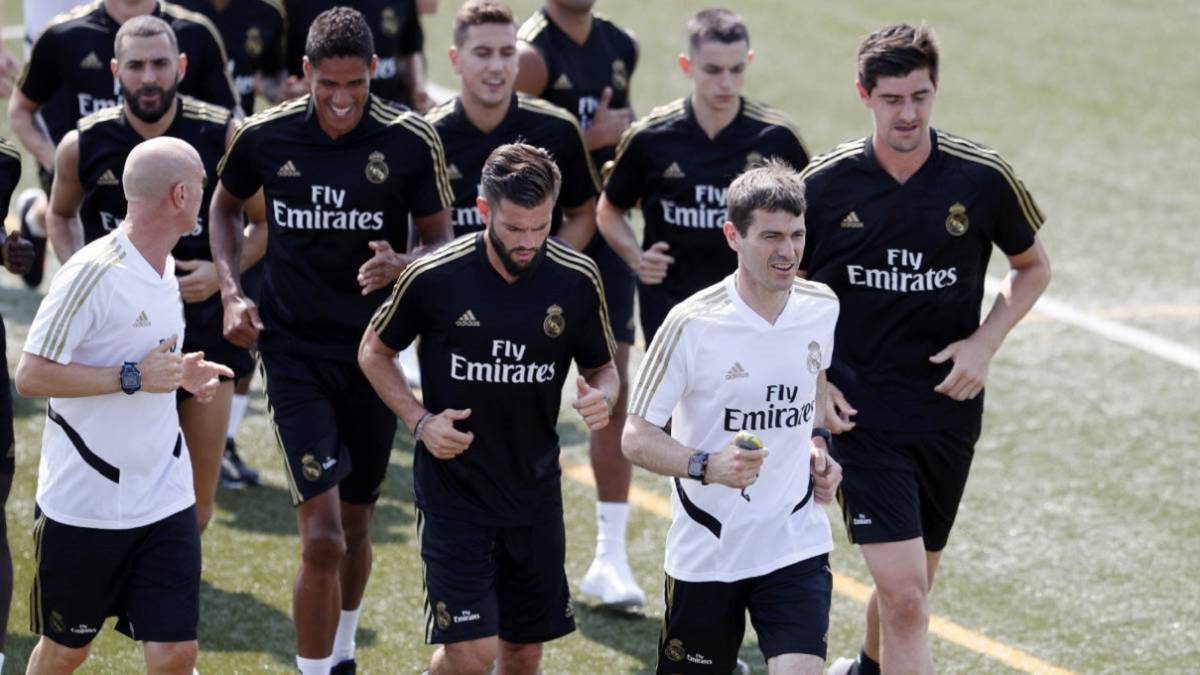 Real Madrid 2020-21 is about to get going. As AS has learned, it will do so this Sunday, August 30. That is the date planned by the club so that, if nothing prevents it, the coaching staff, players and other professionals around the squad undergo the coronavirus test. If there are no major setbacks, the idea is that the first training session will take place on Monday the 31st. LaLiga and the CSD have yet to confirm whether it can be in a single group or in several reduced ones, as occurred due to the advance of the pandemic in May.
It is also to be decided whether Zidane, his staff and the footballers will face these medical examinations at home or in Valdebebas. Logic says that you will bet on the first option, since its effectiveness has been demonstrated. The protocol followed by the club in recent months has already prevented more than one problem, such as Mariano, who tested positive, could infect someone, like Jovic, who was going to receive a visit from a friend from Serbia who was detected virus.
In the international break, between 8 and 15 madridistas will leave
The players have not yet been informed of the exact day of the first training session, although they have been advised to have this Sunday as a reference for the new start, so they must return to Madrid before. Most, therefore, will have had just over three weeks of vacation since the elimination in the Champions League against Manchester City on 7 August. The beach has predominated as the preferred destination for Madridistas, whom Zizou has rewarded with this considerable period for winning the League thanks to 10 wins and 1 draw, with nothing at stake, in 11 games.
This contact with the 2020-21 in Real Madrid City will not be very long, since the national team stoppage appears immediately on the calendar, which could require the temporary departure of between 8 and 15 players. Then, initially on the weekend of September 19-20, the League will begin for the reigning champion. The calendar has not yet been drawn.
Photos from as.com