Lunin come back with gallons
Madrid informed him on July 24 that they were counting on him for the next season. His half year at Oviedo has made the club bet on his return.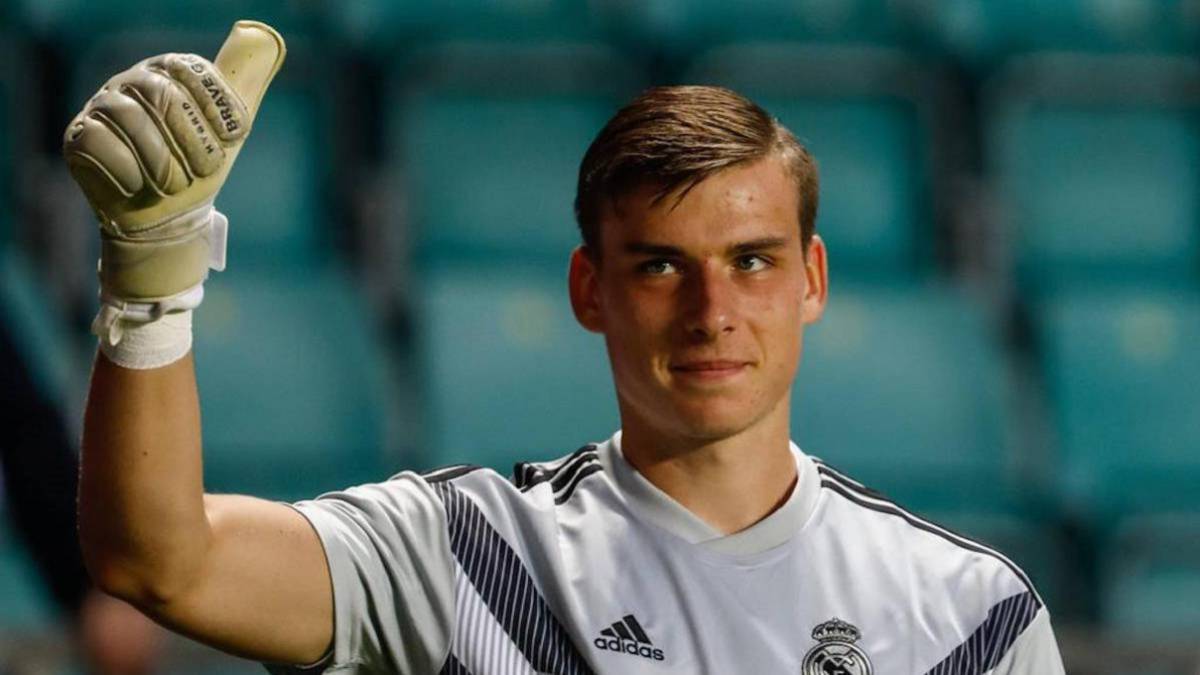 Asturias has changed the life of Andriy Lunin (21 years old). His arrival at Oviedo in January, after chaining two assignments without many minutes in Leganés and Valladolid, was the opportunity he was waiting for and he was not wasted. That is why Madrid informed him on July 24 that next season he will be the second goalkeeper in the squad, the moment he so desired. The sports management believes that what is missing to finish can be achieved at the Bernabéu, so no attempt has been made to extend the link with Areola. It is expected that, in the medium term, the Ukrainian will end up contesting Courtois for the place in eleven.
The circle is thus beginning to close for Lunin, after in 2018, after his signing from Zorya for about € 8.5M plus 4 in variables, he agreed with Madrid to seek a loan to take goal in the First Division. His journey has not been easy at all since then, which began as a substitute for Cuéllar in Leganés, where he barely enjoyed 544 minutes and 6 starts. Despite this, he left some sign of his potential, as in the penalty stopped in the Cup against Rayo, but without opportunities he ran the risk of staking ... 444 444
So in the summer he left to not return from Leganés, which incidentally had to financially compensate Madrid for his secondary plane. He was able to stay at the Bernabéu, but Keylor's still-I'm leaving made him go to Valladolid. However, Sergio opted for Masip and the madridista packed his bags after only two appearances in the Cup, 210 minutes against Tolosa and Marbella.
Lunin, key in the salvation of Oviedo
In the winter market an escape awaited him, that of Oviedo in Second. Months later, the data say that he went down one step so he could then go up the entire ladder. In the Tartiere they gave him 1,800 minutes, for the 754 added between Butarque and Zorrilla. His role was key to salvation, receiving an average of one goal every 90 minutes, registering 6 clean sheets (30%) and demanding an average of 10 shots from rivals to beat him (Courtois, 12; Areola, 7). The Asturian team received 29 goals in the first round and, with Lunin, 20 in the second, a difference that explains their permanence to a high degree.
Happy and grateful for the opportunity, the main reason why Madrid is now pulling at him, Lunin looks to the future with ambition. He is summoned along with the rest of madridistas at the end of August for the preseason. He knows that Courtois, the Zamora of the last League, starts as a starter, but he is not satisfied. He already warned AS on May 25: "If I came to this club it is because I want to show my worth. I came to play.

Photos from as.com