Luka Doncic and the fouls: "I got frustrated ... but only 15 seconds"
"There are three left, we can give him war," says a Doncic who challenges the Clippers. Carlisle also sees his Mavs with options: "It's a series to five."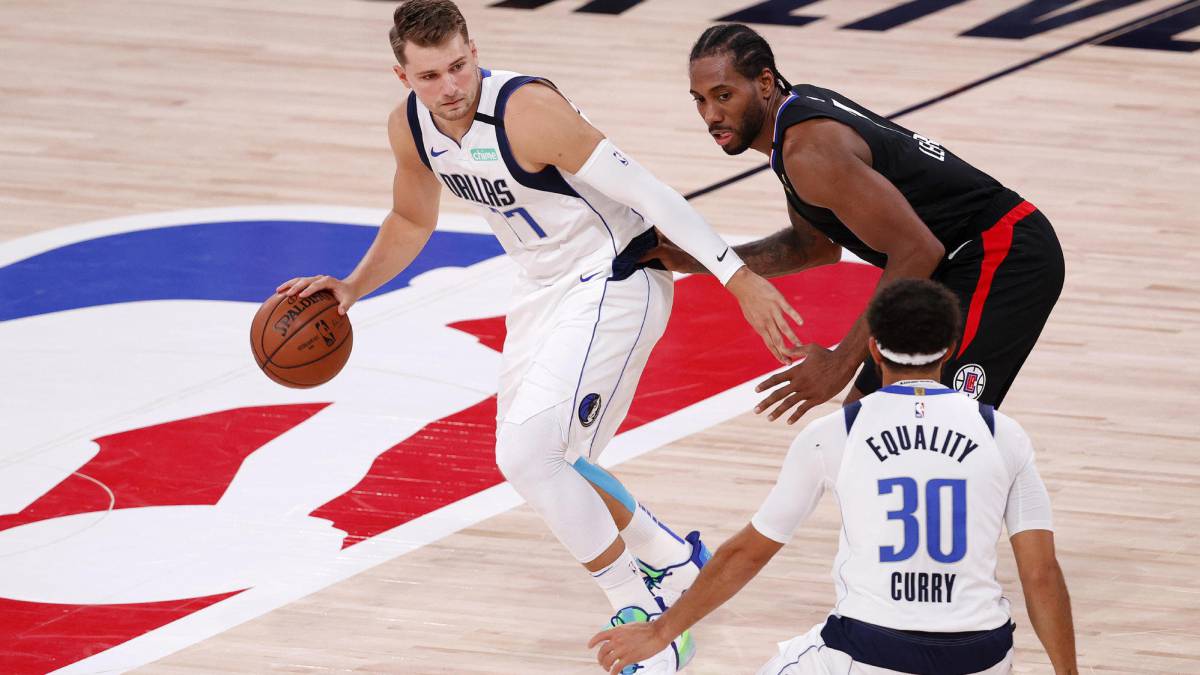 Luka Doncic has already played two NBA playoff games. His Mavericks, who had been out of the playoffs for three seasons, started in defeat against the theoretically far superior Clippers. But it was a first game marked by controversial arbitration and in which the Texans were ahead in the third quarter, when Kristaps Porzingis was sent off very rigorously (at least). In Game 2, the Mavericks reacted big. They played an excellent team game, they won and put a spicy 1-1: They have been better for longer in these two games, and Clippers coach Doc Rivers recognized it after a loss in which his team was never by ahead on the scoreboard.
The Slovenian guard made his playoff debut at 21 years and 172 days. And he broke the record for points in a debut in the playoffs: 42, to which he added 8 rebounds and 7 assists in more than 38 minutes on the court. He also made debut errors, some concentration failure in the fourth quarter and with the game on the wire and eleven turnovers, his personal top and one from the ceiling in the playoffs (12, James Harden). Two days later, he had foul problems and only played 9 minutes in the second half of the second match. But his teammates took a step forward and he, despite everything and after a sensational first half, went on the court in 28 minutes with 28 points, 8 rebounds and 7 assists. Playoff average 35 points, 7.5 rebounds and 8 assists. And his 70 is the second highest figure in the first two games of a player in the fight for the ring. George Mikan scored 75 in 1949. Kareem Abdul-Jabbar reached one less than Doncic (69) in 1970. Wilt Chamberlain scored 65, LeBron James 58, Kevin Durant 56, Michael Jordan 53…
But Doncic, with 1-1 in the series, is not thinking about individual marks but rather that his team, or so it seems in the light of these first two games, has very real reasons to believe that it can give a monumental scare to the Clippers, one of the big favorites in the ring: "There are three more left," he said in reference to the wins they need to get through to the first round. "I think we can stand up to them, fight them. Every time we go out to play a tie we believe we can win. If not, you wouldn't even have to be here. You have to believe. "
The victory, of course, was important for a Mavs who had lost four times this season already against the team of Kawhi Leonard and Paul George. Doncic barely stepped onto the track in the second half because he committed the fourth foul shortly after starting the third quarter and the fifth with only a few seconds played from the last: "He was frustrated about 15 seconds. From there I focused on supporting my colleagues. They did a great job. It is very difficult for me to be on the bench. I want to help the team… but we got the victory. Likewise, if I don't need it, we won't win. "
His coach, Rick Carlisle, also congratulated his players for the work they did as a team: "This is how we can win games, our depth of rotation has to be one of the keys. We have taken a step in the right direction. It's important that we feel what it's like to win, but we can't get carried away by the curve of human nature, which is triggered after winning a playoff game. Even so, with no crowd in the stands, it's a lush feeling, and you can't let that eat you up. We have to keep working. Now we are facing a five-game tie. "
Photos from as.com