Luis Suárez explodes due to his situation in Barcelona
The charrúa clears all doubts in an interview in El Pais. "I haven't talked to Koeman yet; if they don't like me, talk to me and don't leak my name."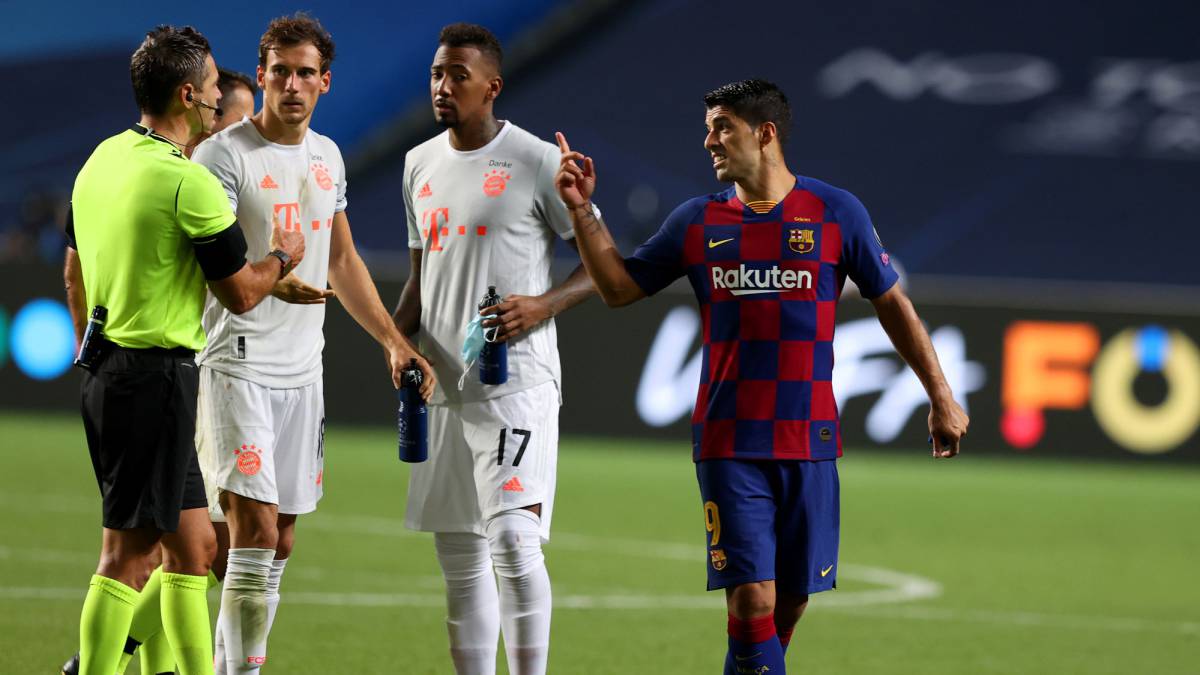 Finally, Luis Suárez has appeared to give explanations and he has done so through an interview in form format in El País. The Uruguayan forward is sincere through the lyrics and openly criticizes the board of directors and those responsible for the sports management for leaking his name, as one of the possible exits this season, when he still has a year of contract and no one has communicated to him yet nothing.
Transferable: "There is talk of some names that the president gave, of changes that can be made, but nobody told me that they want to do without me. If this is the desire of the club, it would be good if the person in charge who chooses speaks directly with me Better so than filter if I am one of those who want them to leave. It remains to be seen. I also want the best for the club and my idea today is to continue, but if the club decides that I am expendable, I have no problem talking to those who decide. Koeman? I haven't spoken to him yet. "
Humiliation Lisbon: "When it is lost as it was lost in Lisbon we are all responsible. It would not be fair to single out one player. Sometimes you want to personalize, but I think that no one will be able to question my commitment to Barcelona. It was a day that everything it went wrong. We were overwhelmed and did not know how to fix it. "
Future: "As long as they count on me, I want to continue contributing everything I can. I feel the support of the people since I arrived and that gives me a lot of strength. I would accept a substitute role, as I accepted it throughout my career. The competition is always good and if the coach considers that I have to start from the bench, I have no problem helping the team with the role they give me. I can still contribute a lot to this club ".
Heavyweights: "I remember that Ajax eliminated Real Madrid and it was said that Kroos was finished, they wanted to retire Modric, they said that Ramos was a disaster and suddenly no player was worth any more. And the following year everything was better and another Once they are phenomena and are part of a legendary team. It is already known that defeat is shot at everything and everyone. I honestly think there is a lack of coherence, patience and above all memory. When knowledge and arguments are lacking to explain things in depth usually come up with an easy and simple reason. And yes, I am a friend of Leo. It is a pride for me; on the court there are no friends but teammates who are here to help us and off the court, I am lucky to count as a friend an excellent person like Leo ".
Photos from as.com