Luis León: "I knew that today could be a unique opportunity"
The Murcian champion of Spain was proclaimed for the first time in his career at the age of 36. He succeeds his countryman, Valverde.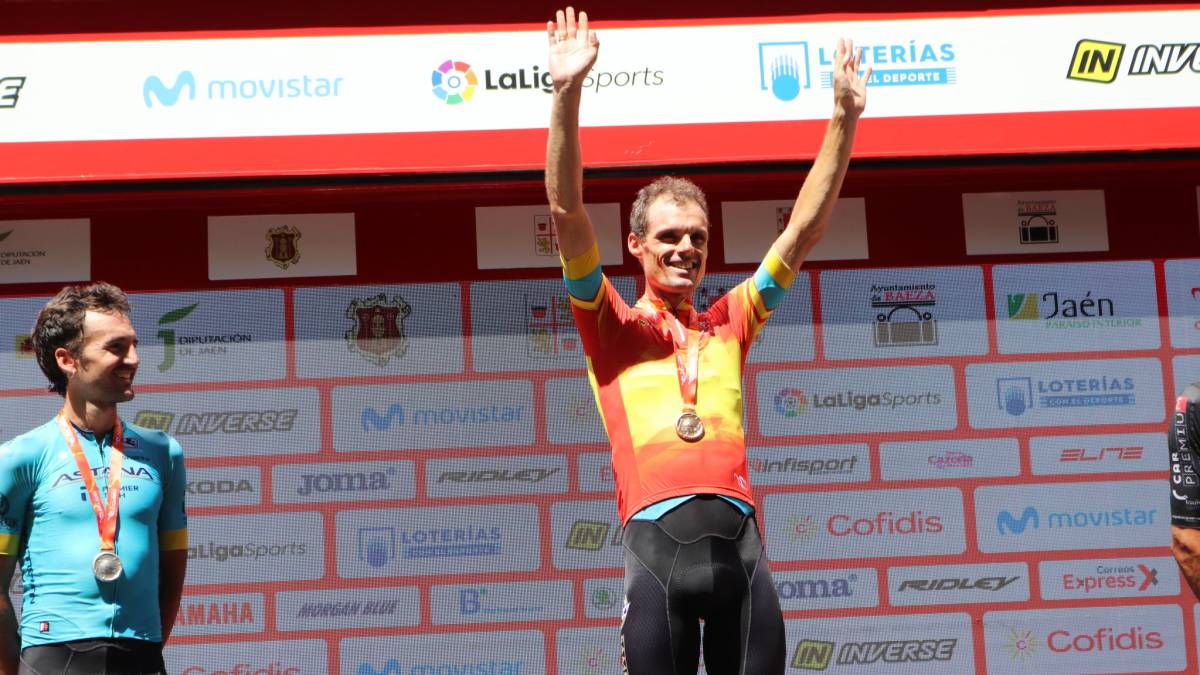 Luis León Sánchez (Astana), new champion of Spain on the road, has acknowledged that he had "a thorn" with this race and that in Jaén he had "a unique opportunity" in the absence of important cyclists from the Movistar team such as Alejando Valverde, concentrated for the Tour de France.
"I had been lucky enough to be champion of Spain time trial several times and on the road I had never been, but I had been close. Last year I saw him very close, Alejando (Valverde) beat me, which we already know how it is, very difficult to beat. I had always had that little thorn, the opportunities were passing, the years too, I was already a certain age and I knew that today could be a unique opportunity, "said Sánchez after his triumph.
The Murcian stressed that "other years there was a very large control with Movistar" and that the telephone team "has not been able to attend this year luckily for the rivals and unfortunately for cycling", as it is a direct consequence of the pandemic. "We came out with the mentality of winning. We only had three riders in the team and both Óscar (Rodríguez) and Gorka (Izaguirre) have worked very well. Gorka has had a very good gesture towards me helping me in the last kilometers. I knew that Jesus ( Herrada) I was going to try it and I had the calm to let him know what my distance was. In the end everything went well and now let's enjoy it. Representing Spain for a year is going to be something very nice, "he celebrated.
Photos from as.com