Lopetegui: "It was a game of breaking stone and having patience"
The Sevilla coach is already looking at United: "It is a tremendous team with a great history, we will have to give our best."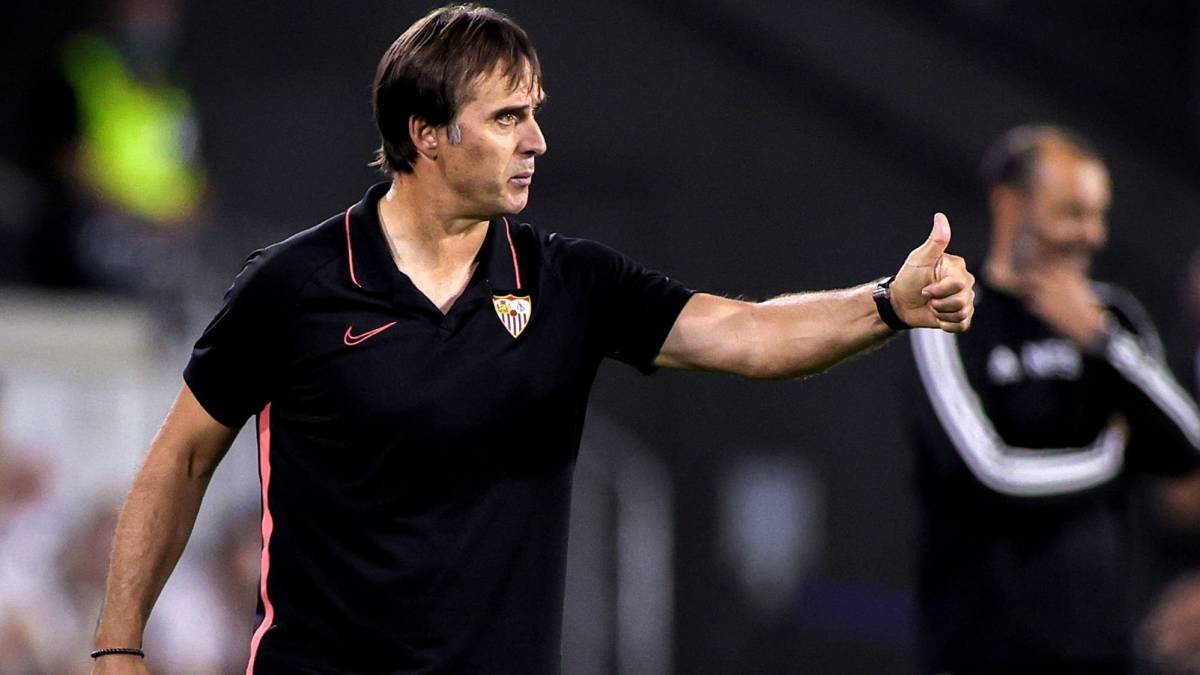 Sevilla coach Julen Lopetegui praised his team's triumph against Wolves to sneak into the semi-finals of the Europa League: "As much as they play with the same game system, the idea and type of game is different from what that we saw from Roma. We knew it was going to be a game of breaking stones, of having patience, of tiring the opponent and all that work would pay off later. We had to wait for the right moment. I think the team went from less to more and We deserved to win. The team wants, believes and works until the end ".
Looking to the future and that duel on Sunday against Manchester United: "Now we focus on the next one, first and foremost Manchester United. It is a spectacular team, one of the greatest in history and with a great team today. We will have to give again the best of us. Playing against this team is very difficult. It will be tremendous, very hard but we will go with the healthy intention of beating them and we will prepare for it. We will focus on working on the game. Now we have the semi-finals, he is a great rival but ambition and illusion are intact of course ".
Asked about the key action of the match, he was clear: "They had the penalty and little else. We made a mistake and paid for it with a penalty that Bono was fortunately able to stop. The goalkeeper is receiving the award for the work of the whole year. We are happy for the team and for him, he is a very good boy and goalkeeper and he has waited calmly and maturely and we are happy for him but above all for the team ".About Ocampos, he was resounding: "Ocampos has a lot of mobility. You have to give him that bit of offensive freedom. In the second half he played as a forward and it is true that he did not start easily, but then he created chances and finished dialing. I'm very happy for him. "
Photos from as.com