"I look forward to battle with Verstappen"
Hamilton points to "heat", which can lead to "tire problems." Max celebrates the rhythm of Red Bull "on the long runs" and Bottas, desperate.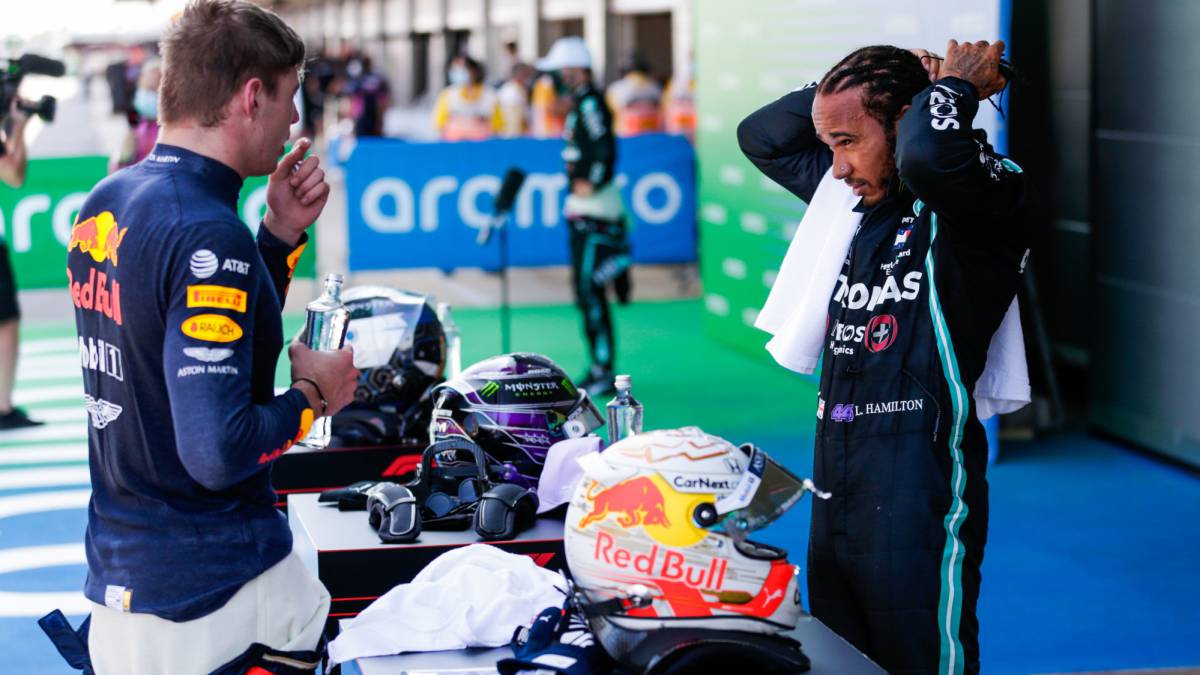 Lewis Hamilton comfortable for pole position, although not very confident about Sunday's race: "It will be tough, the scenario is different. One lap we have that advantage over Red Bull but it will not be like that in the race pace, I hope a battle with Max ". "It has been a good Saturday, I am smiling. But for us it has been a really difficult weekend to manage the tires with these temperatures, it is very hot. It is also very physically demanding," said the Briton in Barcelona.
He acknowledges that the weekend has not gone smoothly for him, in fact Bottas was faster on Friday: "We made changes at night because I didn't have the best Friday. The lap in Q3 was solid, although it could have been improved. able to improve it in the second round, here every thousandth counts. It is not easy to do this every weekend and I am impressed with everything we do. "
As for the Finnish driver, he makes no secret of his disappointment: "There will always be little difference between Lewis and me. In the first two sectors I felt good, but the third is problematic with Turns 10 and 12, it has been a recurring problem for me and every lap is different because of the wind. Lewis was more consistent, he did a better job. It's maddening for me, but I start on the front row and there are many opportunities for the race. "
Verstappen: "I felt comfortable on the long runs"
The threat to the Mercedes is Max Verstappen, who reaffirms his good impressions of the Red Bull race pace: "I felt very happy on the long runs with the balance of the car and the tire management. The race will be a new day, but I hope to be close and put pressure on them. If I get the chance, I will. " They didn't look for a different strategy, like at Silverstone, because "the soft wheel is good to start the race here." Similarly, Hamilton does not expect "the same problems they had at Silverstone."

Photos from as.com