Lillard is the MVP of the bubble
The Blazers point guard has averaged 37.6 points in these eight games and has become the first to close a season with three performances of at least 40 points.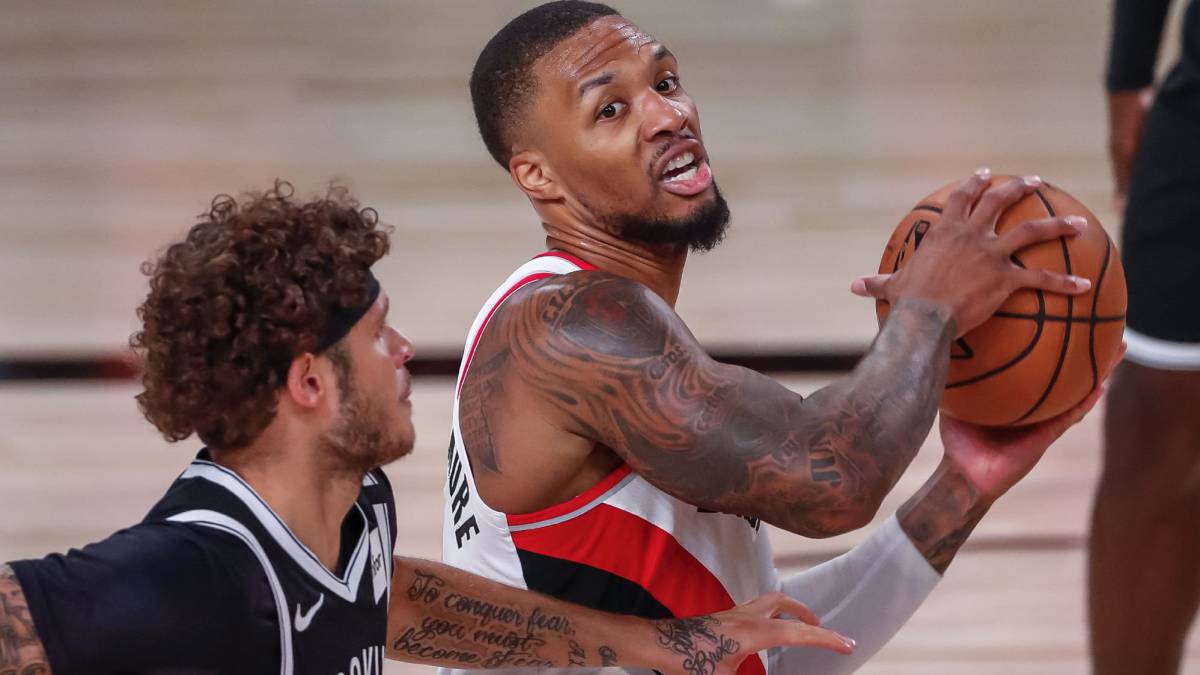 Giannis Antetokounmpo, LeBron James and James Harden will fight for the MVP of the season (games until the March 11 break), but Damian Lillard is the great sensation of the Orlando bubble. The point guard of the Blazers has been chosen the best in the return of the NBA season unanimously (110 points). In the eight games prior to the start of the play-in and the playoffs, he has averaged 37.6 points, 3.9 rebounds and 9.6 assists with 43.6% in triples.
The Blazers, who finished eighth and meet the Grizzlies in the play in this weekend (whoever wins will face the Lakers), have closed the season resumption with a balance of six wins and two losses. One of these two setbacks, the one last Sunday in front of some Clippers who disrespected them (Patrick Beverley and Marcus Morris scoffed when Lillard missed two decisive free throws with 18 seconds left), was the irruption of the best Lillard. The point guard had scored 147 points in five games (29.4 per game) but has achieved 154 in just three (51.3): 51 against the Sixers, 61 with Doncic's Mavericks and 42 at the close of the regular season against the Nets.
After the loss to the Clippers (117-122), Lillard spoke at a press conference ("I sent Beverley and George home and that hurts them") and on the track. The point guard has become the first player in NBA history to close a regular season with three consecutive performances of at least 40 points and also the one to score the most points at the close of the season (the last three games). His 154 surpass the 128 of Dominique Wilkins (1986) and Kobe Bryant (2006) .
Luka Doncic, in the ideal quintet
Devin Booker (Phoenix Suns) has been the second player who has received the most votes after Lillard (58) and TJ Warren (Indiana Pacers), the third although already quite a distance (14). In the voting for the ideal quintet, alongside these three players are Luka Doncic (Dallas Mavericks) and James Harden (Houston Rockets) .
The second five are Giannis Antetokounmpo (Milwaukee Bucks), Kawhi Leonard (LA Clippers), Kristaps Porzingis (Dallas Mavericks), Caris LeVert (Brooklyn Nets) and Michael Porter Jr (Denver Nuggets) .
Monty Williams has been the best coach in the bubble. Phoenix Suns has been the only team that has won every game, although Ricky and company were left out of the West play-in.
Photos from as.com