Lillard: "I already sent Beverley and George home, it hurts"
The Portland Trail Blazers point guard responded to the taunts of both players after missing two straight free throws in the game against the Clippers.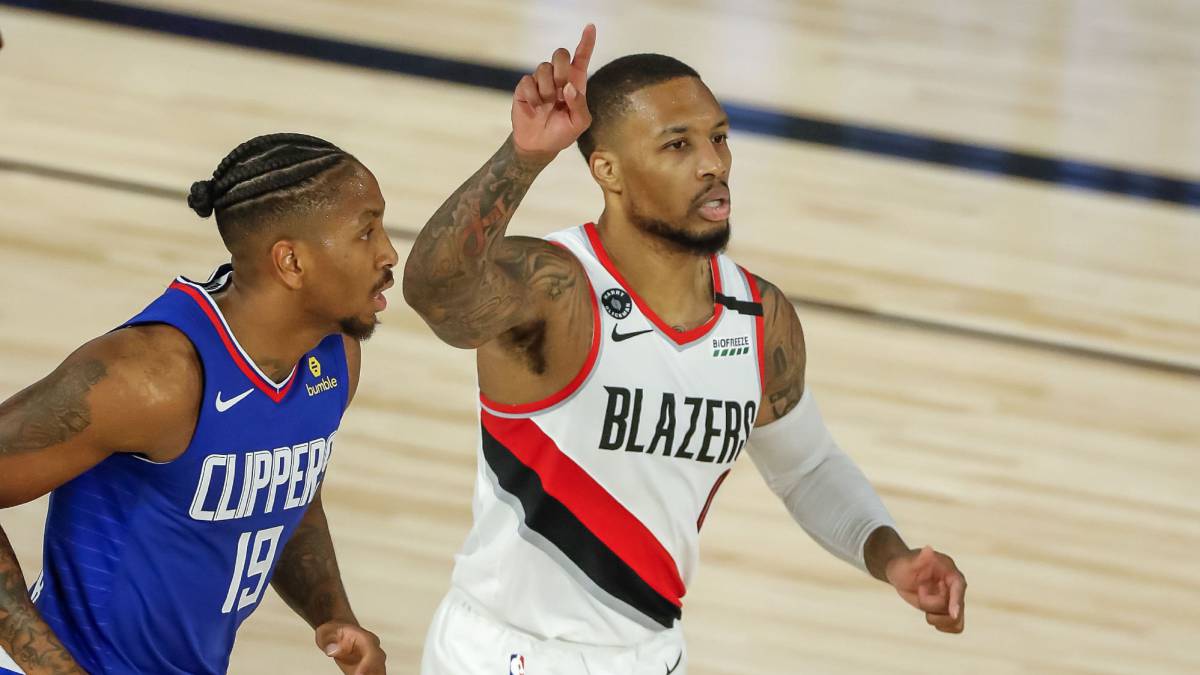 Damian Lillard couldn't go wrong this Saturday against the Los Angeles Clippers. It was vitally important that the Portland Trail Blazers beat the Los Angeles franchise to increase their chances of being in the next playoffs for the title. And the base fulfilled half. He reached 22 points, but his hand shook at the most inopportune moment: with 18 seconds remaining and with 117-188 against, he missed two free throws. An incredible mistake for a player who averages 88.8% in his career from personal.
The failure was highly acclaimed on the Clippers bench. In excess, you could say. Some players like Patrick Beverly and Paul George had too much fun with those missed pitches by Lillard. "DOLLA Time," the Angelenos point guard was heard shouting, a reference to Lillard's rap name (Dame DOLLA), and the wrist of the watch was pointed, another gesture from the Portland one (Lillard Time). At the end of the game, the forward mimicked Lillard's hand movement as he eliminated the Oklahoma City Thunder with a stratospheric triple in the final second. George was playing for OKC at the time.
"Ask Patrick. I already sent it home, and I also sent it to Paul George last year. I am not offended. The reason they reacted like this is because they know what to expect from me, which is a sign of respect. In any case, I should show you when it hurt them to go through what I put them through in these situations before, "said the Blazers point guard at the close of the game.
Lillard eliminated George in the last playoffs, as we said before. And to Beverly in 2014, when he was a member of the Houston Rockets: He hit a triple in Game 6 of the first round that gave the Blazers a place in the conference semifinals for the first time in 14 years.
The attack did not end there. PG also left a comment on a Bleacher Report Instagram post and uploaded a story apparently blaming his injury to the man for the Blazers' postseason victory last year. The Oregon franchise point guard responded by reminding the bodyguard of the times he had changed teams, accusing him of always running away.
Photos from as.com