Lewandowski warns: "I must be the next golden ball"
The Bayern Munich striker believes that a player who has won all competitions as top scorer in them deserves to win the award.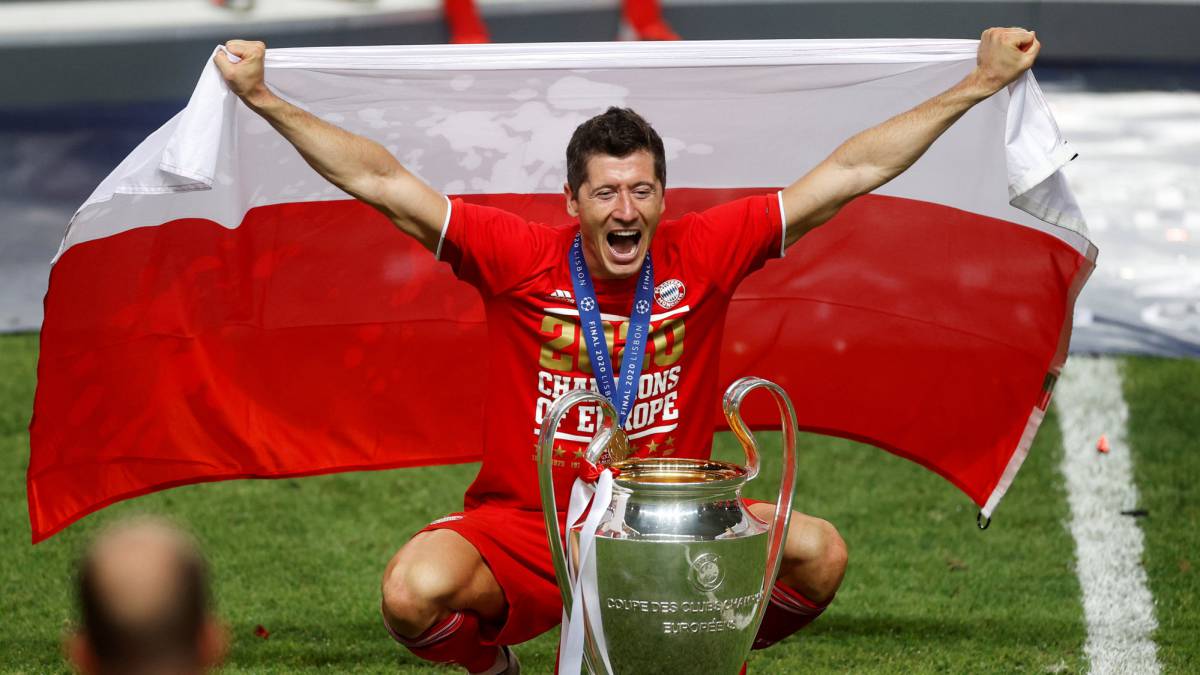 Robert Lewandowski has not the slightest doubt about who the next golden ball should be: himself. The Polish star of Bayern Munich, brand new triple champion, did not cut a hair when explaining why he should be named the best player in the world last season. "With Bayern Munich, we won all the competitions that could be won. I was the top scorer in each of them. I think that, if a player has achieved so much, he should receive the golden ball," he stressed in an interview with the polish website onet.
Lewandowski, who has just closed the best year of his life after scoring a total of 55 goals between Bundesliga, Pokal and Champions, believes that his figures are absolutely sufficient to end up receiving an award that, as reported by FIFA, will end up being awarded despite the coronavirus. "I understand that the pressure on some players from other teams may be greater. But isn't it true that every player, who has achieved what I have achieved, would win the ballon d'or?" Lewy explained.
Looking ahead, the 32-year-old Polish forward hinted that he intends to stay in Munich beyond the end of his contract in 2023. "I have said on several occasions that this is not going to be my last contract. 2023 is quite a date. still far away. I want to continue playing at the highest level for many more years and I have no fear in terms of my physique or my health, "said the striker who could have been Real Madrid in his day. But things have changed. "I'm at the best club in Europe and I just hope nothing changes about it," concluded Lewandowski.
Photos from as.com