Levante de la 'confirmation' passes medical tests
After the PCR tests that the players underwent on Wednesday, today they are passing the medical tests. On Monday, first session in the field.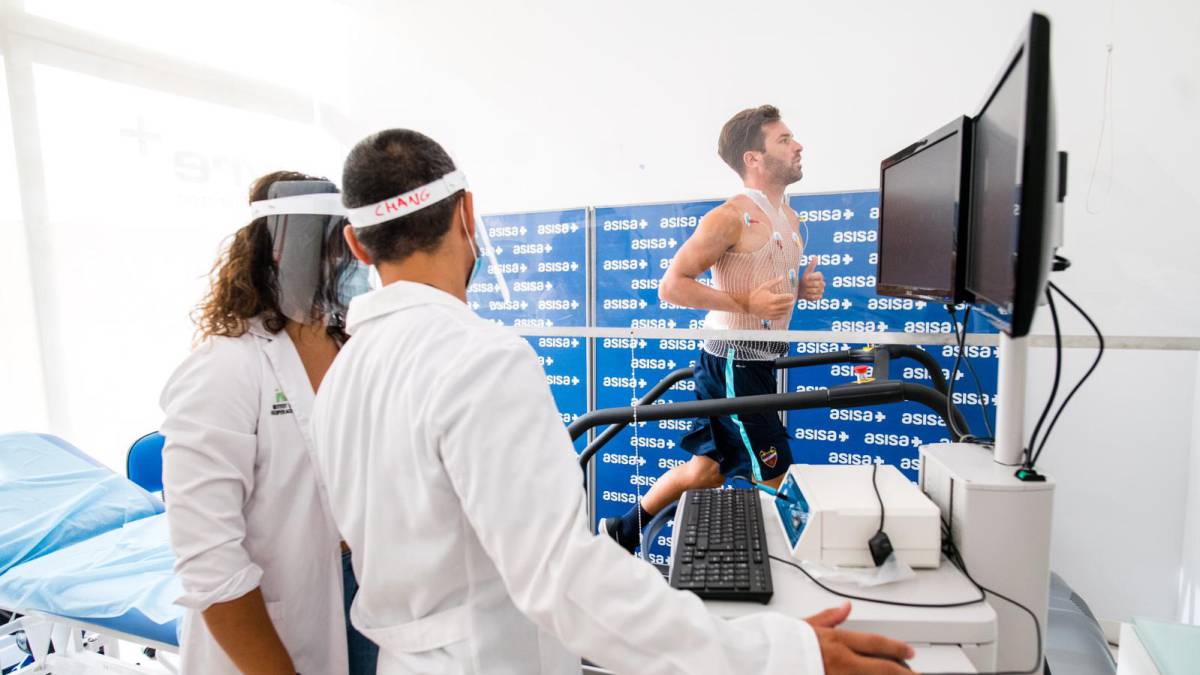 The Levante 2020-21 has started. After the PCR tests they underwent on Wednesday and a positive case was detected, today it was the turn of the medical and physical tests for the first group of players. Levante starts with renewed energy in what must be the 'confirmation' season after, last year, the team was saved several weeks in advance.
The staff has traveled, by groups, to the IVRE Clinic and the sports city to undergo an exhaustive control in which, among other tests, they have been performed the stress test, the echocardiogram, functional evaluations of the locomotor system, general explorations of the locomotor system and all organs and assessment of body composition.
The footballers will complete all the tests this weekend and will begin field training next Monday, in double session (9:00 am and 6:30 pm) in the Buñol sports city. Levante, if no setback arises, will play a friendly against Valencia, in La Nucía, on August 29. Already in September they are scheduled to play another gig, against a still unconfirmed First, also in the Alicante town.
Photos from as.com