Leganés will receive about 15 million aid to the descent
The money will be entered in four installments of about 3.75 million each that will be paid in September, October, November and December.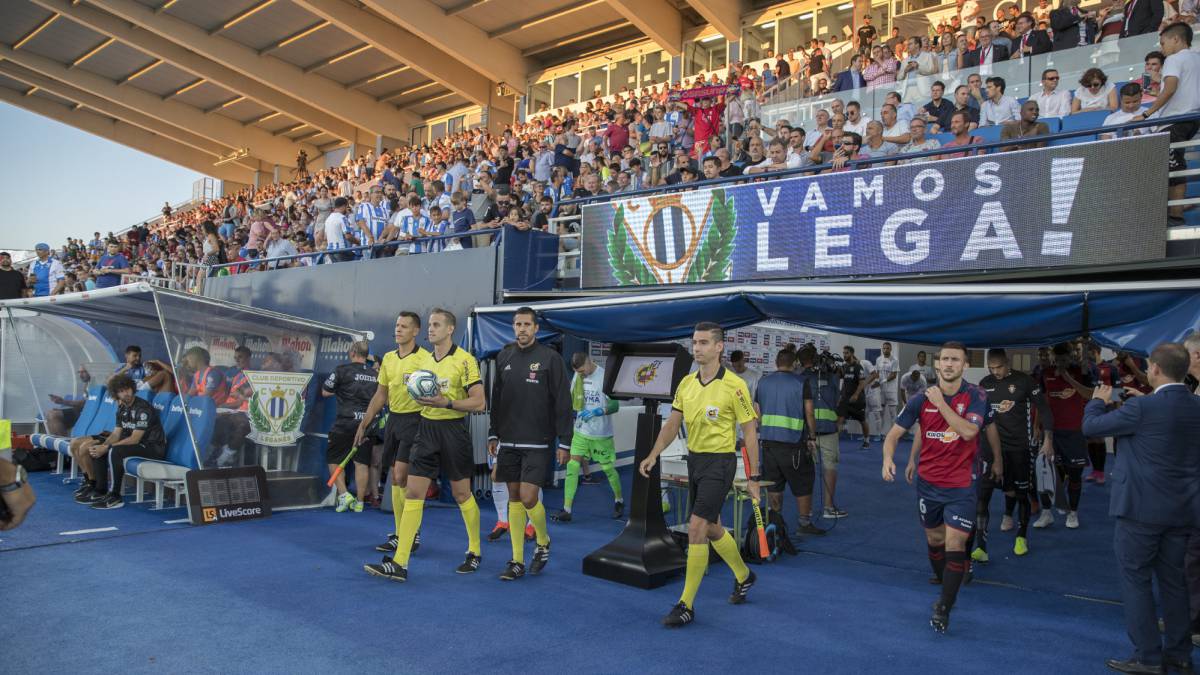 Any demotion is a traumatic process that, in addition to the emotional and sporting impact, carries a significant economic impact. Television revenues plummet and this causes budgetary contrasts that stress the economies of the downstream clubs. So much so that at times they have meant fatal blows to the viability of the affected groups. That is why LaLiga created a relegation aid fund that, based on multiple factors, compensates for the setback and, incidentally, is an incentive to return to the elite. Budgetary aid that, in the case of Leganés, this season will mean, as confirmed in Butarque, around 15 million euros of injection, although it is an income with asterisks.
The first and most relevant is that this money is no longer in the coffers of Leganés. That is to say, LaLiga does not enter this aid as soon as a championship is finished, but waits to distribute it in the following months. In addition, it is not entered in a single payment, but it is made in four parts distributed during September, October, November and December. Each of these terms is the same as the previous one, that is to say, the downhill aid is divided into four identical parts which, in the case of Leganés, amount to 3.75 million per season ticket.
The second asterisk is that this amount has to be collected in a mandatory way in a season, just the following to the loss of category. This is a payment that cannot be deferred to later years or divided into several campaigns. The course following the descent is charged yes or yes and at a stroke yes or yes. It depends on the clubs, therefore, their good management and whether to invest everything in a single campaign (the usual) or distribute it over several years (less frequent) .
How is LaLiga relegation aid calculated? For this reason, for example, this season Espanyol could break the bank with nearly 30 million relegation aid.
As the specialized publication 2PlayBook explains, each club receives 20% of the average bill for retransmissions collected in the last five years, 5% of its average total income in the last five years (including capital gains from transfers), 0 , 35% of Primera's television income, minus obligations and 0.035% of Primera's net television income for each season they have played in LaLiga consecutively up to a maximum of 25 years.
The other income of Leganés
In the case of Leganés, this help for the decline will allow it to have notable economic support to add to the financial muscle that it already strengthened last year, when the sales of En Nesyri and Braithwaite allowed it to add 32 million euros: 14 of the first two payments for En Nesyri and 18 of the Braithwaite clause. The last payment for the transfer of the Moroccan to Sevilla (6 million) will be paid in December.
To this must be added that the balance of amounts that remained to be paid on June 30 was higher (8-10 million) than what they owed to their creditors (6 million) for transactions of sale and purchase of players. In addition, the club hopes to be able to make money with the sale of some important assets, not so much at the desire of Leganés, but at the request of those same players, who have requested not to compete in the Second Division.
In Butarque they will accept to sell, but not at a bargain price. The objective is to try to recover the investments made in names such as Jonathan Silva, Siovas, Omeruo or Arnáiz, although in some cases it will be complicated, either due to the depreciation of the players themselves or due to their contractual situation.
It should be remembered that Leganés was one of the few clubs that, due to the stoppage, did not apply salary cuts to its professional staff and agreed that, if the entire championship were played, the bulk of its first team workers would receive 100% of their emoluments , as it finally happened.
Photos from as.com